Nguyen Coffee Supply Celebrates 4 Year Anniversary
Nguyen Coffee Supply Celebrates 4 Year Anniversary  
In the last year, Nguyen Coffee Supply has celebrated many milestones – here's a selection of some of our favorite moments.
This is just a fraction of everything we've done in the past 12 months. We're beyond proud of our work to change the narrative and change the system. Thank YOU for being a part of the journey.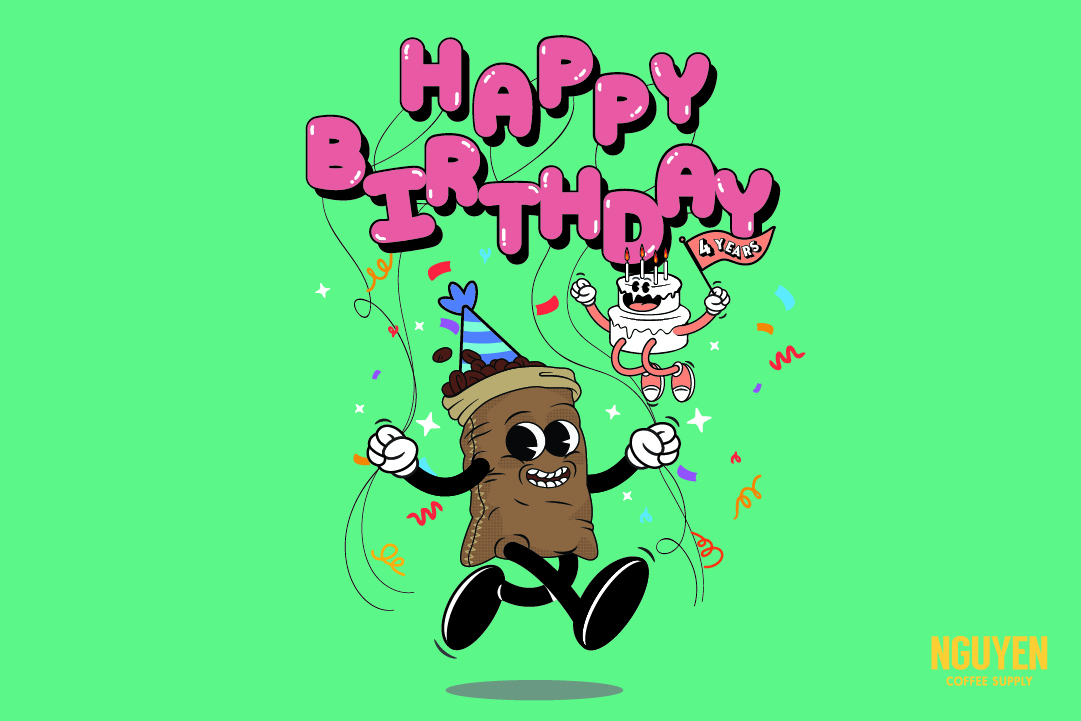 Published our first Sustainability Report
With our first Sustainability Report, Nguyen Coffee Supply documents the ways in which we support efforts to minimize environmental damage while uplifting the people who comprise the company. Read our 2021 Sustainability Report here.
Uplifting robusta coffee with The Robusta Pledge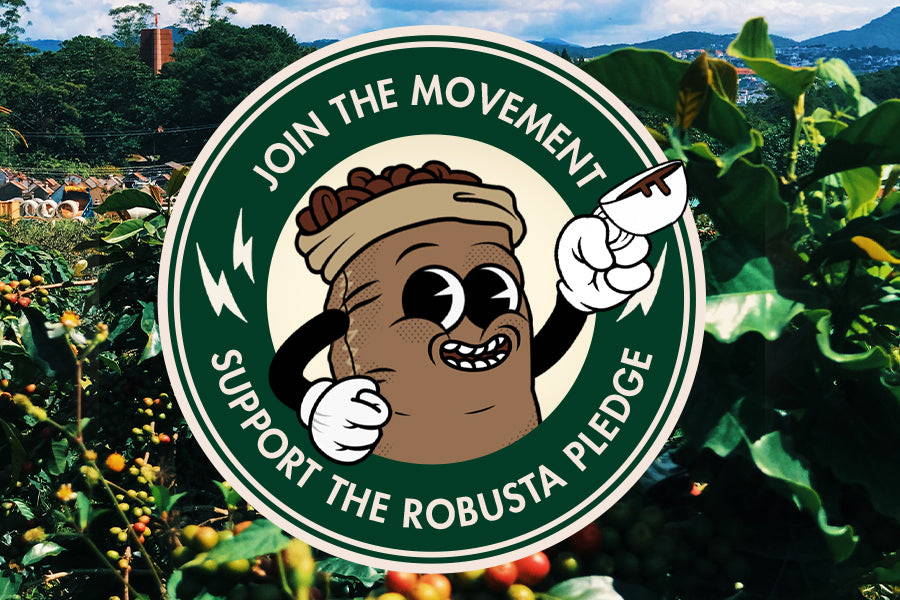 A collective effort to uplift robusta farmers and communities worldwide, The Robusta Pledge seeks to include robusta in the specialty coffee conversation. With supporters ranging from Blue Bottle Coffee to Whole Foods Market, the Rise of Robusta will support all along global supply chains. Learn about and sign The Robusta Pledge here.
Launched the Dark Roast Collection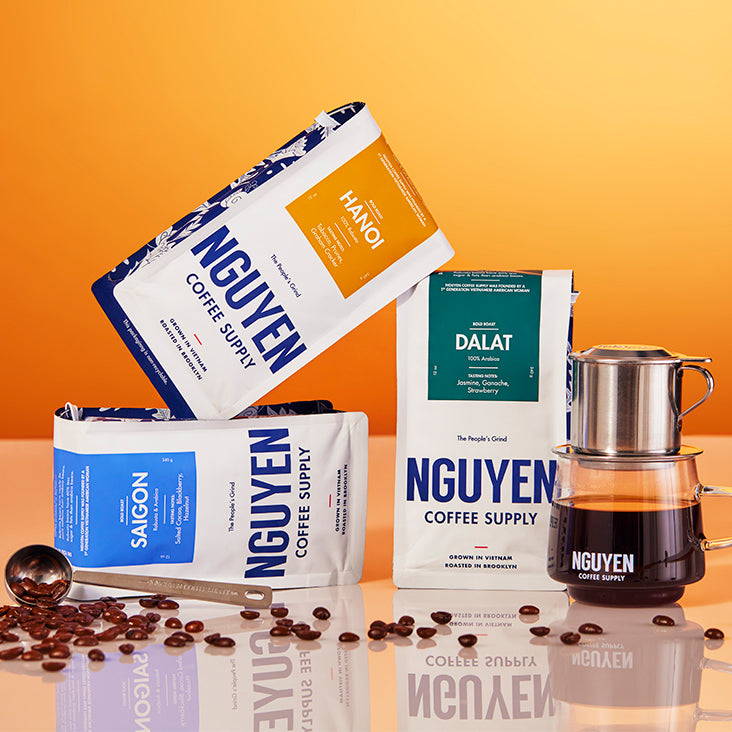 We expanded our product offerings to include 3 new dark roast coffee blends using Vietnamese robusta and arabica beans. Named after iconic Vietnamese cities, these blends expanded the specialty Vietnamese coffee range to include new flavor notes.
First national retail partnership with The Wing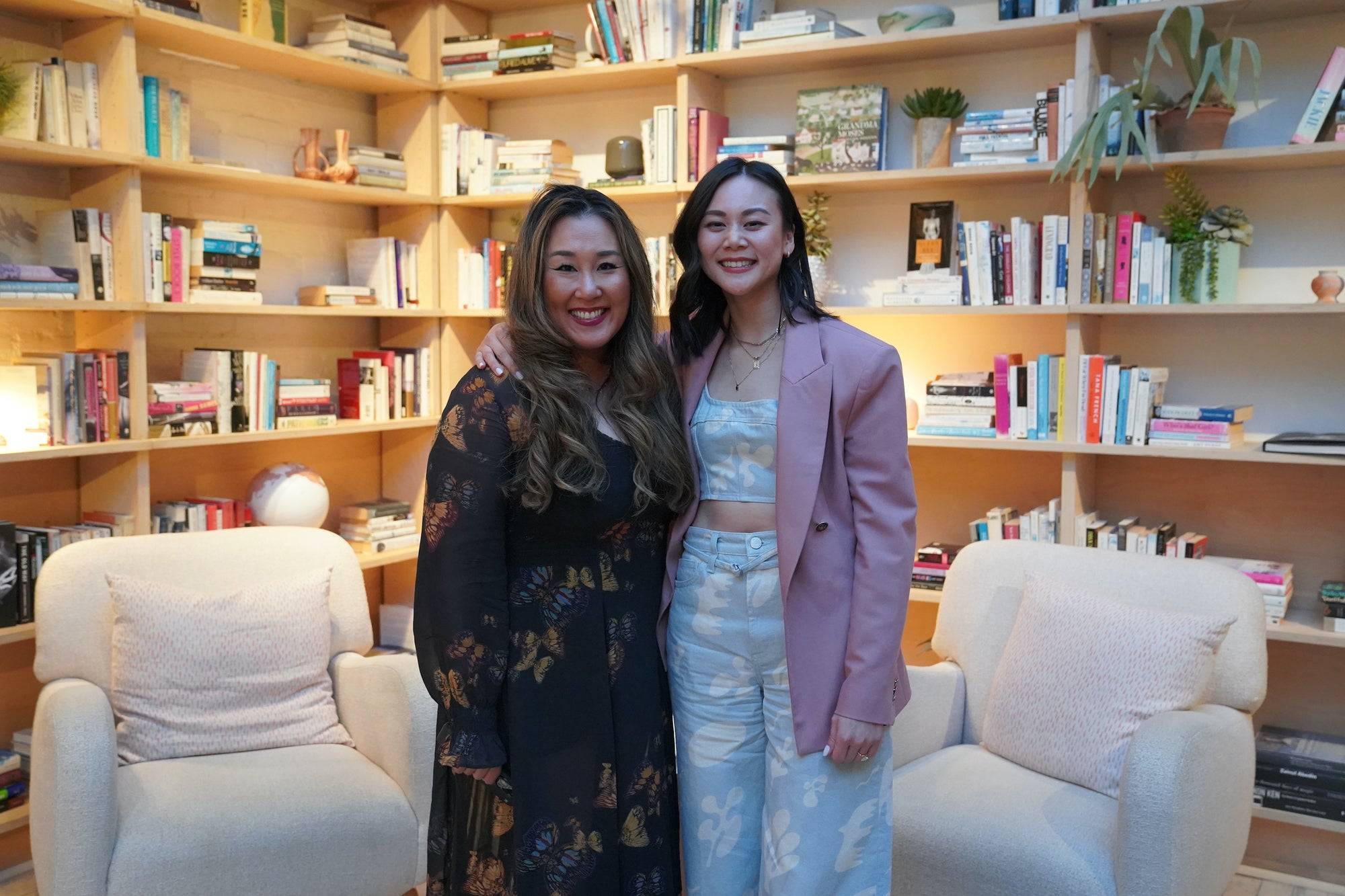 Changing Whole Foods Market's stance on robusta coffee
In June 2022, Nguyen Coffee Supply effectively changed Whole Foods' policy on robusta coffee beans and became the first coffee company to proudly & transparently sell 100% robusta coffee beans in Whole Foods.
Summer banger: Espresso Martini Party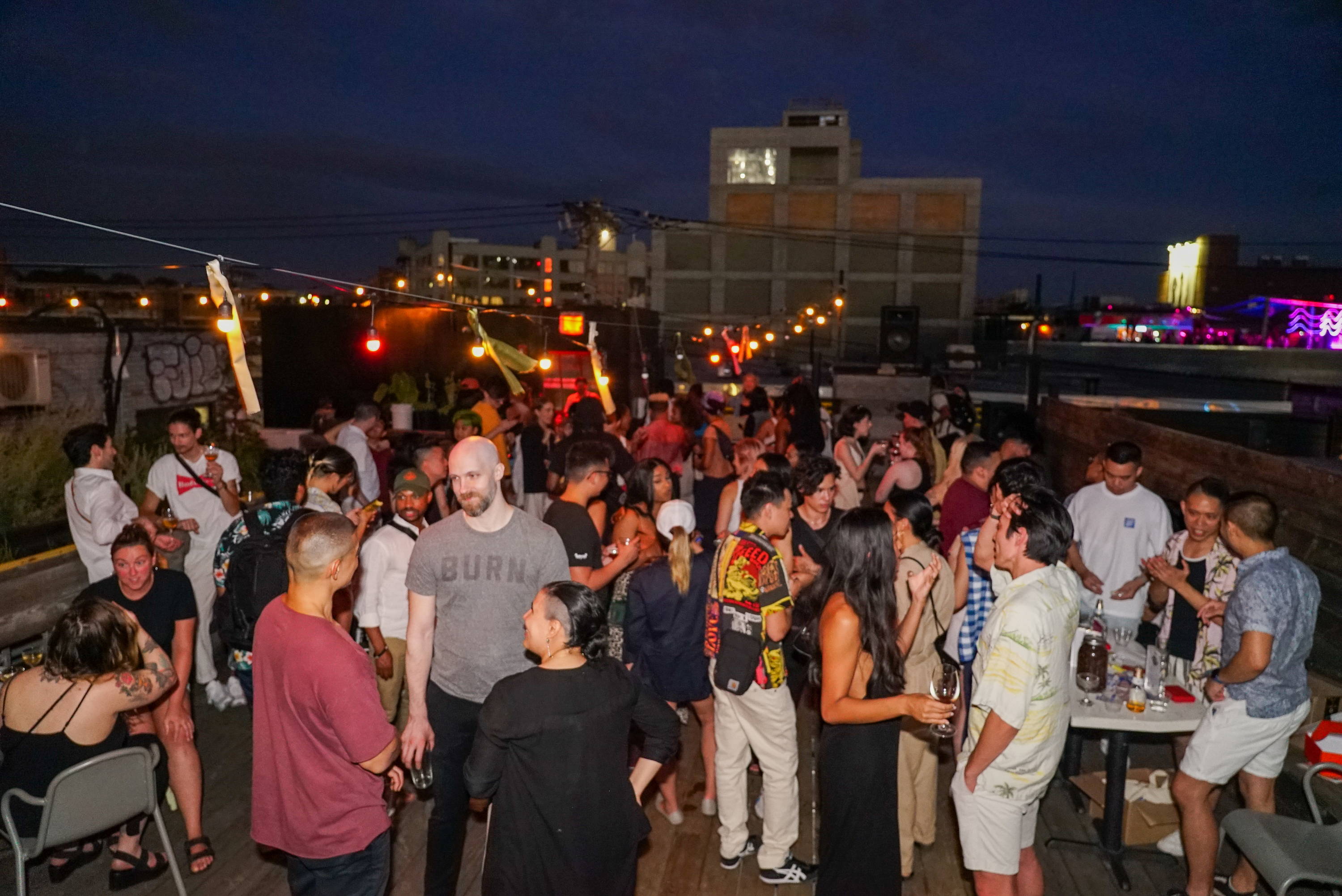 We teamed up with Honey's in Brooklyn to throw a summer banger on their roof! With a DJ set, games, and specialty cocktails for the evening featuring Nguyen Coffee Supply, this party was one for the books!
First national retail & cafe partnership with Neighborhood Goods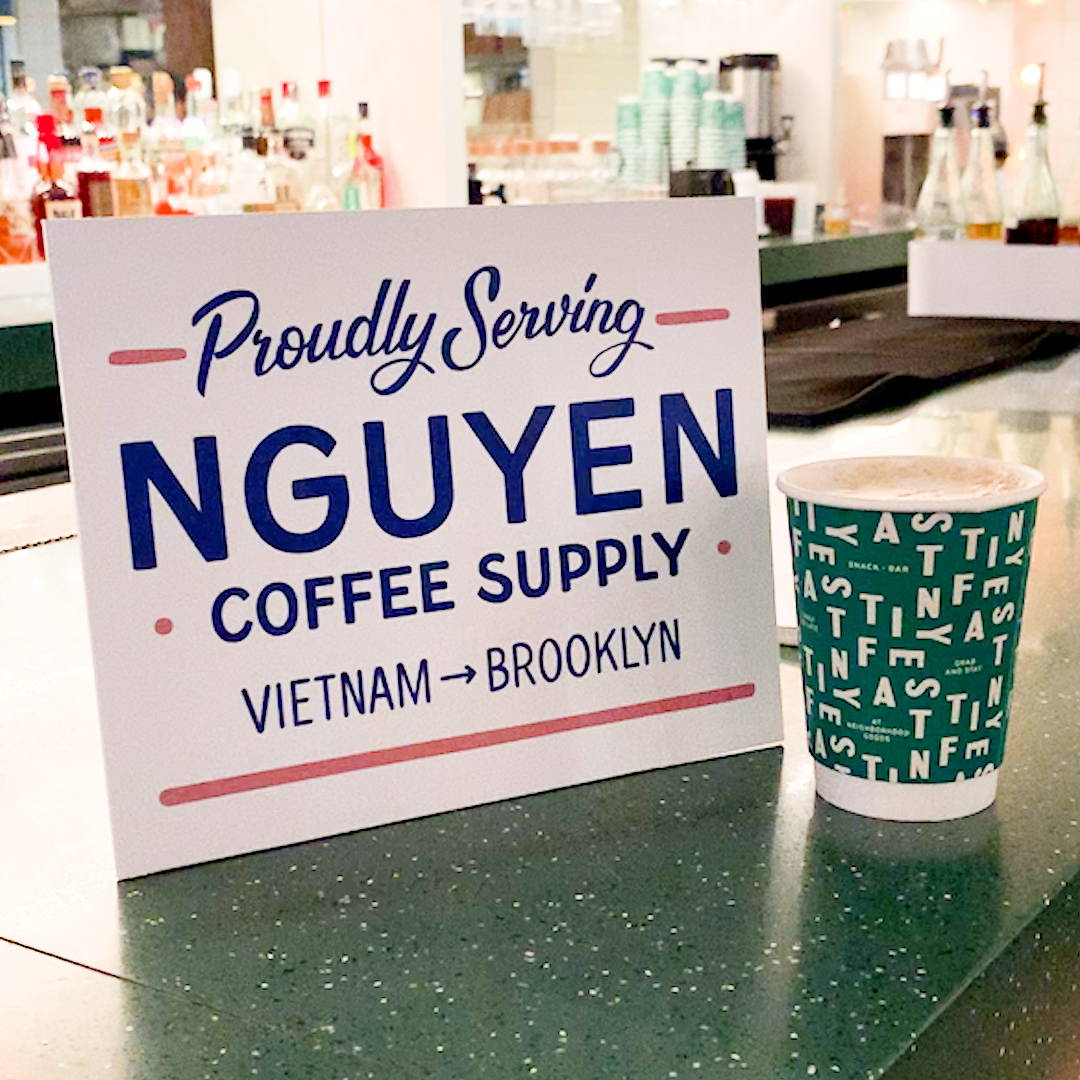 Nguyen Coffee Supply partnered with Neighborhood Goods in our first national retail and cafe partnership in New York, Texas, and California.
Launched the first 100% robusta cold brew in the United States
We proudly launched the first 100% robusta cold brew cans available in the United States this year. Formulated with Vietnamese robusta coffee beans, this cold brew packs a clean burst of energy with no added sugar or additives.
New accompanying glassware for the Vietnamese coffee experience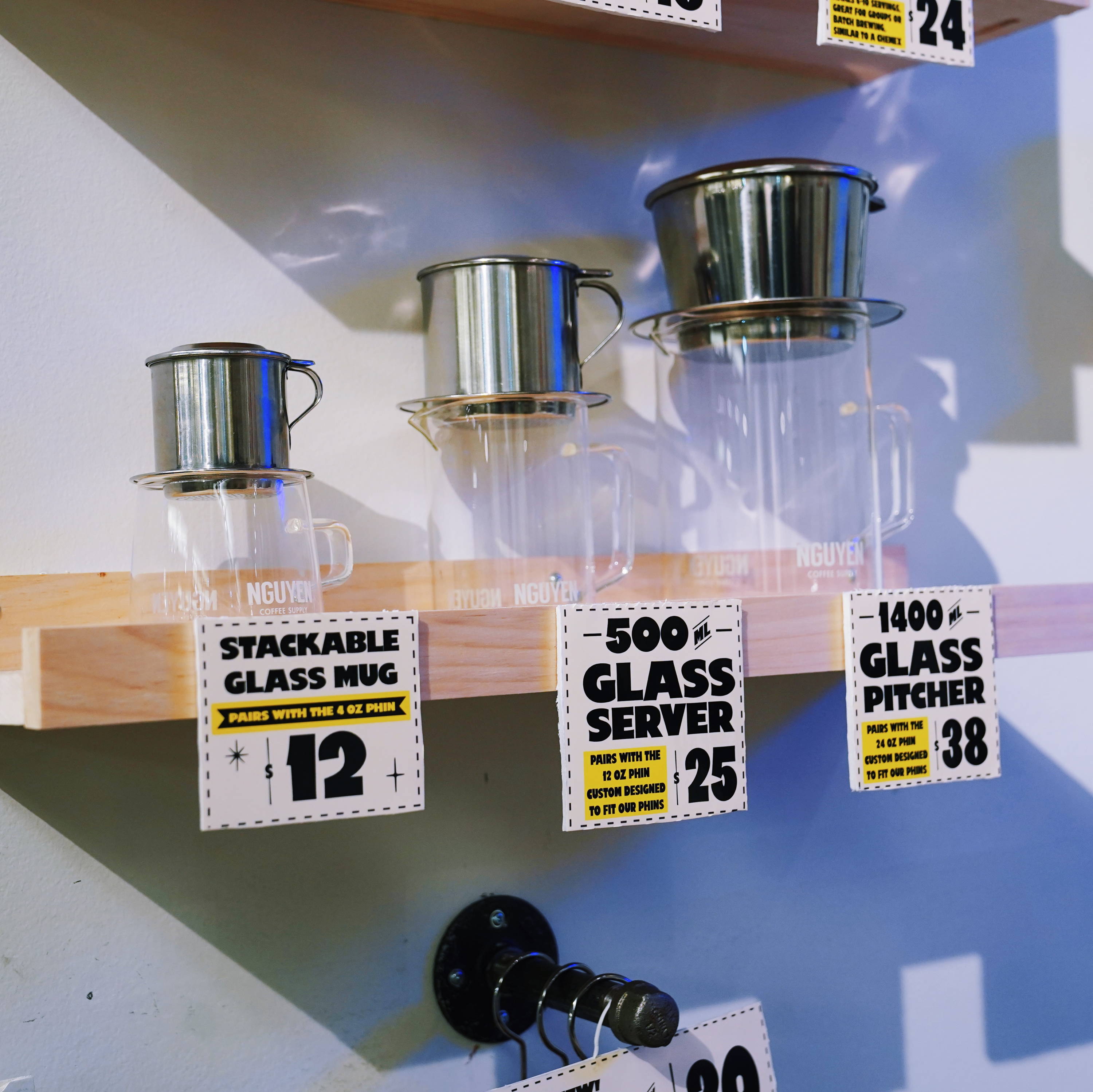 After many requests, we finally launched glassware to accompany our 12 and 24 oz phin filters! Gone are the days of struggling to find a glass to brew with because these are the perfect fit for our larger phin filters.
Our New York Fashion Week debut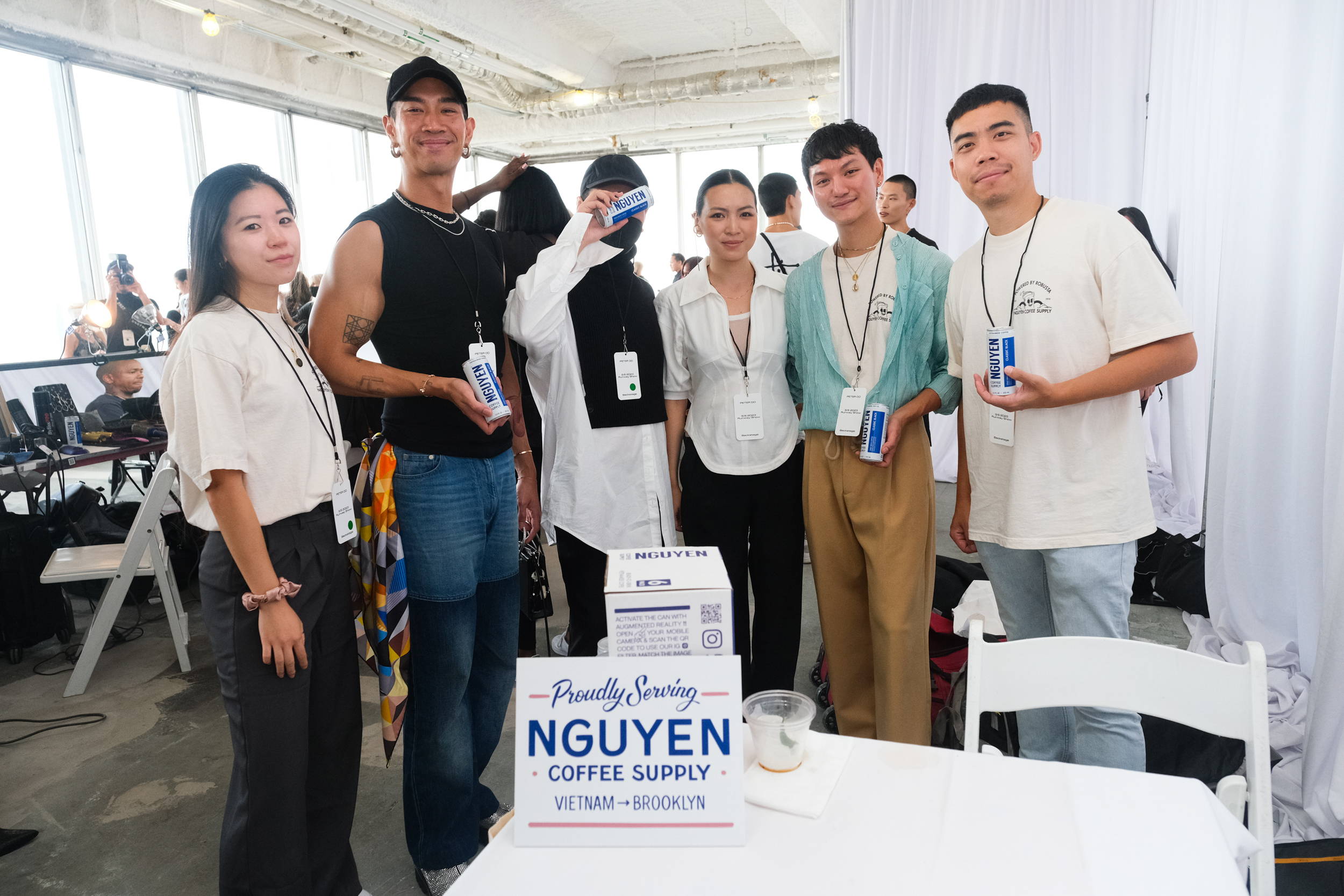 We collaborated with Peter Do during their SS23 Fashion Week show to provide coffee backstage for models and production folks in our first time at New York Fashion Week!
In the streets with our first truck ad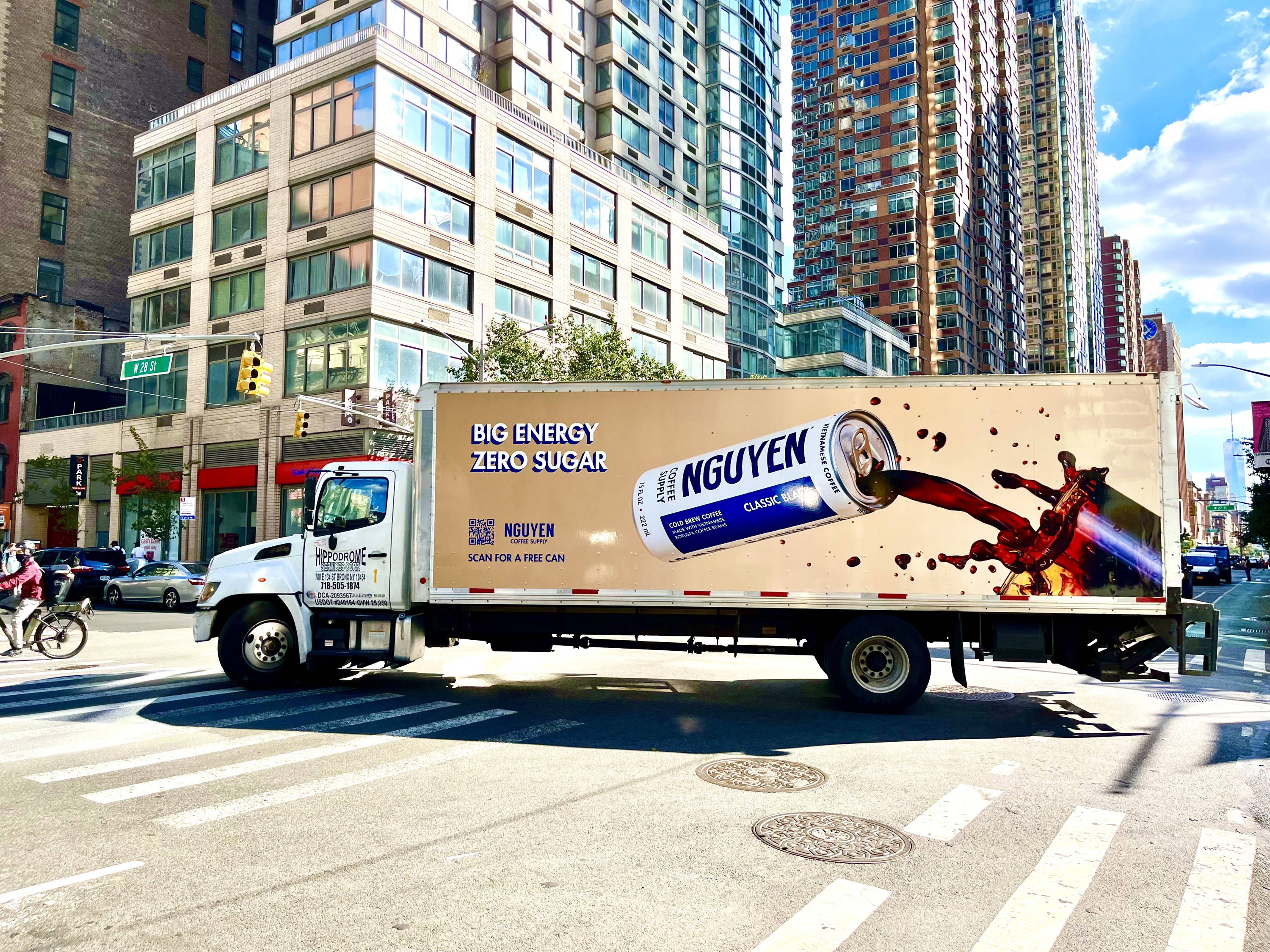 We took our first foray into OOH (out of home) advertising with our Classic Black Cold Brew on a shipping truck!
Rollin' with Robusta at New York Coffee Festival

Nguyen Coffee Supply returned to New York Coffee Festival with a fully fledged booth. As the only vendor to showcase robusta coffee, we were proud to represent our beloved bean while uplifting Vietnamese coffee culture through a phin bar!