How we built our first booth at the 2022 New York Coffee Festival
Here are some tips for small businesses and early stage companies looking to build a booth on a budget!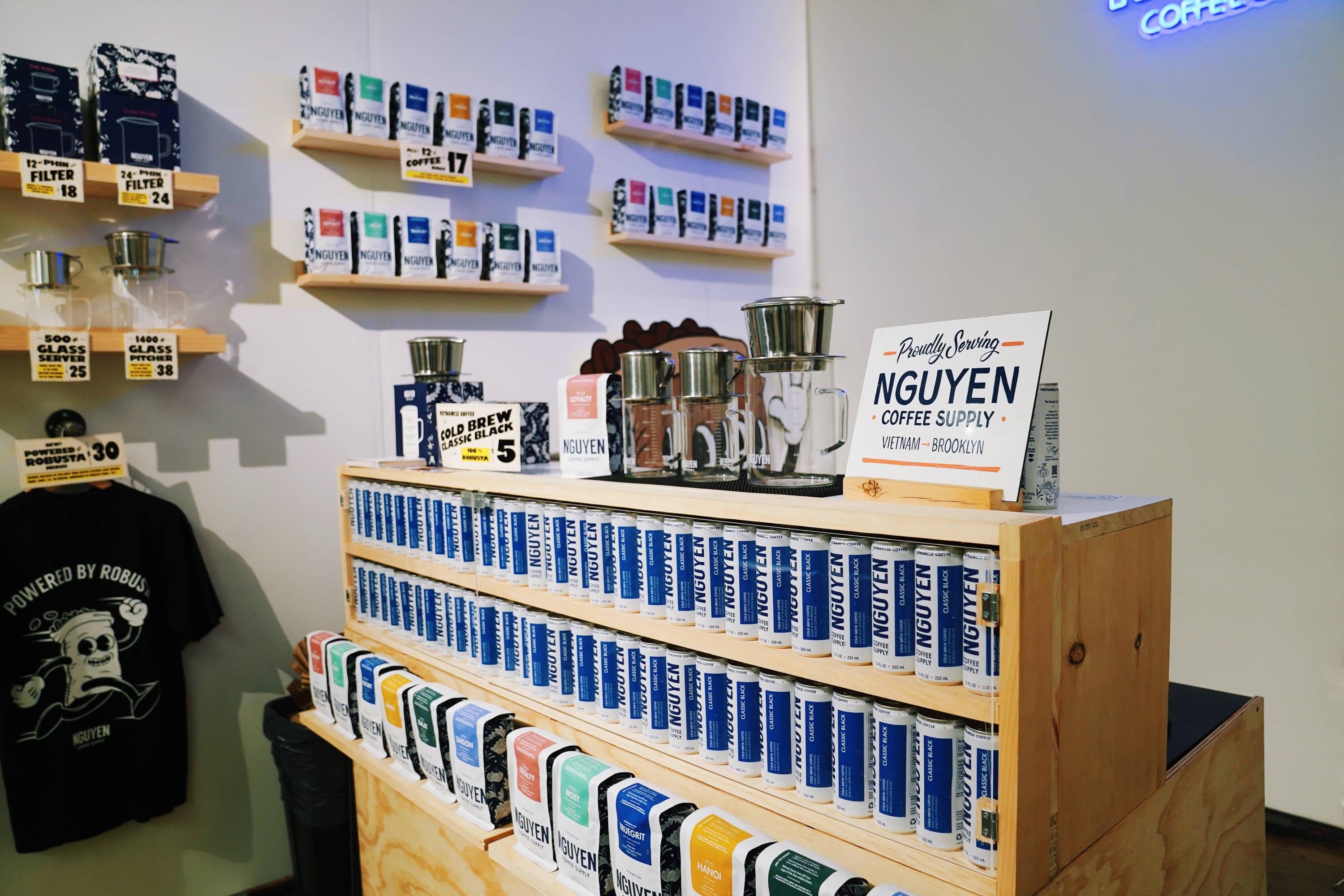 At the 2022 New York Coffee Festival, Nguyen Coffee Supply exhibited our first booth from October 7-9, 2022 at Metropolitan Pavilion in Chelsea (see above). Back in 2019 (the last time this festival happened due to the pandemic), we had a table on the second floor and were just under 1 year old. As we thought about how we wanted to show up in a full fledged booth on the main floor this year, we were also met with challenges of budget constraints. The final result was a vibrant, dynamic and interactive experience filled with merchandise, brew demonstrations, coffee tastings, and a skeeball game with prizes!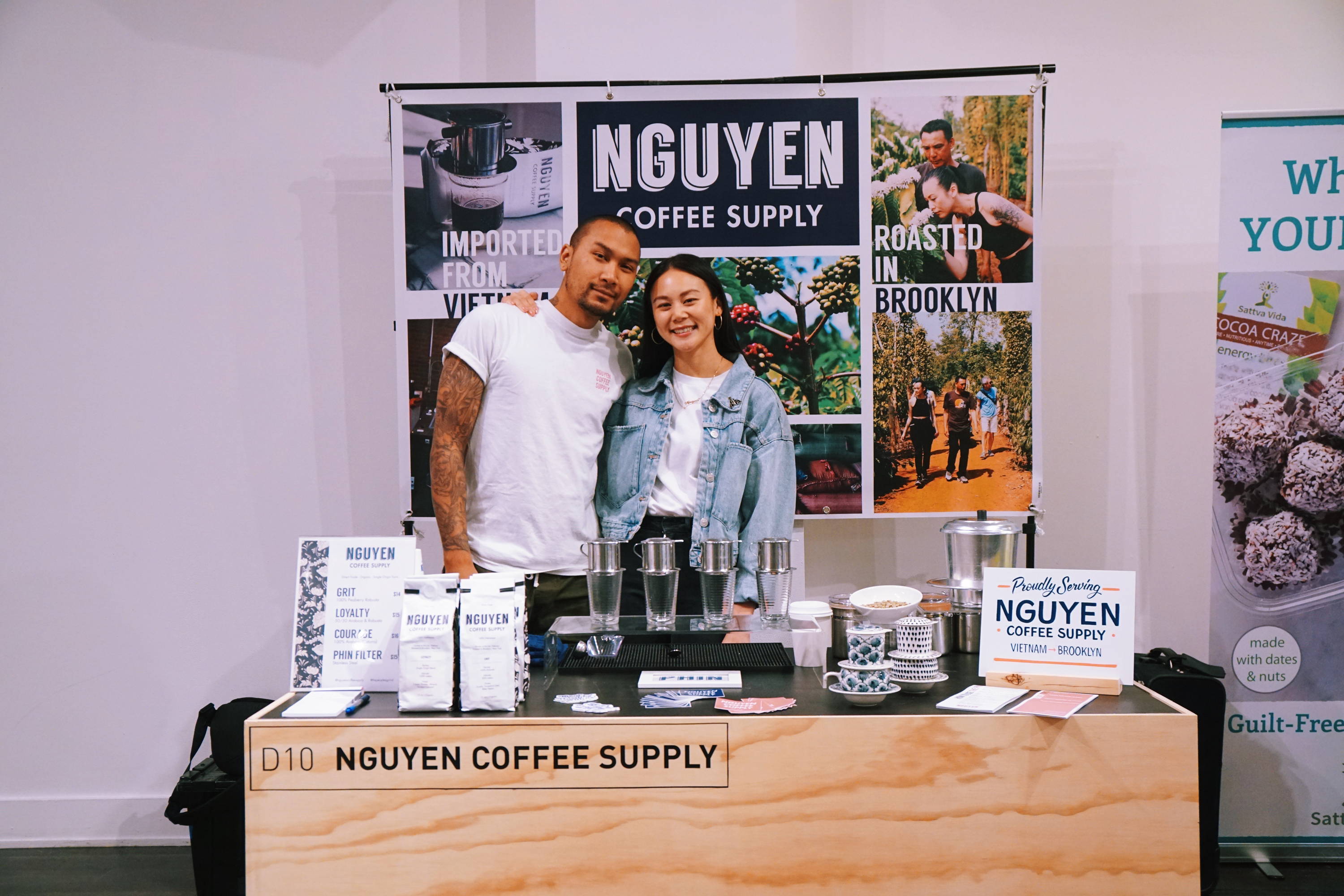 (Our table at the 2019 New York Coffee Festival)
This year, in 2022, the theme of our booth was "Roll with Robusta," as we the only coffee company highlighting and serving robusta coffee throughout the weekend. Robusta is an integral part of Nguyen Coffee Supply's mission to uplift and transform the coffee industry through sustainability, diversity, and cultural integrity.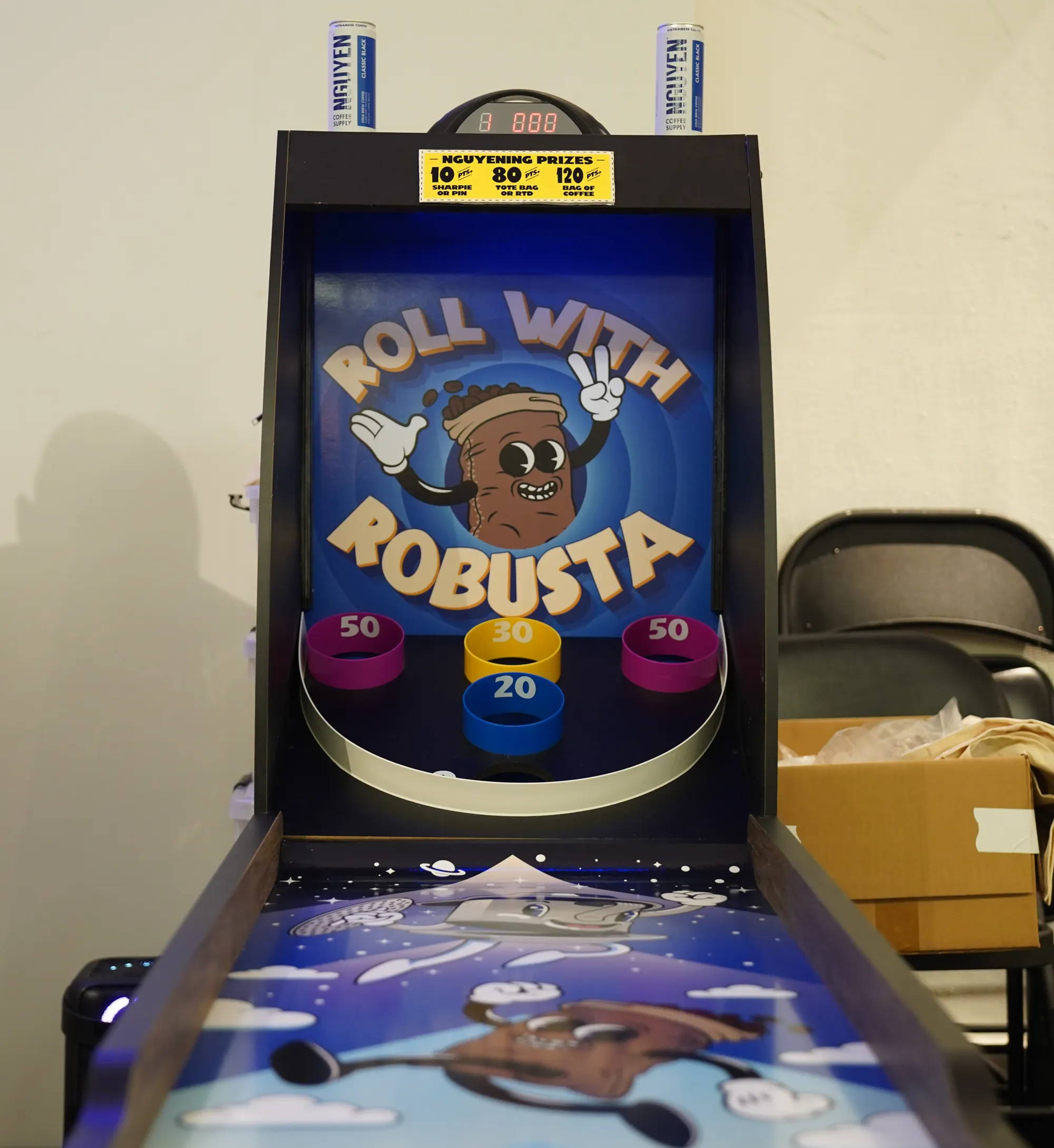 As such, we had all six of our coffee blends available for purchase in addition to our 100% robusta cold brew cans, Vietnamese phin filters, corresponding glass vessels, and limited edition tee shirts. As the only Vietnamese coffee company present at the New York Coffee Festival, we sought to emphasize our specialty robusta by brewing our various blends throughout the weekend and visibly showcasing robusta loudly and proudly.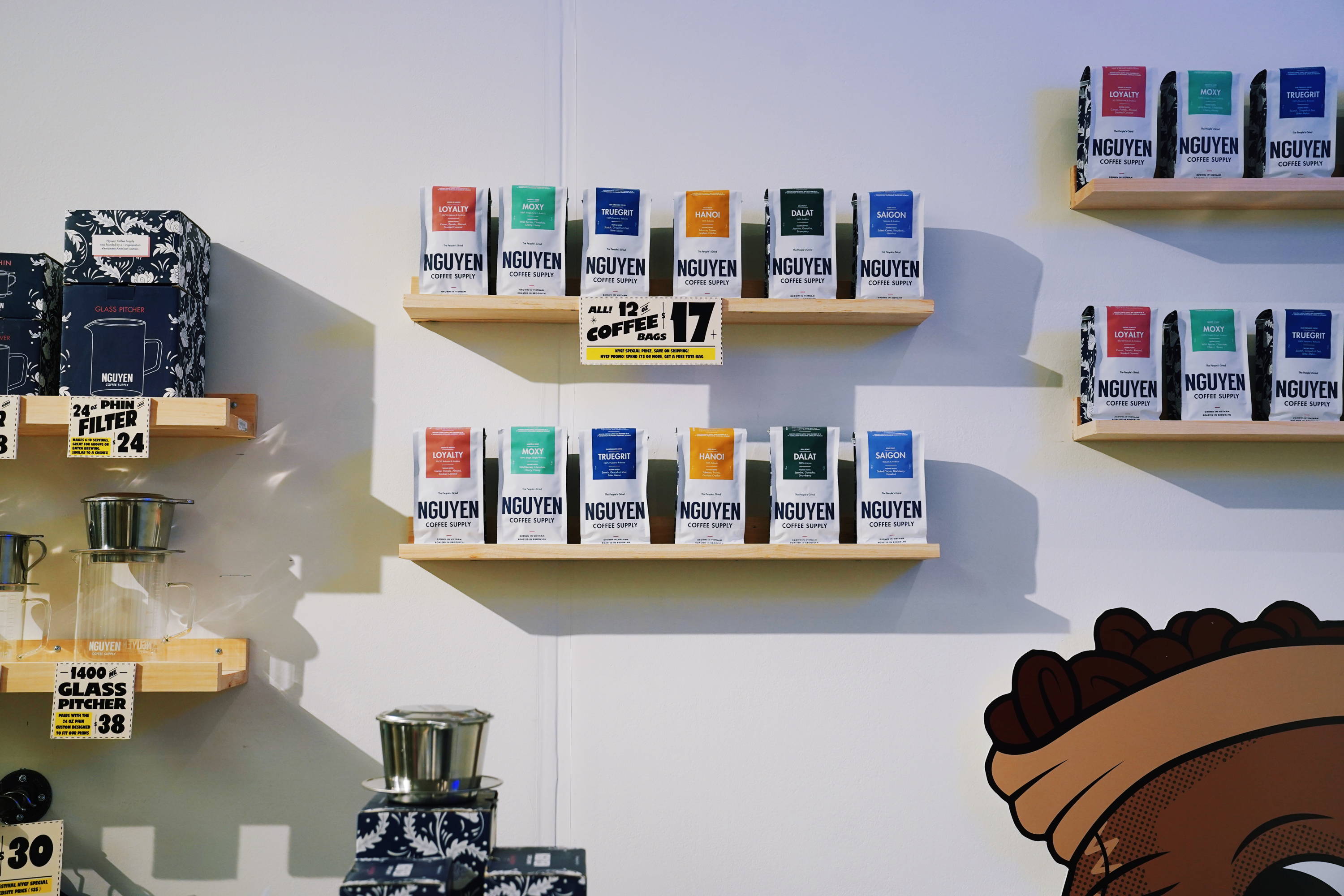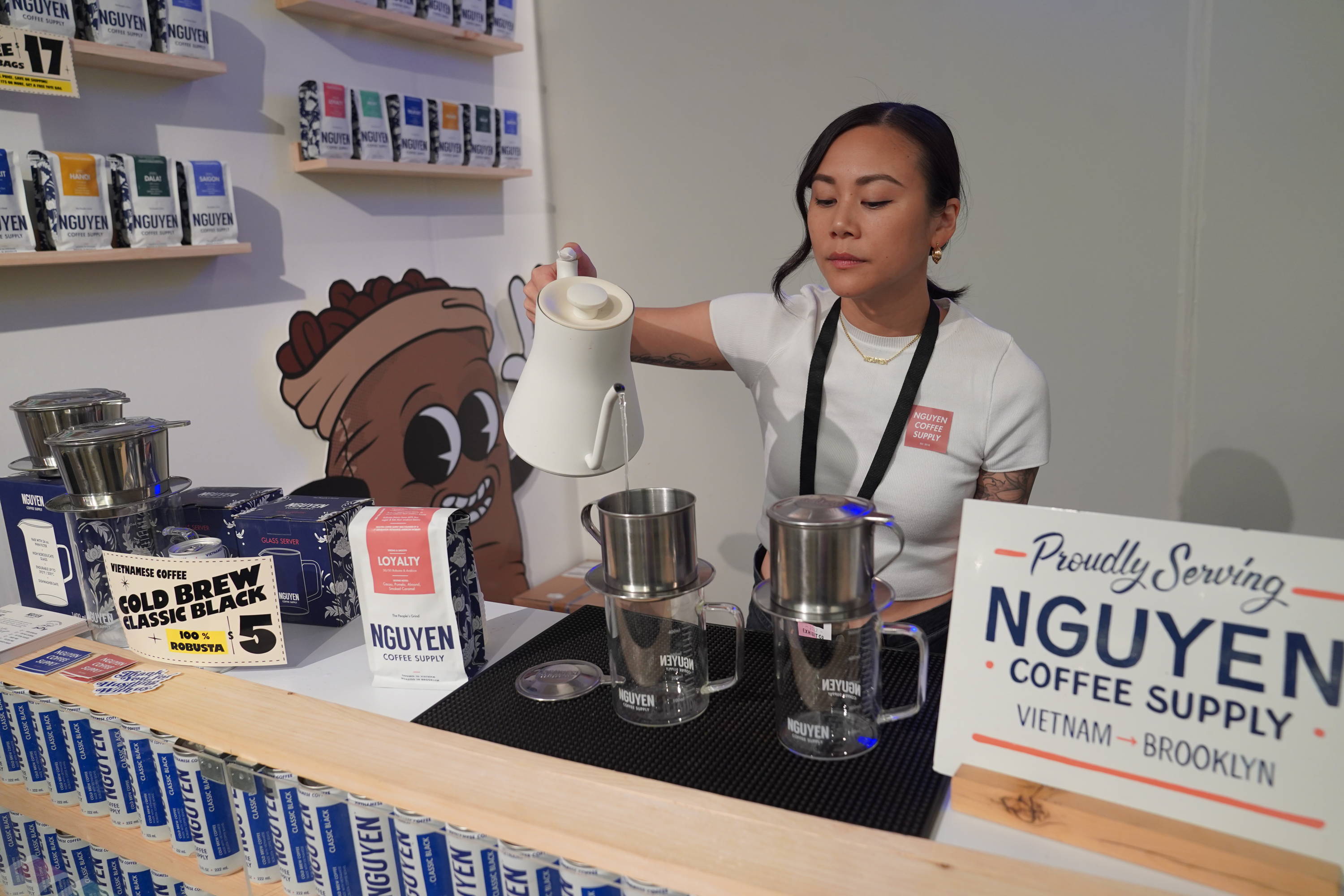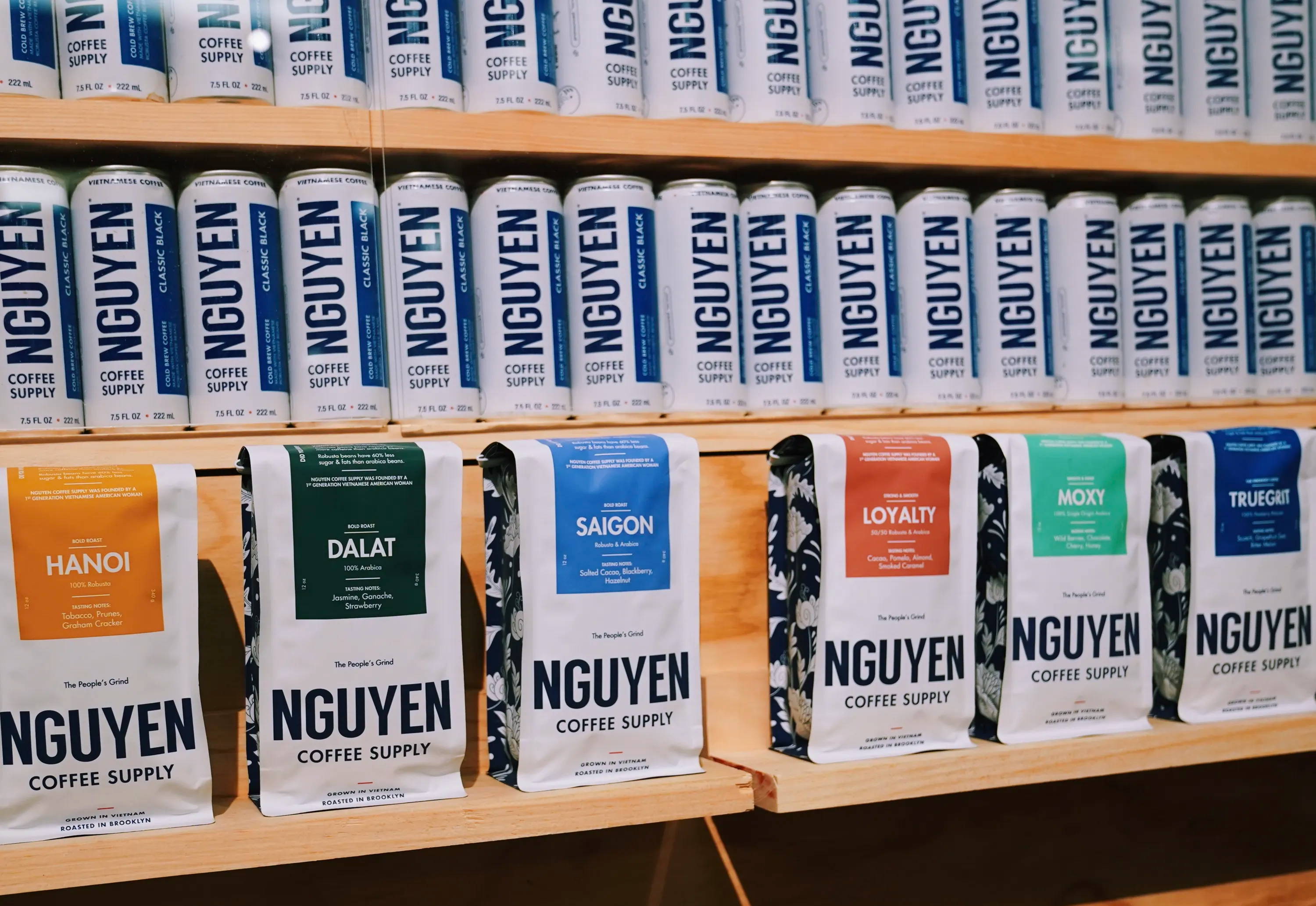 Navigating this experience of building a booth for the New York Coffee Festival was no small feat. As a small and might team, we got scrappy with it by designing an optimal booth experience in a 100 sq. ft. space which we then bought materials for to construct and build out in person (we moonlight as a construction company). Through our design palette and characters, we brought to life a cohesive booth that prominently featured our life-sized robusta cutout, rows of our 100% robusta cold brew, and especially our fully customized skeeball machine with our Phin, Sweetie, and Robusta characters.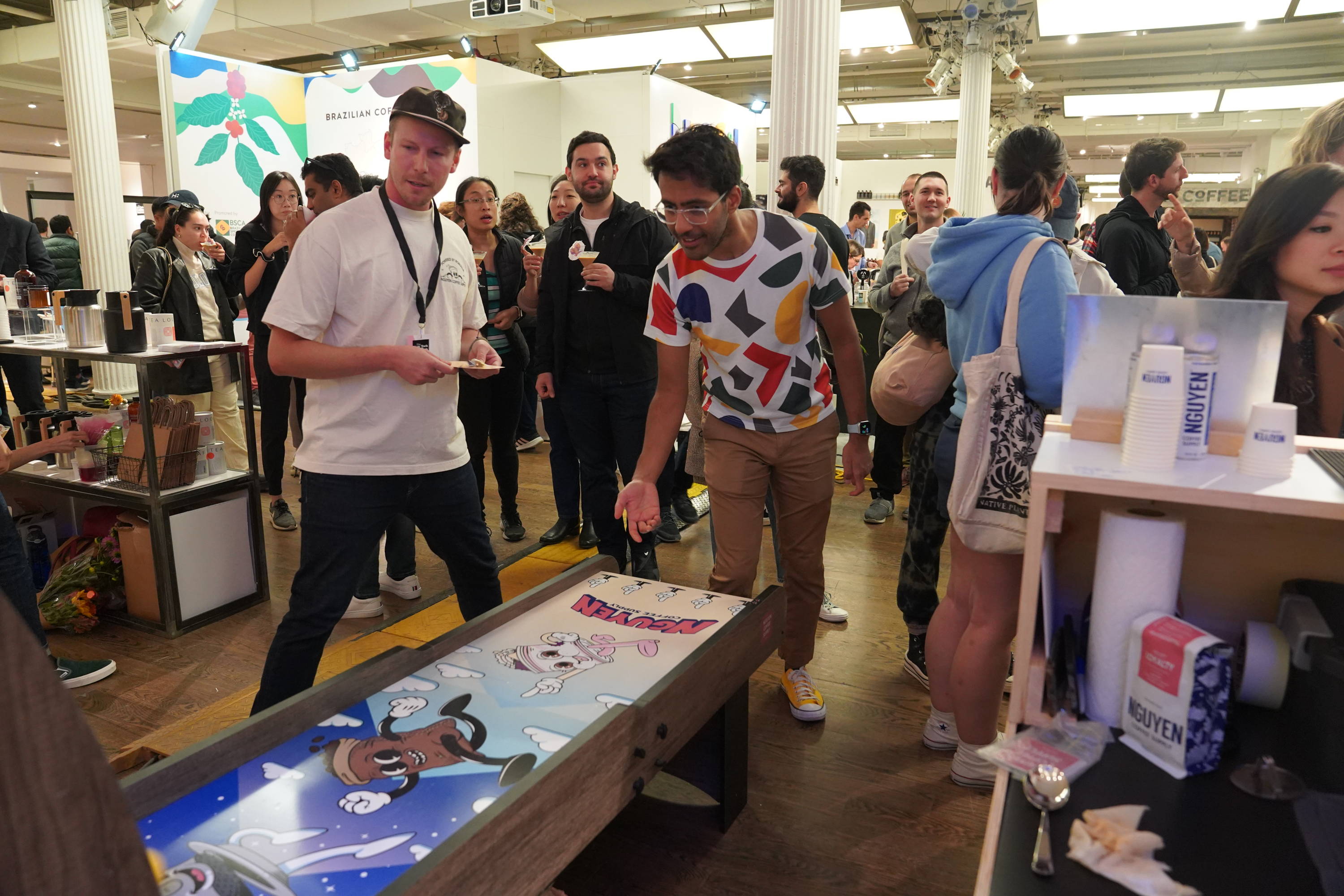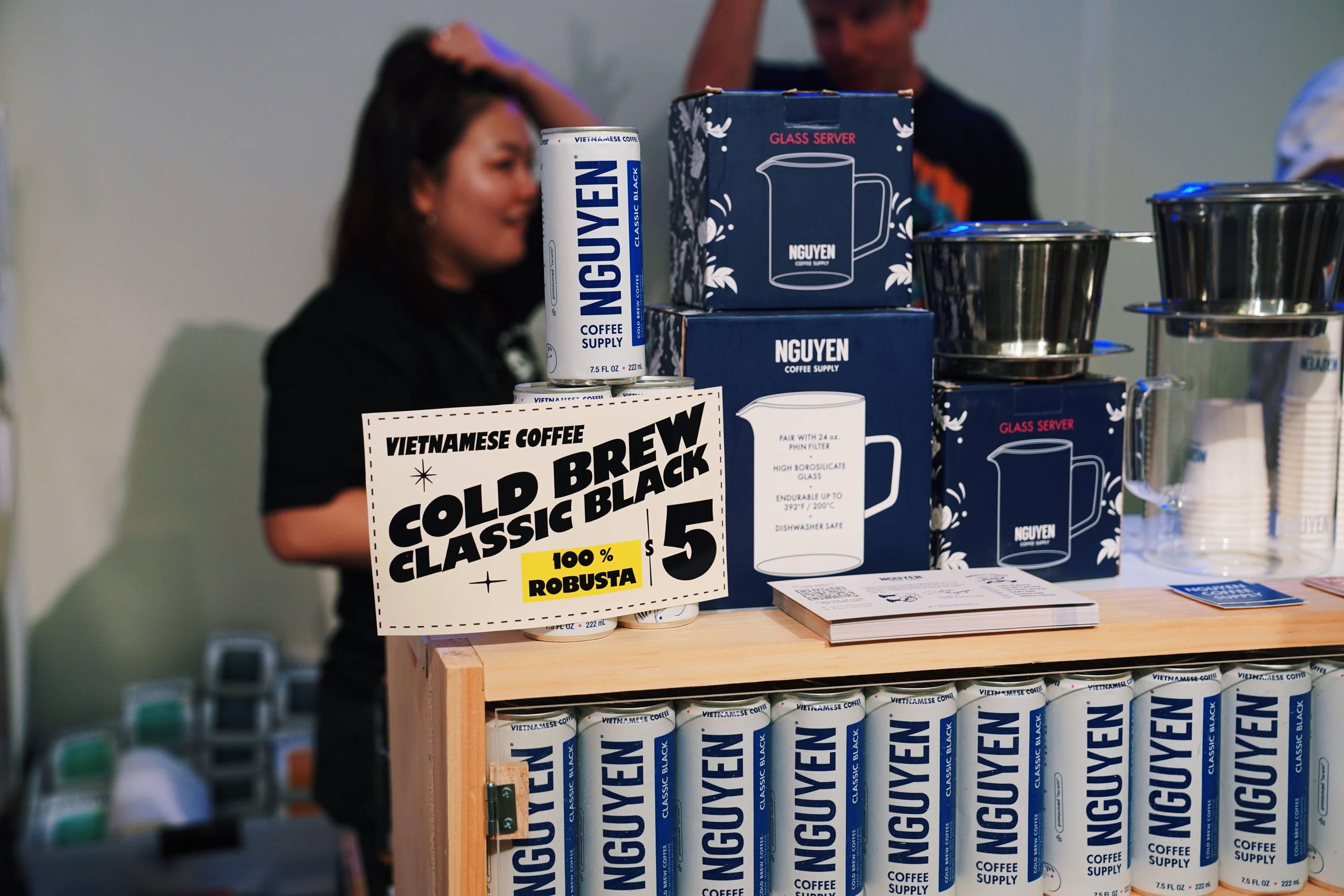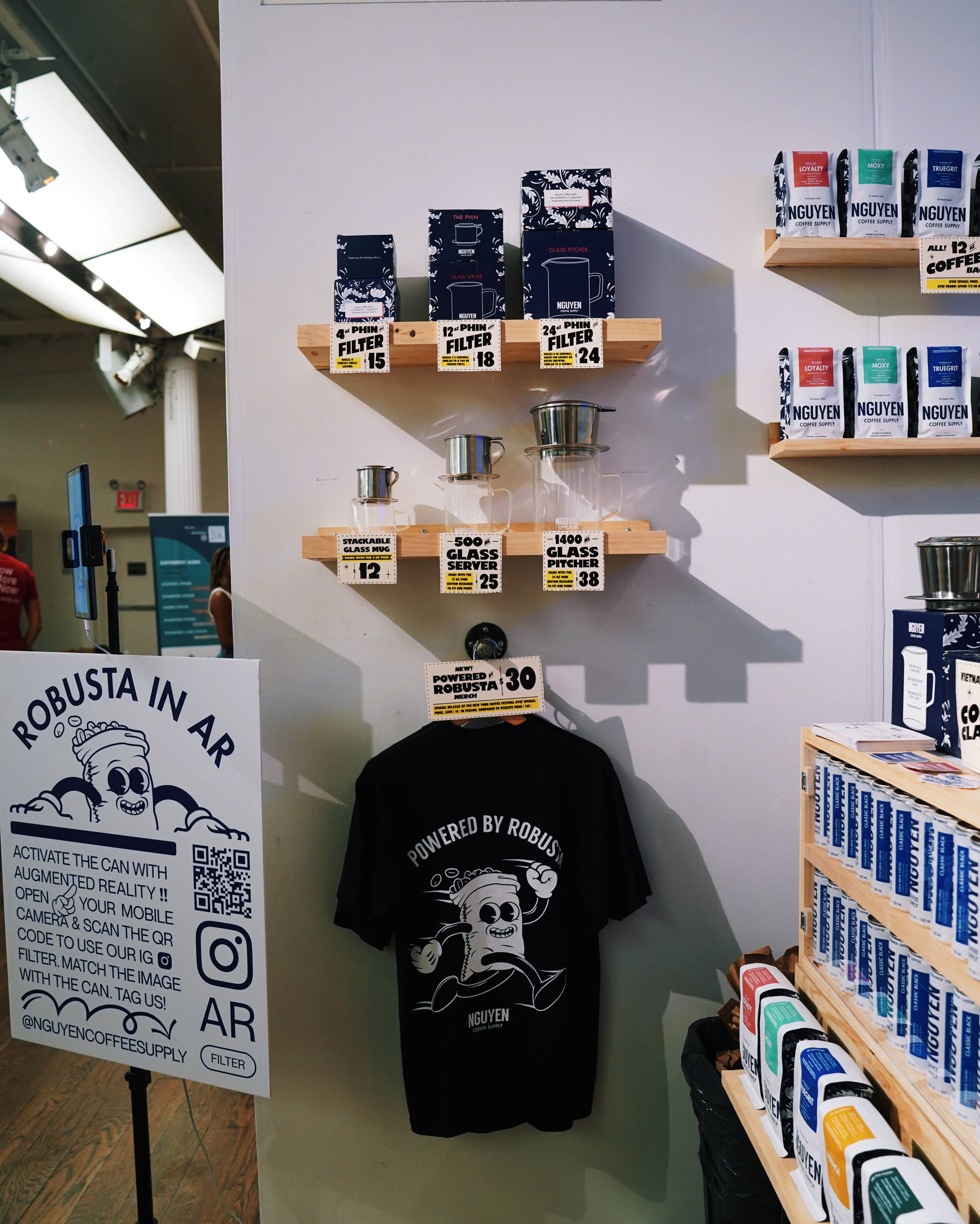 With such a limited space, we chose to focus on the main experiences that people would either talk about, seek out, or remember. Delicious coffee aside, we wanted people to have a fun game where everybody's a winner, hence our skeeball machine.
Here are our tips for anyone building a booth or activating a space on a budget:
Identify the main elements of your booth experience
For us, we had 3 main elements:
A Skeeball Game: Something fun and interactive to bring our community in

A

Phin Bar

: Something educational and engaging where we could show people how to brew with the Phin Filter as well as talk about the different coffees we brewed

A Store: Something commercial so that guests can purchase our products after learning about our brand
Map out your available space with masking tape 
While we also mapped out our booth with pen and paper, it was critical for us to get a sense of what everything felt like in actuality. We found a large empty space (like a tennis court or open floor), mapped out the 10x10 feet booth, and marked all of our elements with tape, including the actual size of the skeeball machine and Phin Bar. We were able to move around and through this process, we determined that we wouldn't have room for an espresso machine. In addition, we considered the amount of storage space we'd have for inventory, which helped us plan our storage needs.
Plan out your merchandising 
Figure out how and where you will display your products for sale – is it on the wall, on a separate shelf? Determine how many units of each product you'll want on display – this will ensure that you get the right sized shelves and the right amount of inventory (remember, storage space is limited!).
Get an estimate on audience size
Ask the festival organizer for data from previous years' events, including the total audience size, and total samples/orders made per booth. This will help you understand how much product, cups and serving utensils you'll need to bring. For us at the New York Coffee Festival 2022, we gave out 2,500 samples to an audience of 8,100, which is about 30% of all attendees.
Keep it DIY and scrappy
We built most of our booth by going to the hardware store and buying pieces of wood, instead of pre-built furniture. To make our custom skeeball machine, we bought a generic skeeball machine through the internet, then printed vinyl stickers separately, then cut down the vinyl sticker to fit the skeeball machine perfectly. We built everything in-house with simple materials like wood, vinyl, and a few screws.
Make it memorable 
What's that one thing you can do here that's innovative or imaginative that will make attendees remember who you are? For us, it was our "Roll With Robusta" skeeball machine. It invited people into our world for something fun, rather than quickly passing by for a sample. The theme also iterated upon our mission of uplifting robusta coffee.
Bonus tip: Invest in foldable wagons!
With so many items needed to build a booth, from wooden planks to boxes of inventory, having wheels is a game changer! We had 3 foldable wagons and carts that we could easily store in our cars or behind our booth. It made transporting things in and out so much easier.  
Ultimately, keeping true to one's brand identity is vital for creating a successful booth experience at a festival or expo. While this was our first official booth at the New York Coffee Festival, it certainly will not be our last and we cannot wait for the years to come!