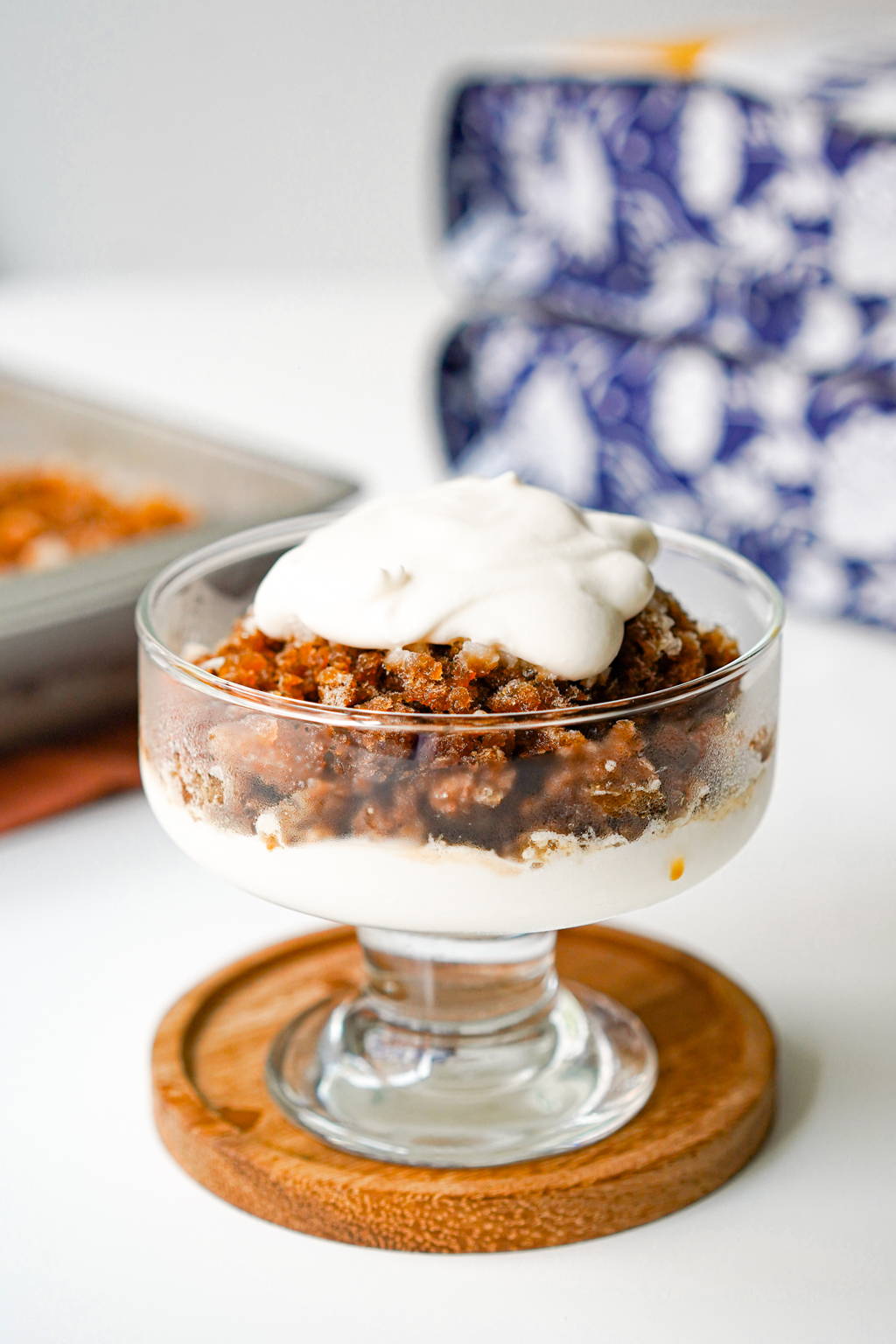 Strong and sweet, this cold brew coffee granita is a summer staple on our treat-yourself list! Not quite sorbet, nor shaved ice, this is a MUST to add to your easy, low-lift sweets ideas.
A granita is an icy, frozen treat, originating from Sicily, typically made of water, sugar, and flavoring of choice.For this recipe, we're using cold brew for a strong and smooth coffee base, however regular brewed coffee will also work just fine. You can also adjust the sugar-to-coffee ratio to your preference - just beware that decreasing the amount of sugar will result in an icier finish.
Optional - add a base/topping of whipped cream to make your granita extra indulgent! We whipped together a bit of heavy cream, sweetened condensed milk, and vanilla for that added touch.
INGREDIENTS
3 cups of cold brew coffee
3/4 cup of sugar
2 tsp vanilla extract
whipped cream (optional)
INSTRUCTIONS
Combine cold brew, sugar, and vanilla in a bowl and whisk until sugar has dissolved completely.
Transfer the liquid into a large, flat freezer-safe dish and place in the freezer to set for an hour.
After an hour, remove the granita from the freezer and use a fork to stir the mixture, making sure to break up any big frozen chunks. The mixture will still look very slushy and liquidy at this point.
Return to the freezer for another 30 minutes and then remove to scrape/stir the granita again. Repeat this proces another 3-4 times - you'll notice the granita will start to firm up until it reaches your desired consistency.
You can enjoy your granita the day of or freeze overnight to serve the following day. Top with whipped cream and dig in!
MAKE THIS RECIPE AT HOME: