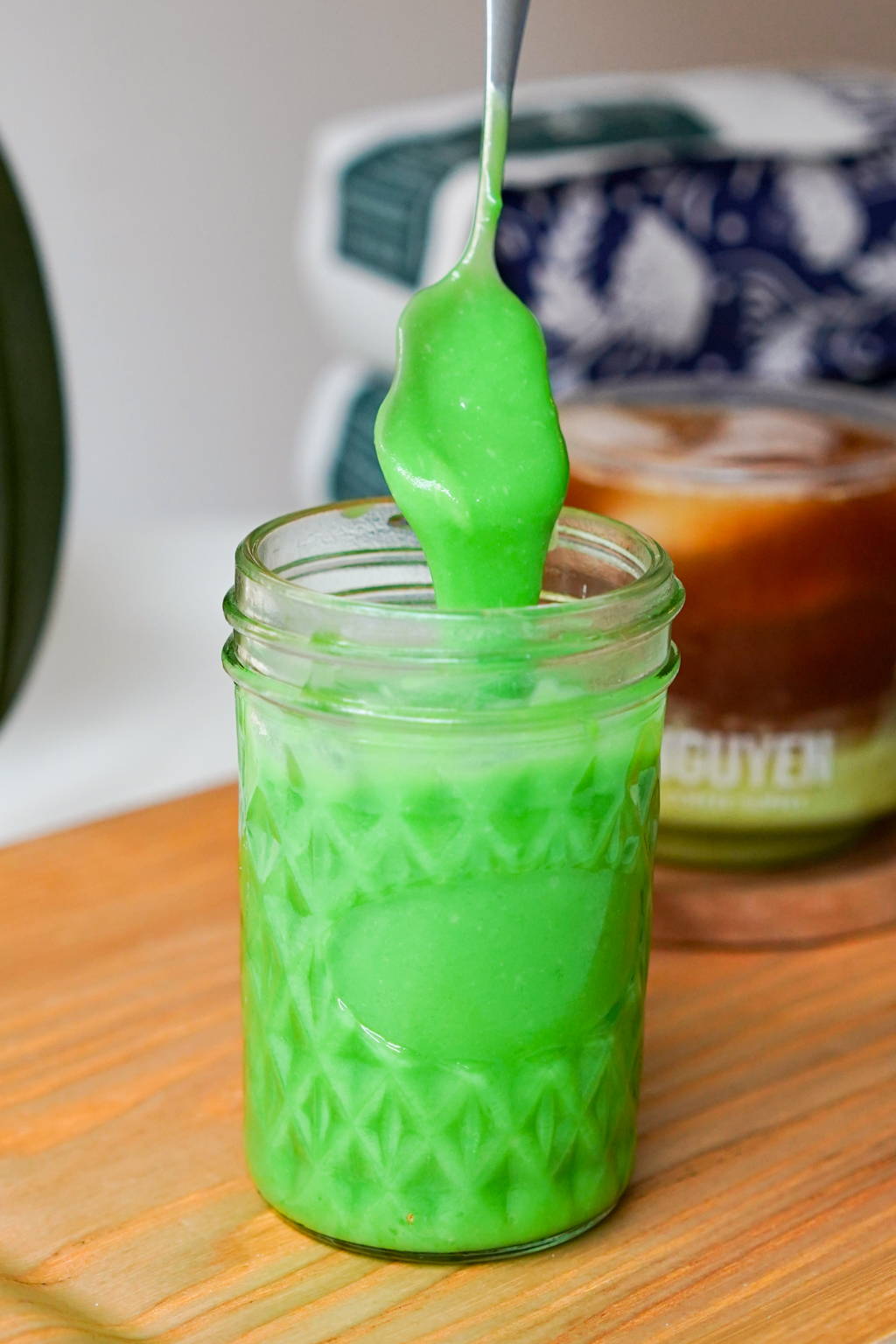 We're putting a new spin on our Pandan Iced Latte with this Pandan Sweetened Condensed Coconut Milk! It's super delicious & easy to make - plus bonus, it's vegan/dairy-free!
Pandan is a flavor often found in Southeast Asian desserts. It's described as grassy with hints of almond, vanilla, and verging on coconut, which is why it pairs perfectly with this sweetened condensed coconut milk!
Add a squeeze of this pandan condensed coconut milk straight to your cup before brewing or dissolve it into some milk to enjoy with your Vietnamese coffee!
INGREDIENTS
1 can of coconut milk
⅔ cup of granulated sugar
1 tsp of pandan extract
INSTRUCTIONS
Add the coconut milk and sugar to a saucepan and simmer on low heat for 30-40 minutes until the sugar has dissolved and the liquid has reduced by about half.
Remove the coconut condensed milk from the heat and add in the pandan extract, mixing well.
Let the condensed milk cool to room temperature, then transfer it to a food-safe jar or container.
Store in the fridge and enjoy!
MAKE THIS RECIPE AT HOME: