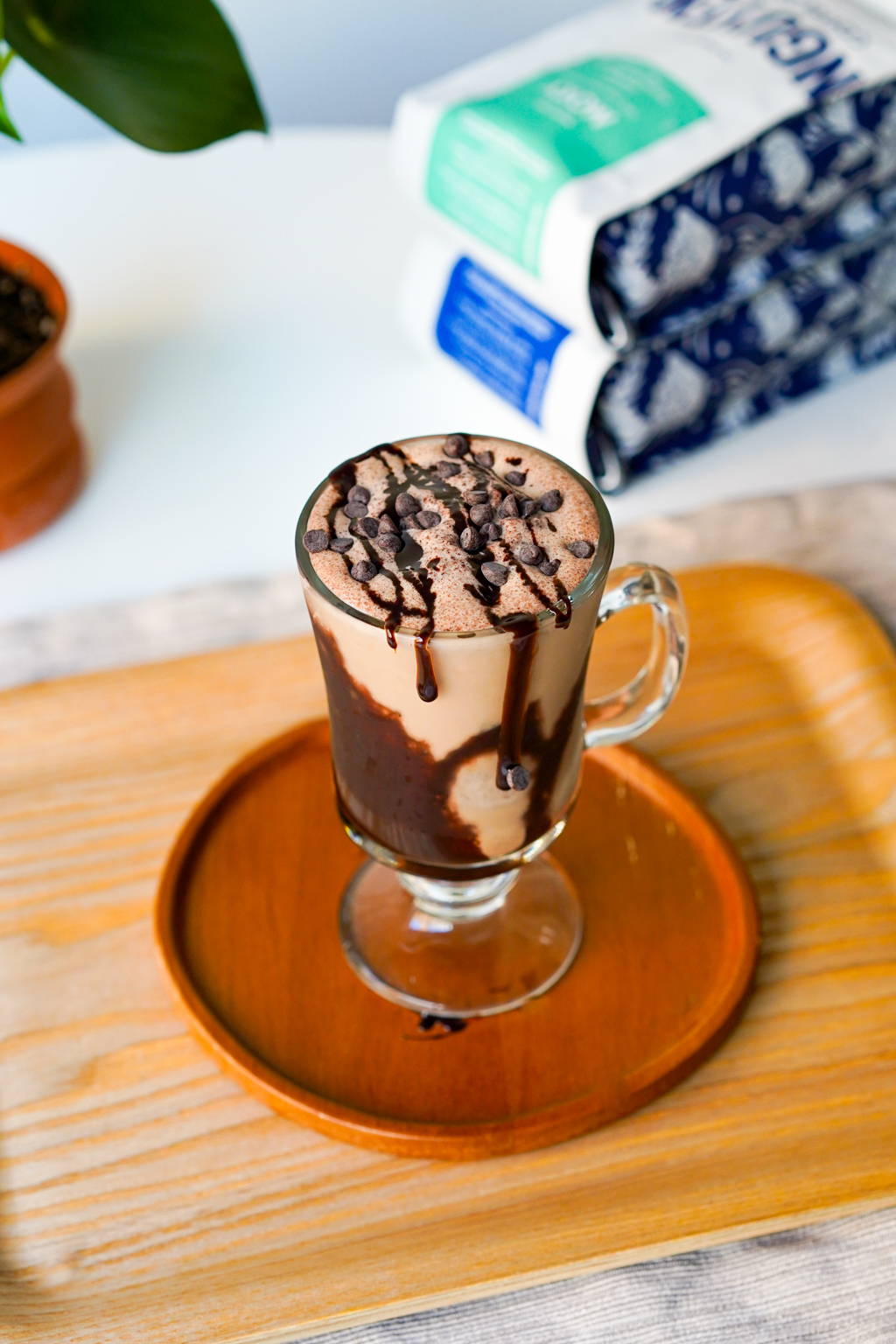 Celebrate National Coffee Milkshake Day with our Ultimate Mocha Chip Milkshake! Sweet and creamy with an extra jolt from the cold brew, this milkshake is a delicious chocolatey treat.
For this recipe, we're using coffee chip ice cream, but feel free to swap for your favorite flavor! We doubled down by using coffee ice cream AND cold brew, however you can definitely reduce your caffeine intake by substituting the cold brew for regular milk.
As for consistency, we'd recommend starting with a ¼ cup of cold brew for a thick and creamy shake. Scale up to ½ a cup of liquid for a thinner drinking consistency.
Lastly for toppings, get as creative as you like! We drizzled our glass with extra chocolate syrup and added a sprinkle of chocolate chips to top it off - cheers!
INGREDIENTS
½ tbsp cocoa powder
1 & ½ cups of coffee ice cream
¼ - ½ cup of cold brew (substitute with milk if you'd like your milkshake less caffeinated)
optional toppings:

chocolate syrup
whipped cream
sprinkles
INSTRUCTIONS
To a blender, add the cocoa powder, ice cream, and cold brew. Blend until well combined to desired consistency.
Pour the milkshake into a tall glass and garnish with toppings.
Enjoy!
MAKE THIS RECIPE AT HOME: