Phin Filter
The phin filter is a Vietnamese drip brew tool or coffee maker. It is the most common and beloved brew style in Vietnam. 
Recommended coffee: Our Dark Roast Coffee Trio (for stronger coffee)
The robusta beans in this signature blend are indicative of Vietnamese coffee culture.
Grind size: Fine, like sand
There's no wrong way to enjoy your coffee. Try our recommended guide below, or freestyle on the water / coffee ratio until you find your personal preference (AKA the perfect cup).
--
Shop our Vietnamese Coffee Starter Kit here.
Shop our Vietnamese Coffee Ultimate Bundle here. 
Read why you'll love phin coffee here.
What you'll need
1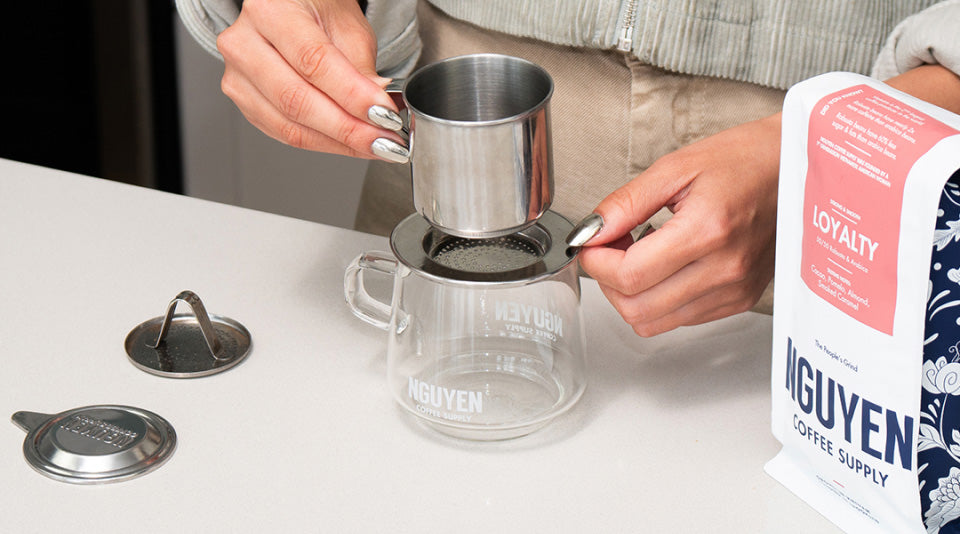 Place phin filter plate & brew chamber on top of glass
2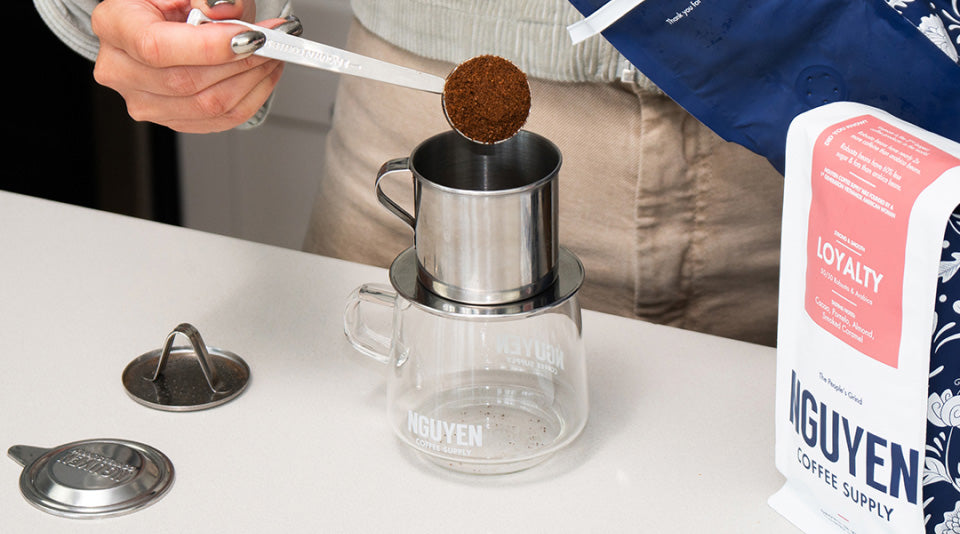 Add Vietnamese coffee (2 tablespoons or 14 grams per serving)
3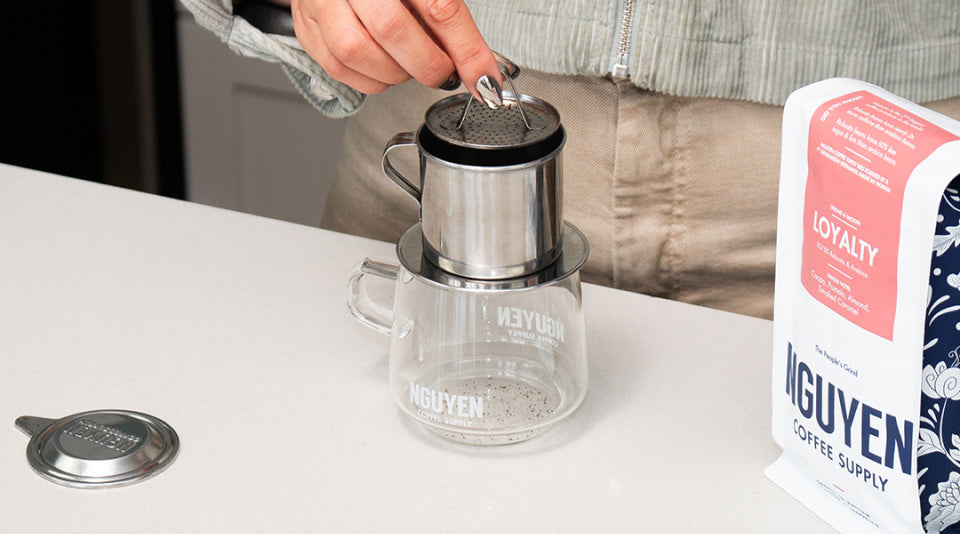 Shake to even out coffee and drop gravity press on top of coffee
4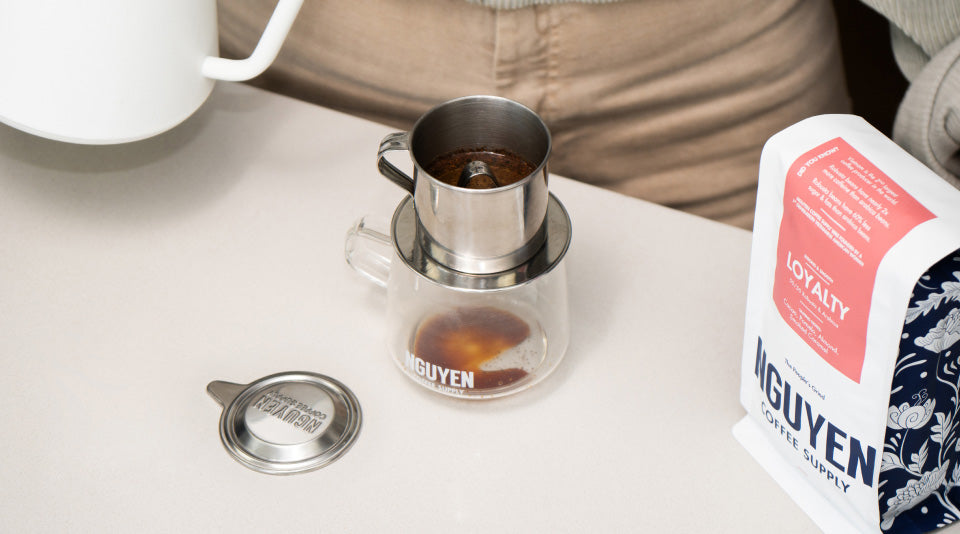 Add 1 oz of water (about 1/2 inch of water above the press); bloom for 45 seconds
5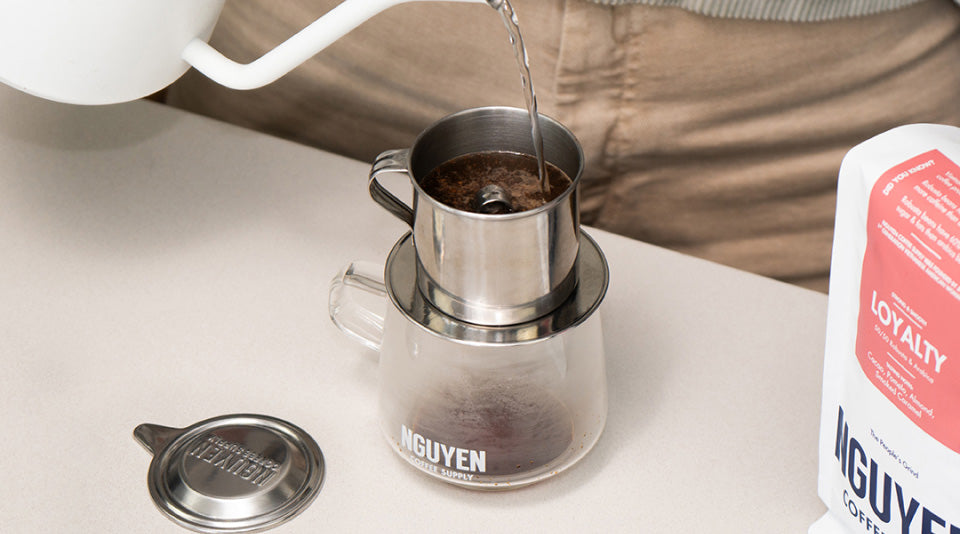 Add water to top of filter. Do a second pour for less strong coffee.
6
First drip should drop before 2 minutes
7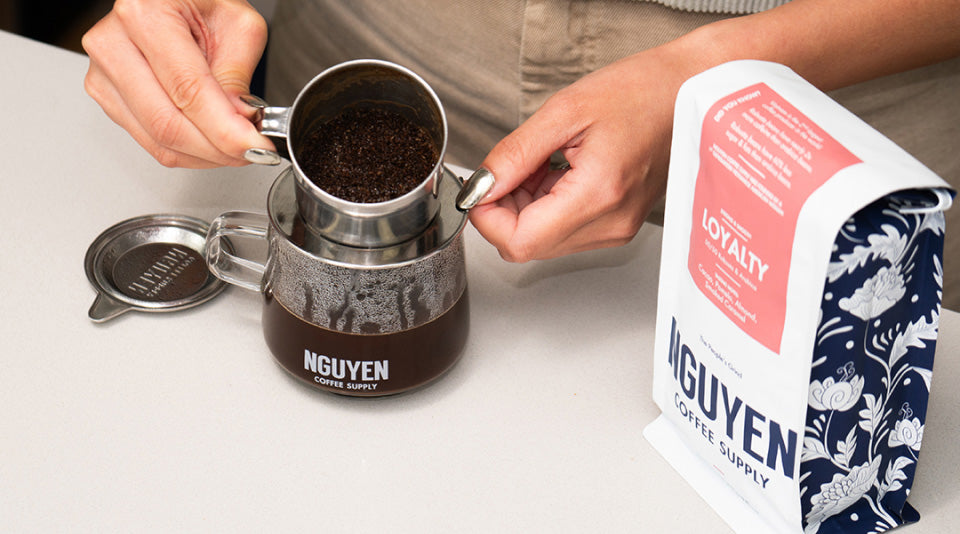 Last drop finish around 5 min
8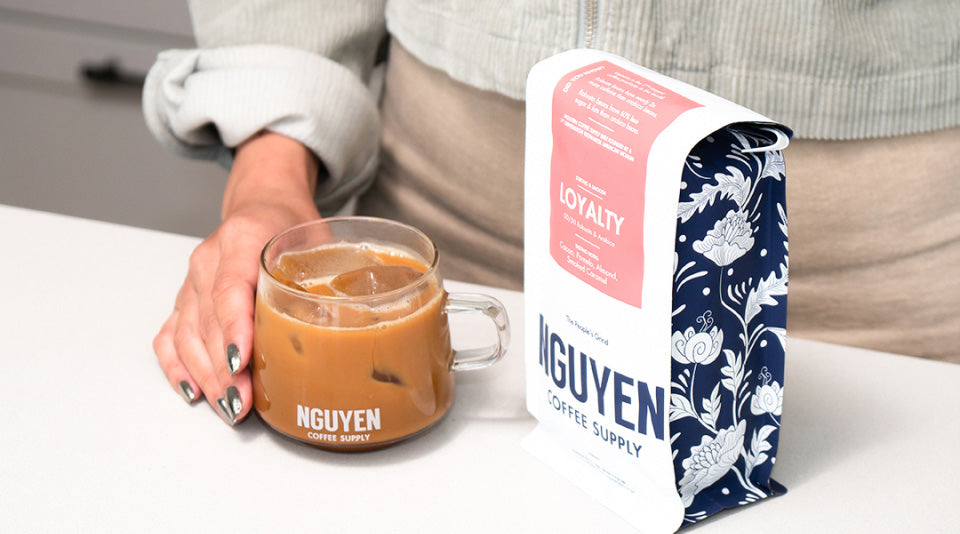 Optional: Add ice or enjoy it hot
9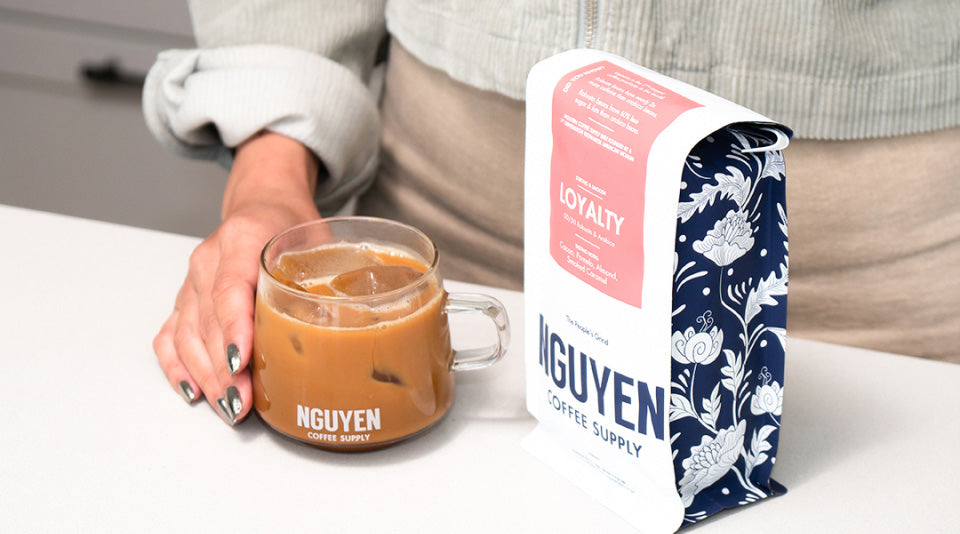 Enjoy with sweetened condensed milk, sugar, milk, or black