VIETNAMESE ICED COFFEE
Vietnamese Iced Coffee is a beloved drink and style known around the world. Using a phin filter yields the best results. The phin filter is a Vietnamese drip brew tool or coffee maker. It is the most common and beloved brew style in Vietnam. 
Recommended coffee: Our Dark Roast Coffee Trio (for stronger coffee)
The robusta beans in this signature blend are indicative of Vietnamese coffee culture.
Grind size:
Fine, like sand.
There's no wrong way to enjoy your coffee. Try our recommended guide below, or freestyle on the water / coffee ratio until you find your personal preference (AKA the perfect cup).
––
Shop our Vietnamese Coffee Starter Kit here.
Shop our Vietnamese Coffee Ultimate Bundle here. 
Vegan? Try our veganized Vietnamese iced coffee recipe here.
What you'll need
Example: 2 tablespoons (14 grams)
of coffee to 4 ounces of water
Hot water 195º-200º F
1
Place phin filter plate &
2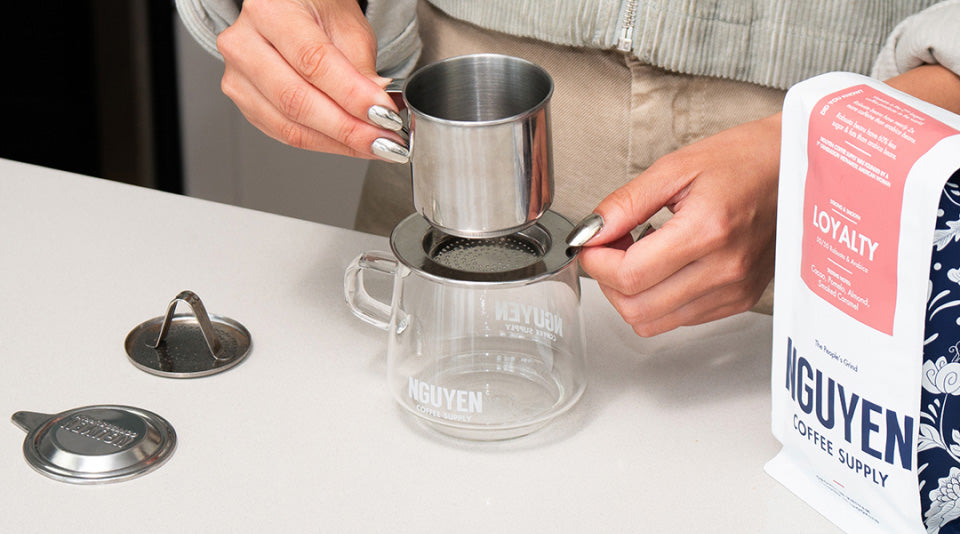 Brew chamber on top of glass
3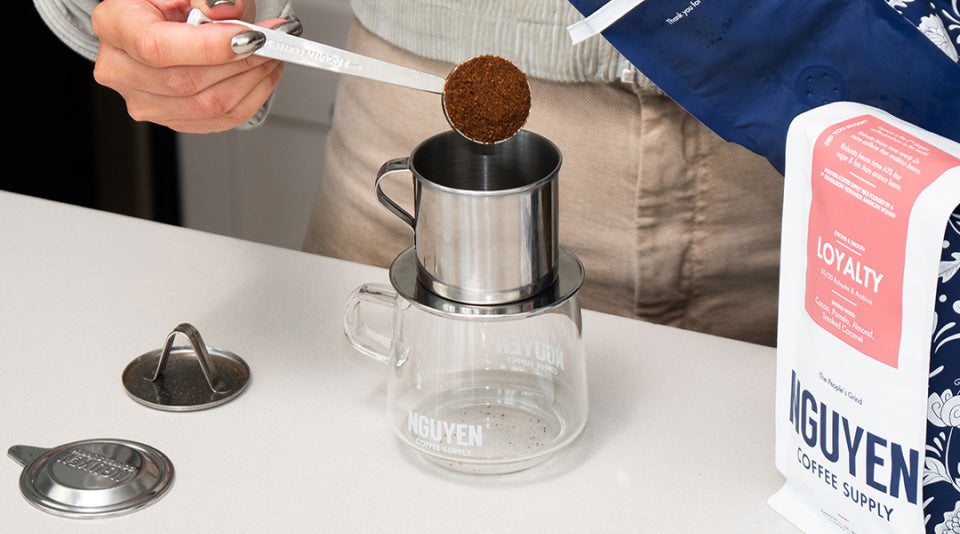 Add Vietnamese coffee (2 tablespoons or 14 grams per serving)
4
Shake to even out coffee and drop gravity press on top of coffee
5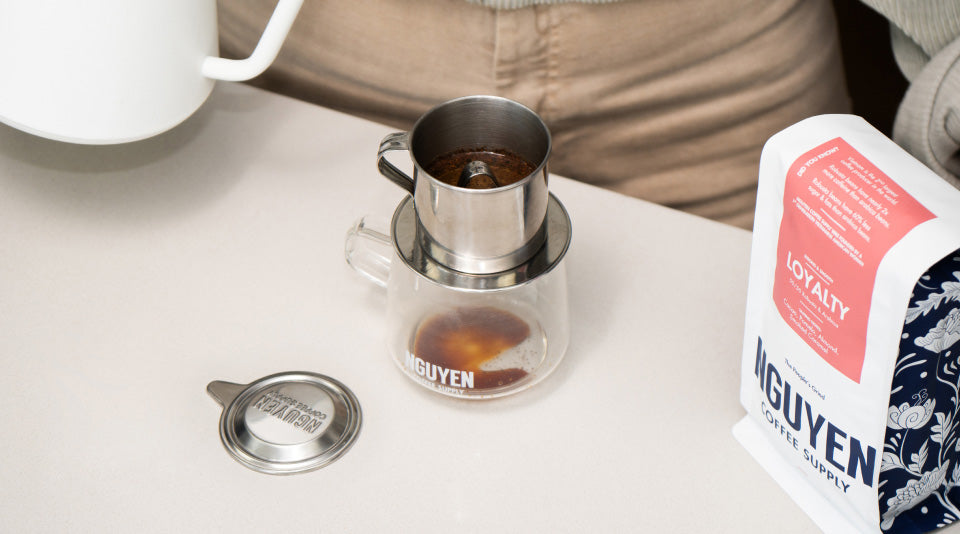 Add 1 oz of water (about 1/2 inch of water above the press); bloom for 45 seconds
6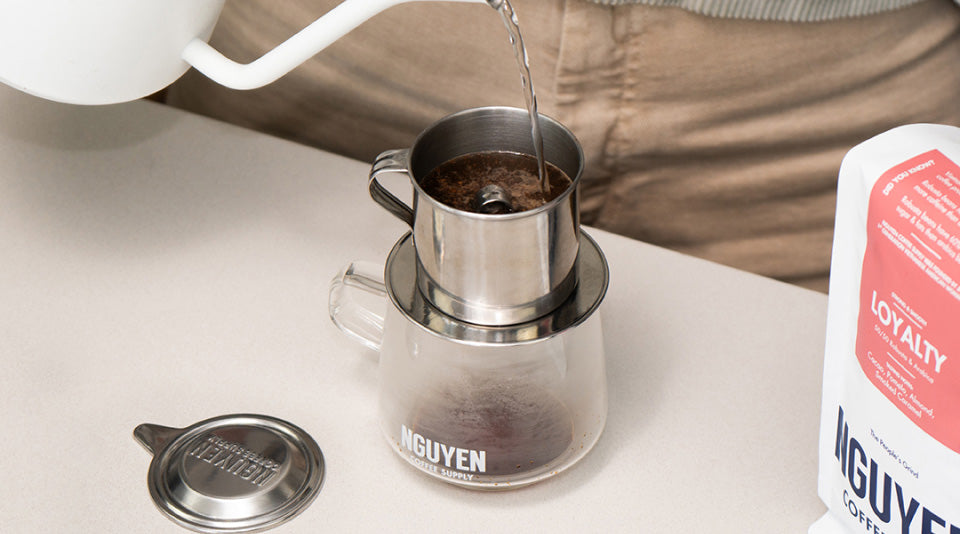 Add water to top of filter. Do a second pour for less strong coffee.
7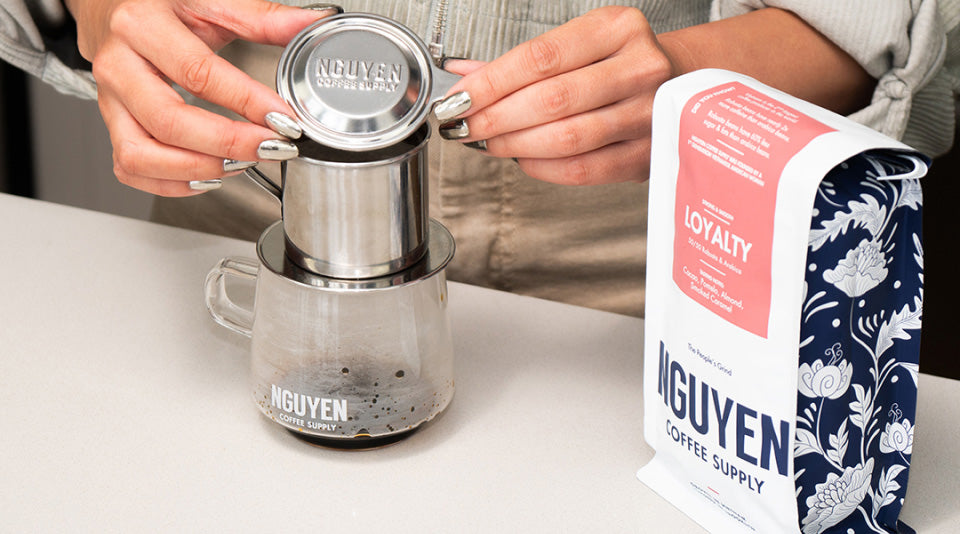 First drip should drop before 2 minutes
8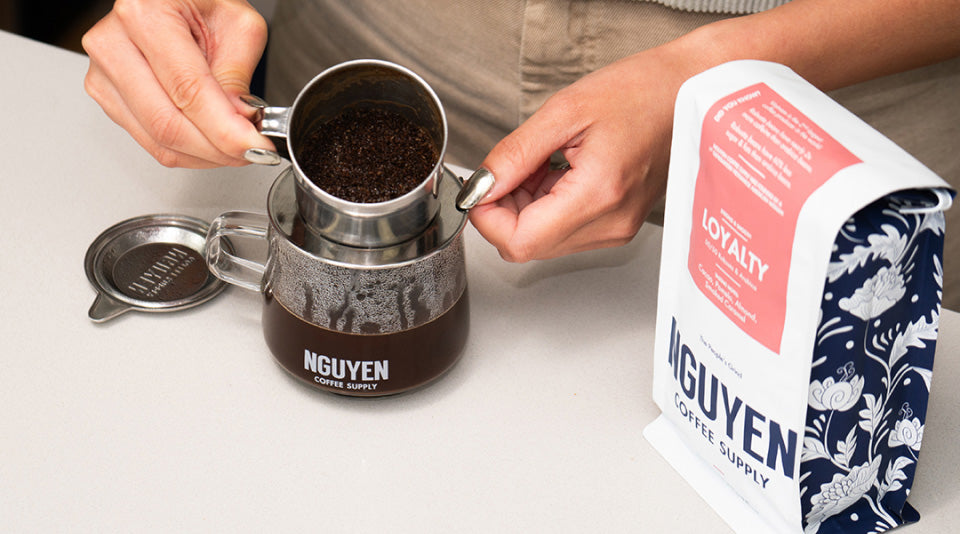 Last drop finish around 5 min
9
Optional: Add ice
10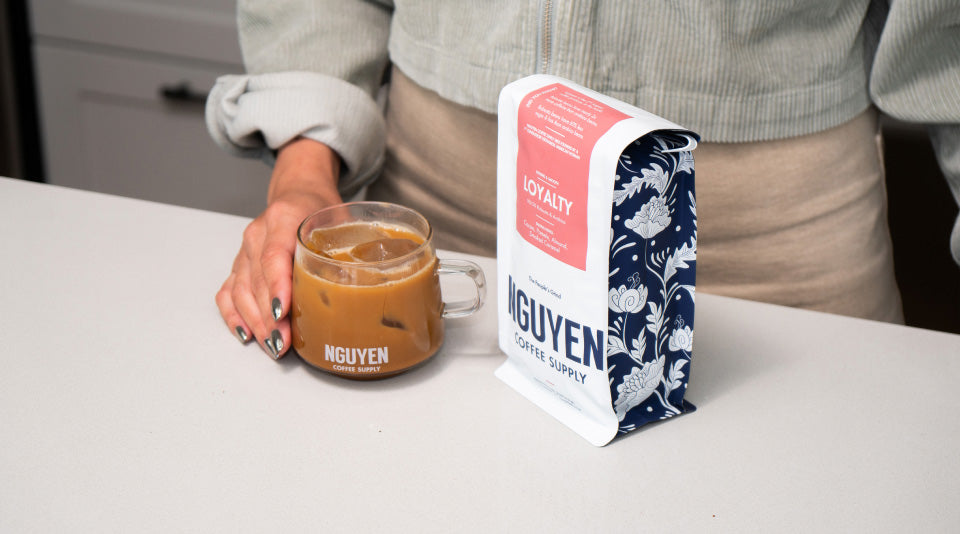 Enjoy with sweetened condensed milk, sugar, milk, or black