Vietnamese Egg Coffee (Cà Phê Trứng)
Make the Coffee Using a Vietnamese Phin Filter
1
Follow the instructions to brew the coffee here.
2
If you don't have a phin, brew 4 ounces of strong coffee via another method, such as French Press or an espresso machine.
Make the Egg Cream
Tools: Electric whisk
Tools: 1 bowl
3 tablespoons sweetened condensed milk
1 teaspoon sugar
1
Combine egg yolks, sugar, and sweetened condensed milk in a bowl.
2
Mix with an electric wire whisk until thick and foamy - about 5 minutes.
Assemble the Drink
Tools: 1 bowl for hot water
Tools: 2 bowls if you want to keep the coffee warm too
Tools: 1 cup for brewing the coffee
Tools: 1 serving cup
Tools: Teaspoon & tablespoon
2 egg yolks
4 cups of hot water (boiling)
1
Boil 4 cups of hot water. Place it in a bowl.
2
Place your serving glass(es) in the bowl of hot water. This will help cook the egg topping.
3
Pour 1/2 of your coffee into the serving glass(es).
4
Add all of the egg mixture to the top of the serving glass.
5
Pour the remaining coffee over the top, allowing it to soak through the egg.
6
Allow to sit in the hot water for 3 minutes to help cook the egg through.
Shop Our Products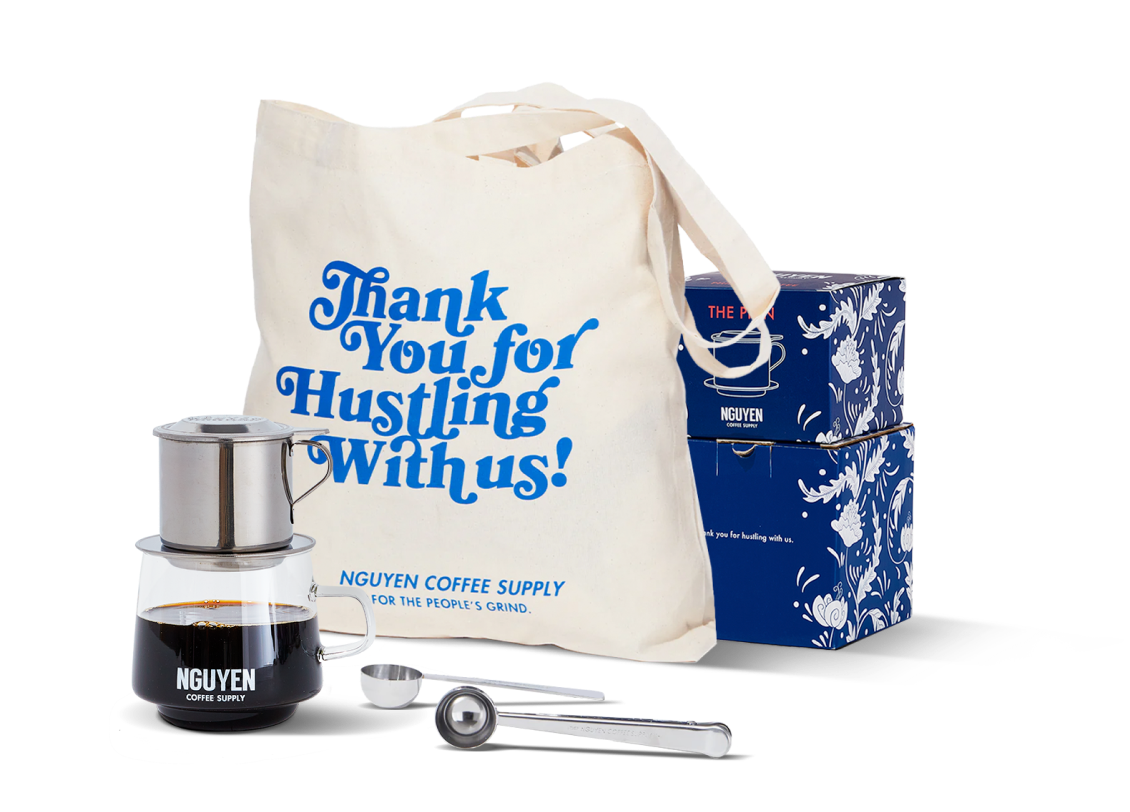 Vietnamese Coffee Starter Kit
Bring the Vietnamese coffee phin drip experience home. The Vietnamese Coffee Starter Kit comes with: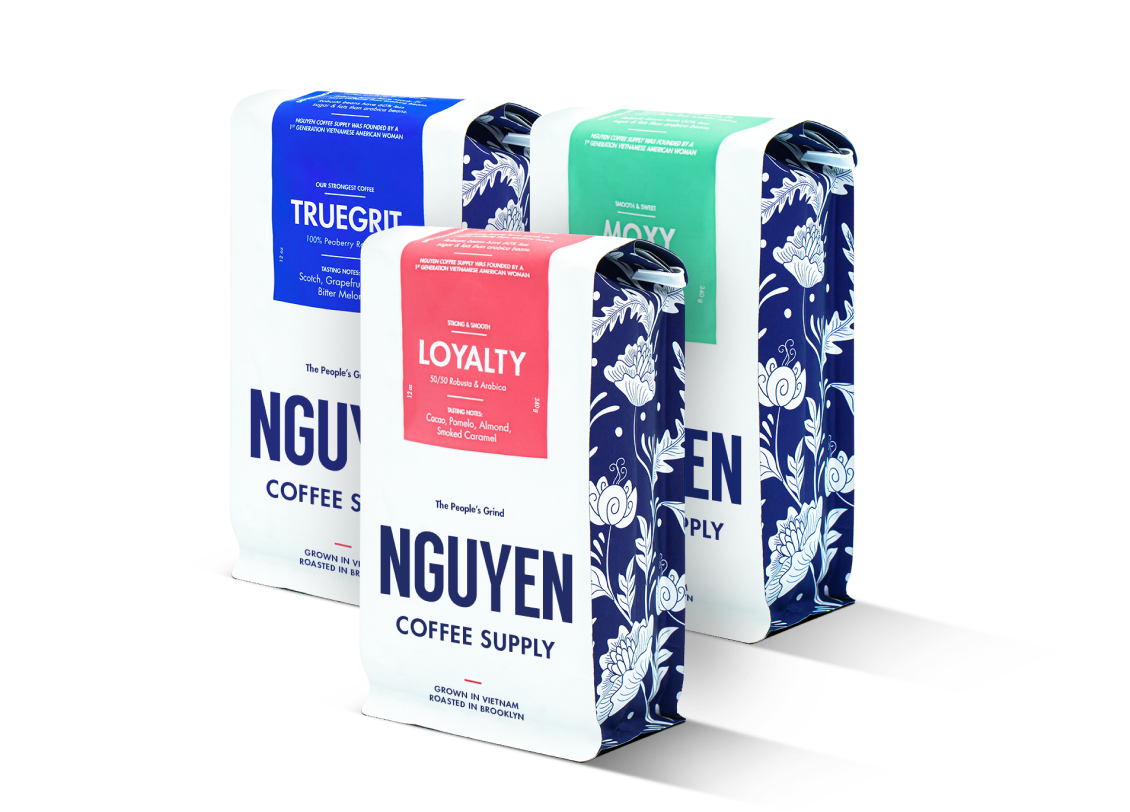 The Original Vietnamese Coffee Trio
Can't decide? Get all three! Moxy (100% Arabica) 12 oz bag Sweet and smooth. Our brightest coffee.  Truegrit (100% Peaberry Robusta) 12 oz bag O...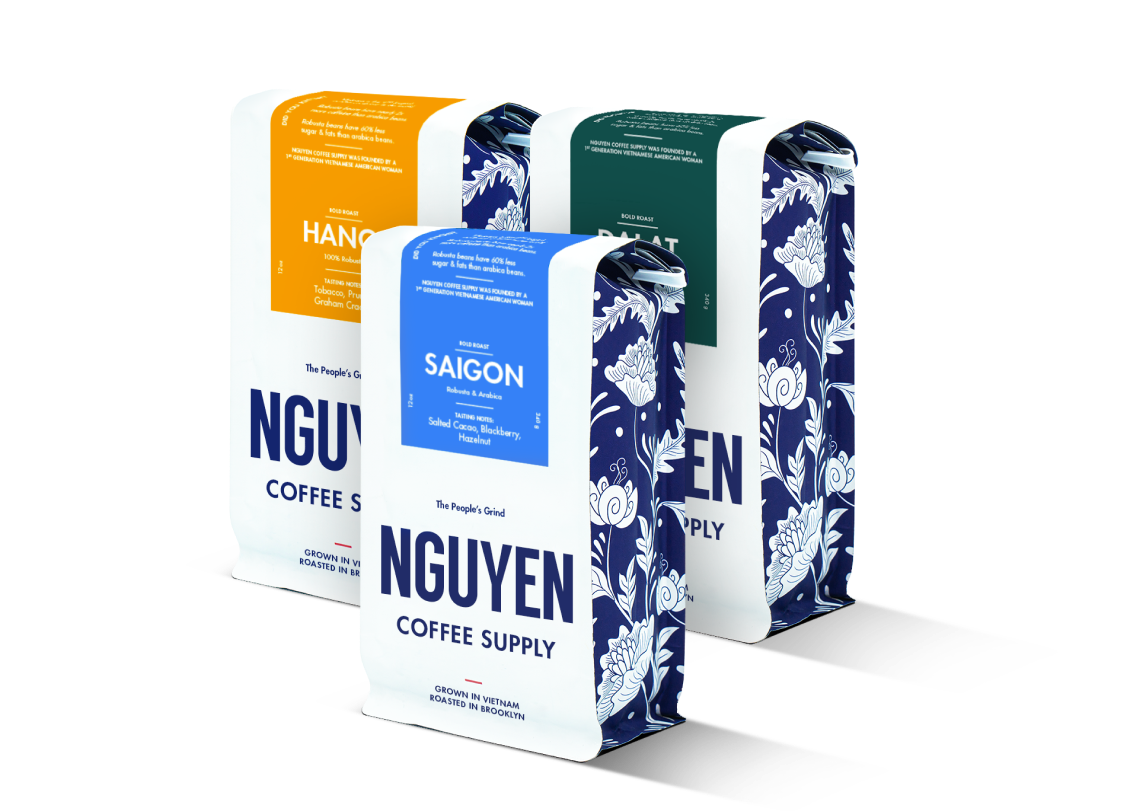 Dark Roast Coffee Trio
For our dark roast coffee lovers -- try the full range of Vietnamese arabica & robusta coffees uniquely roasted for a bold profile. This trio i...