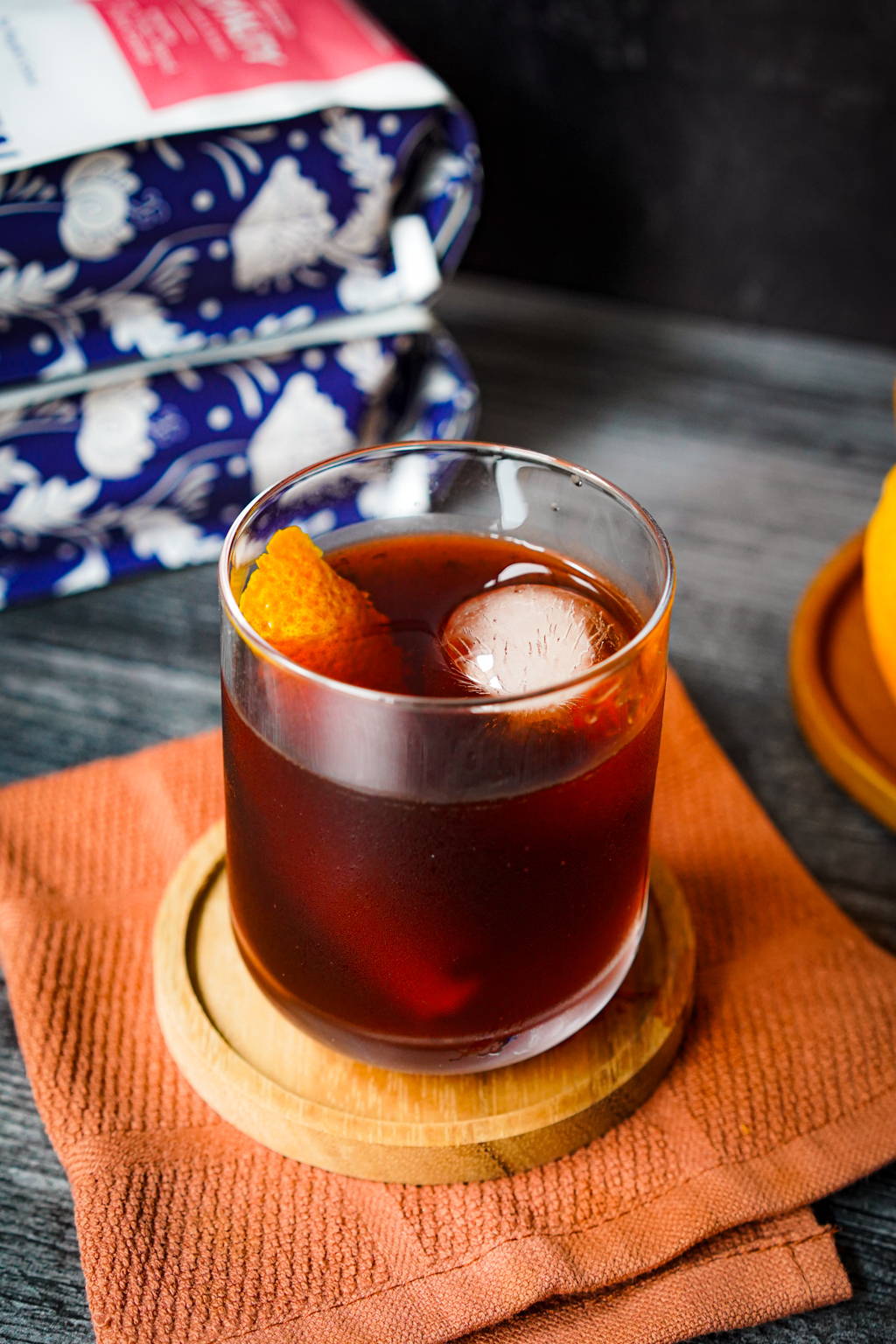 We're setting aside the mimosa glasses this summer in favor of this cold brew negroni as our brunch drink of choice! It's bright, boozy, and caffeinated in all the right ways - and best of all, it doesn't leave us with a champagne headache at the end of the day.
Making the negroni is very simple - all you need is equal parts of gin, sweet vermouth, and campari, and then a half part (or to your taste!) of cold brew. If you don't have cold brew available, a strong brewed coffee will also work, just remember to chill it ahead of time!
Negronis are typically stirred, not shaken, then served in a fresh glass with a large ice cube. For the final touch, add a peel/slice of orange to hit those extra citrusy notes!
INGREDIENTS
1 oz gin
1 oz sweet vermouth
1 oz campari
1/2 oz cold brew
ice
optional: orange peel for garnish
INSTRUCTIONS
To a mixing glass filled with ice, add the gin, sweet vermouth, campari, and cold brew.
Stir to chill, then strain the negroni into a fresh glass with ice.
Garnish your drink with an orange peel and enjoy!
MAKE THIS RECIPE AT HOME: