Coffee Coconut Smoothie
Creamy coconut and strong coffee blend together for this ultimate frozen treat! The subtly sweet and tropical coconut is paired with our Hanoi Vietnamese robusta coffee for a punchy and refreshing drink. This coconut coffee smoothie is here to help you cool off while staying well-caffeinated this summer!
What you'll need
4oz frozen coconut
6oz coconut milk
½ oz agave
ice
1
Brew coffee and let cool.
2
Add the frozen coconut, coconut milk, agave, and ice to a blender.
3
Blend together until thick and smooth.
4
Pour smoothie into glass and top with phin brewed coffee.
Shop Our Products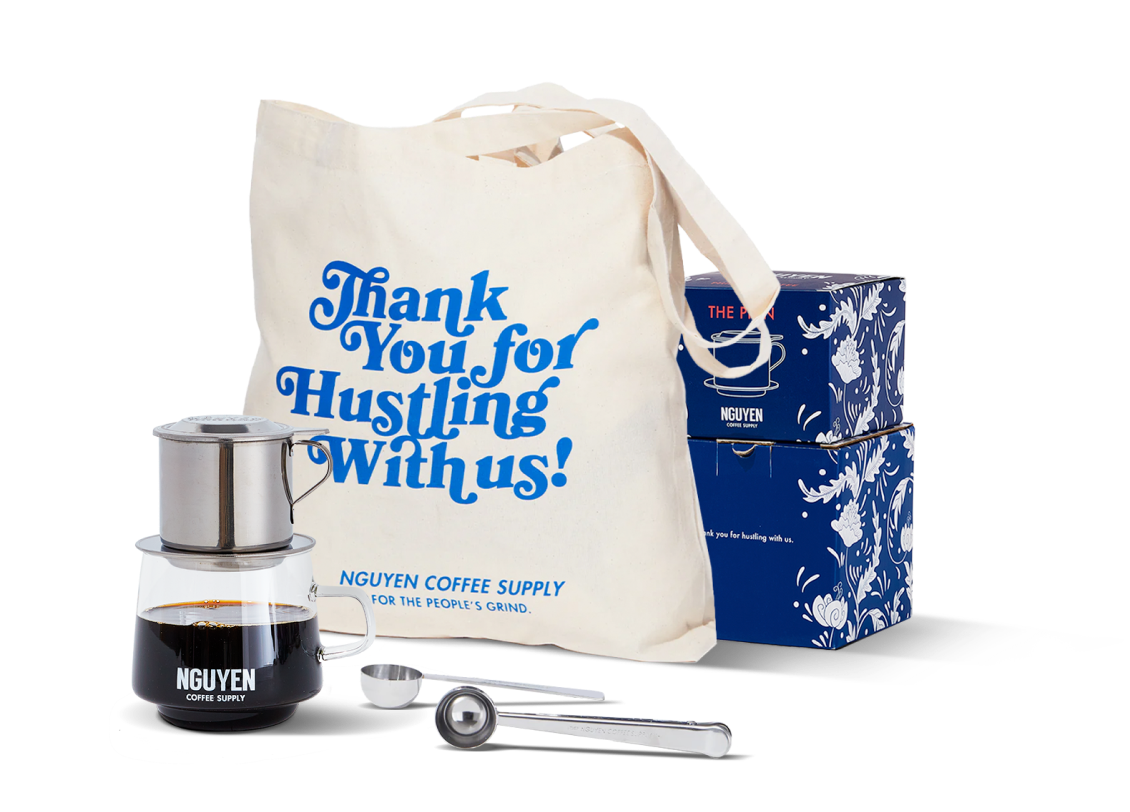 Vietnamese Coffee Starter Kit
Bring the Vietnamese coffee phin drip experience home. The Vietnamese Coffee Starter Kit comes with: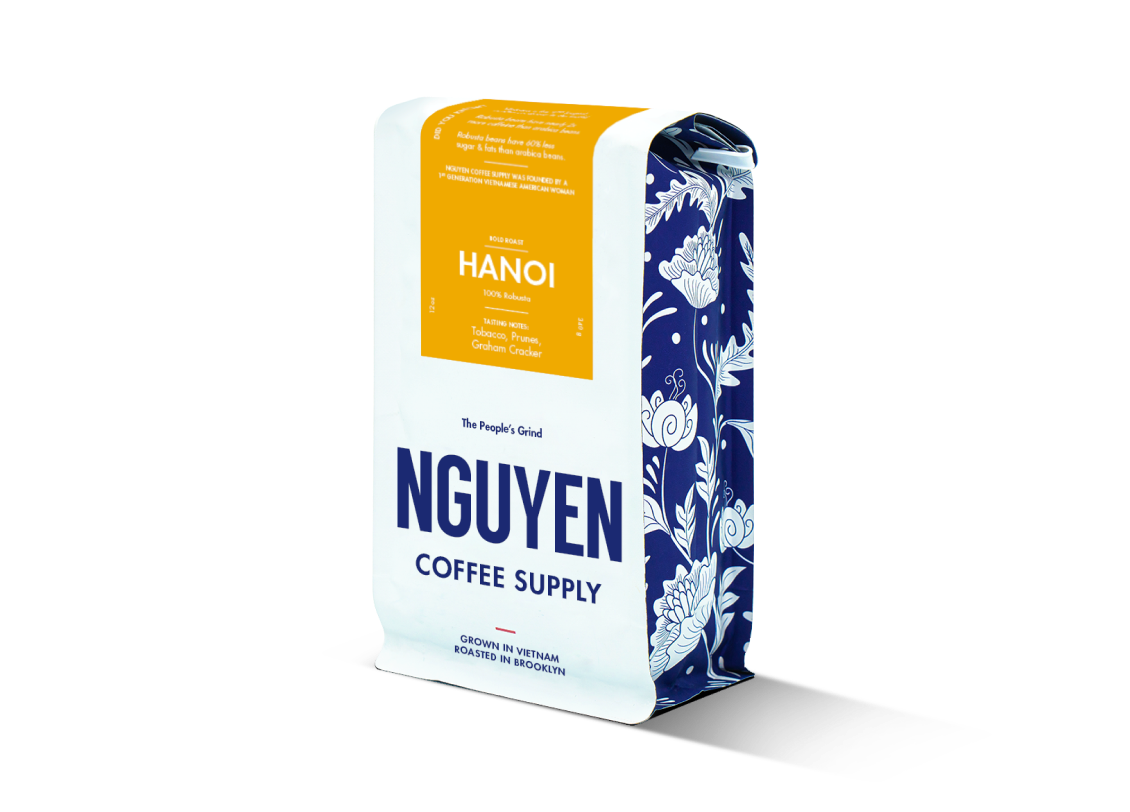 Hanoi (100% Robusta)
Dark

Tobacco, Prunes, Graham Cracker

Espresso, Phin Filter, Pour Over, Drip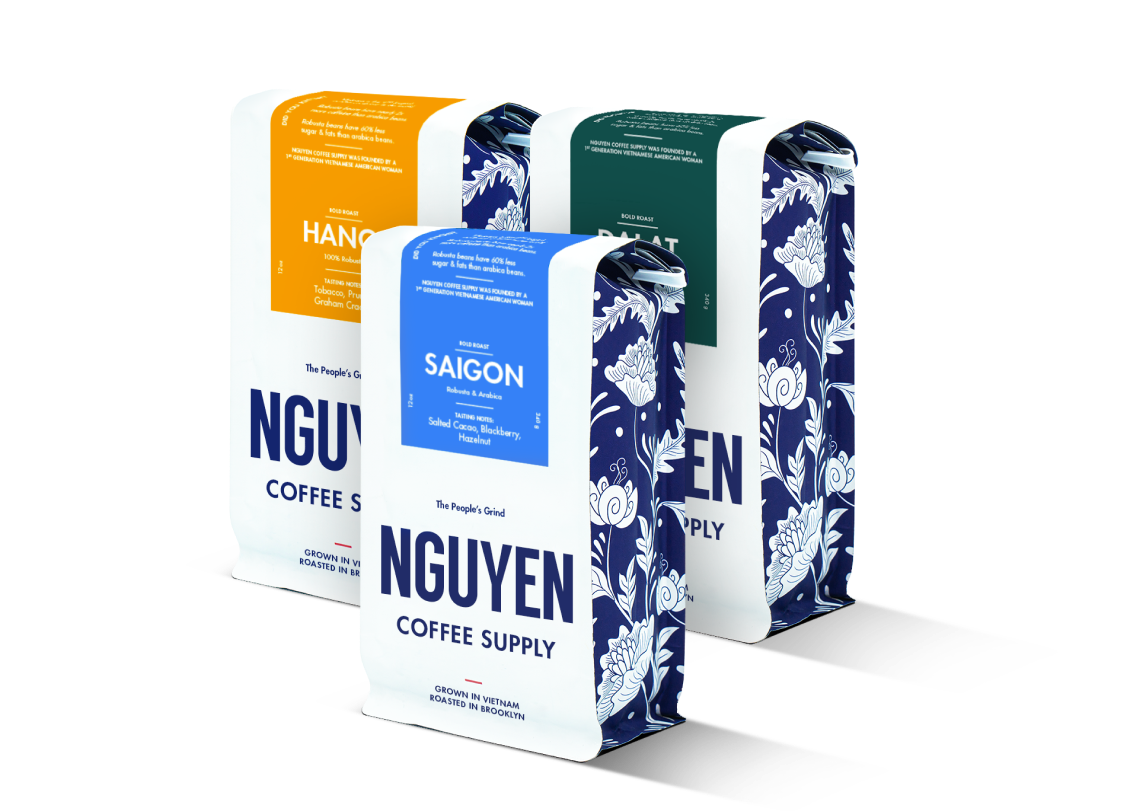 Dark Roast Coffee Trio
For our dark roast coffee lovers -- try the full range of Vietnamese arabica & robusta coffees uniquely roasted for a bold profile. This trio i...