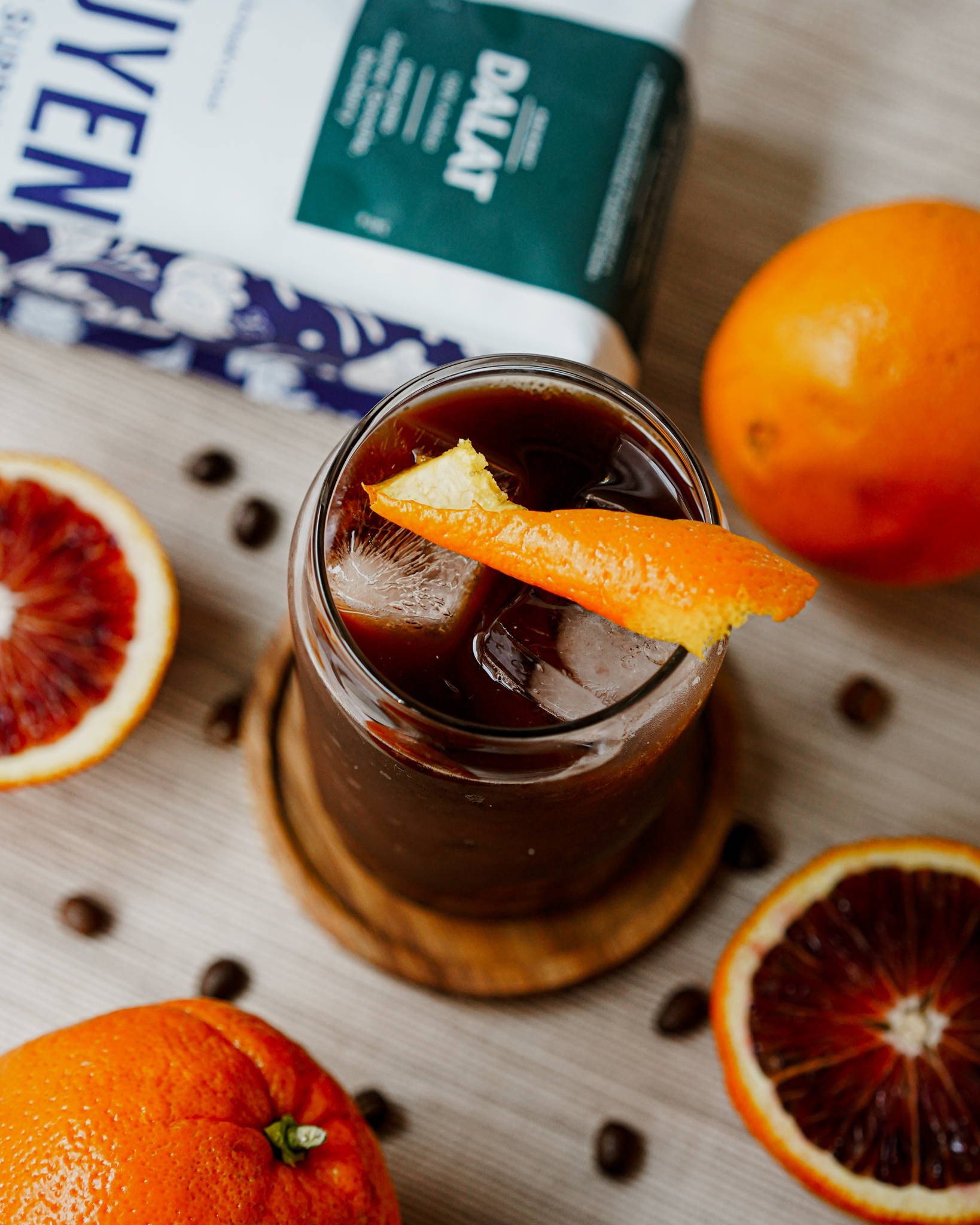 Rich and sweet with a burst of citrus, this chocolate orange cold brew is a special treat!
Using our Dalat Dark Roast, this cold brew is strong and full of natural sweetness that's complemented by velvety chocolate syrup and cut with a light, acidic blast from the blood orange juice. The result is a rich, creamy, and citrusy cold brew - perfect for when you're looking to treat yourself!
(Note: Feel free to substitute regular orange juice or even grapefruit juice, if you can't find blood orange juice!)
INGREDIENTS
1oz dark chocolate syrup
¾ cup cold brew
¼ cup blood orange juice
ice
INSTRUCTIONS
Add the ice and chocolate syrup to a glass.
Pour in the cold brew.
Top with blood orange juice.
Serve and enjoy!
MAKE THIS RECIPE AT HOME: