Apple Pie Latte
What you'll need
1 cup dark brown sugar
1 cup water
Peel of 1 whole granny smith apple
2 cinnamon sticks
2-4 oz milk of choice
For Apple Pie Syrup read the 1-3 steps
For the Apple Pie Latte read 4-8 steps
1
Bring dark brown sugar, water, cinnamon sticks, and apple peel to a boil.
2
Lower heat to medium and reduce liquid by half (this makes about 8 servings).
3
Let the syrup cool before using.
5
Add 0.5 oz (or to taste) of syrup to a glass.
7
Add ice and top off with milk.
8
Dust with cinnamon for garnish.
Shop Our Products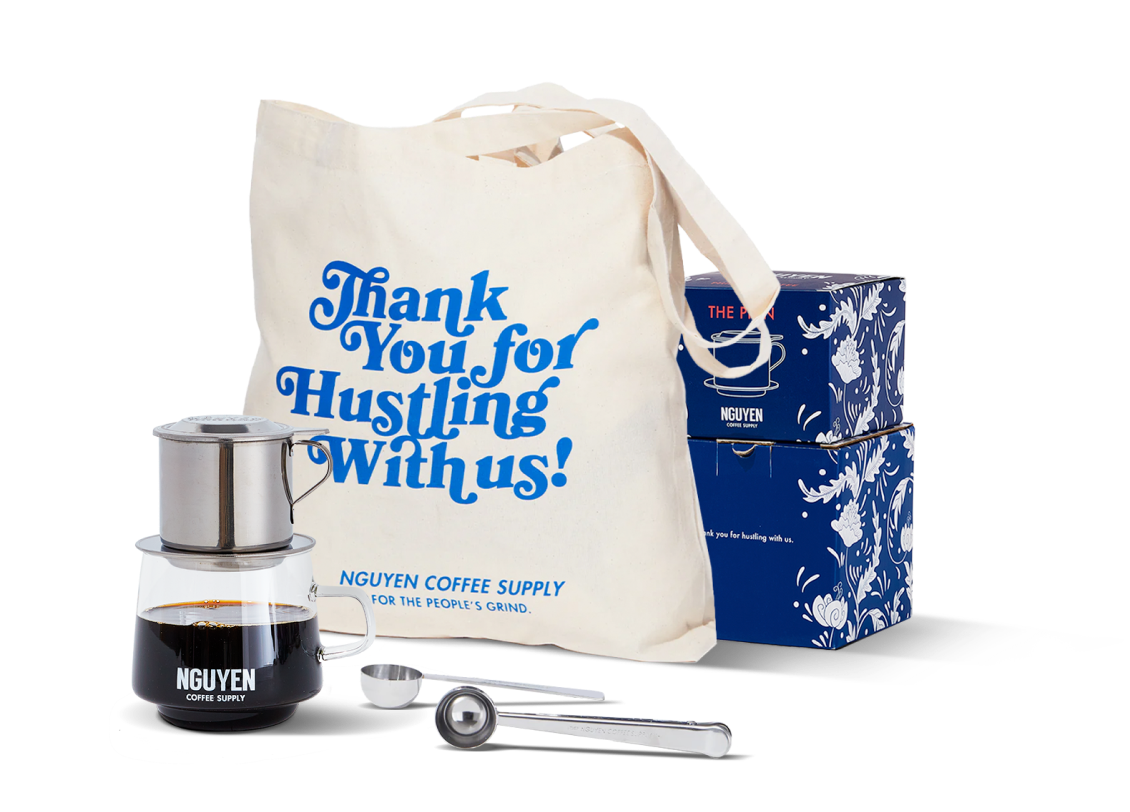 Vietnamese Coffee Starter Kit
Bring the Vietnamese coffee phin drip experience home. The Vietnamese Coffee Starter Kit comes with: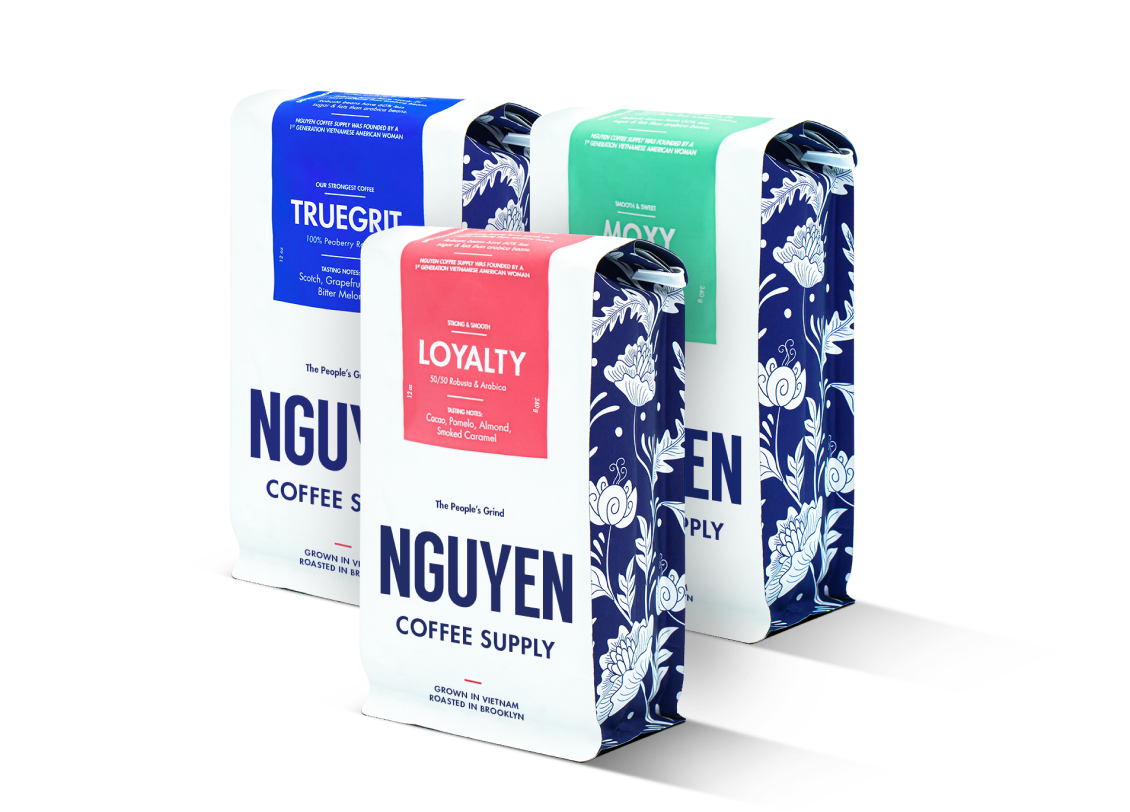 The Original Vietnamese Coffee Trio
Can't decide? Get all three! Moxy (100% Arabica) 12 oz bag Sweet and smooth. Our brightest coffee.  Truegrit (100% Peaberry Robusta) 12 oz bag O...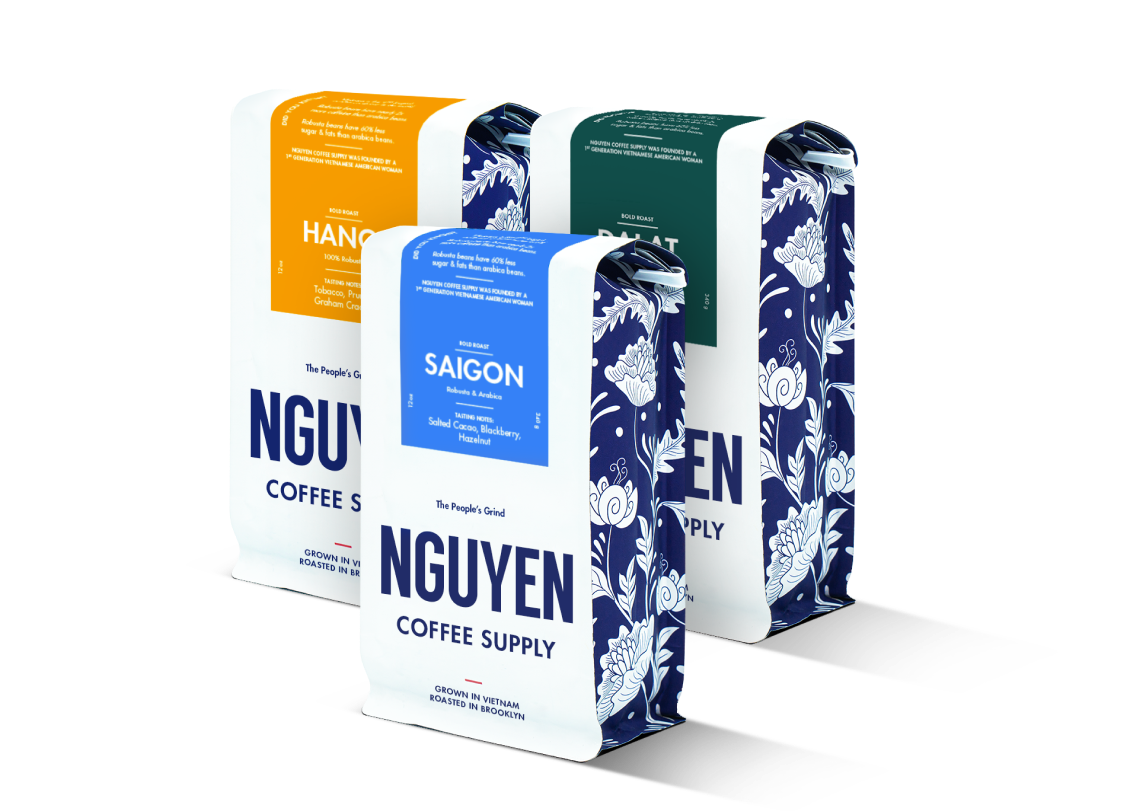 Dark Roast Coffee Trio
For our dark roast coffee lovers -- try the full range of Vietnamese arabica & robusta coffees uniquely roasted for a bold profile. This trio i...