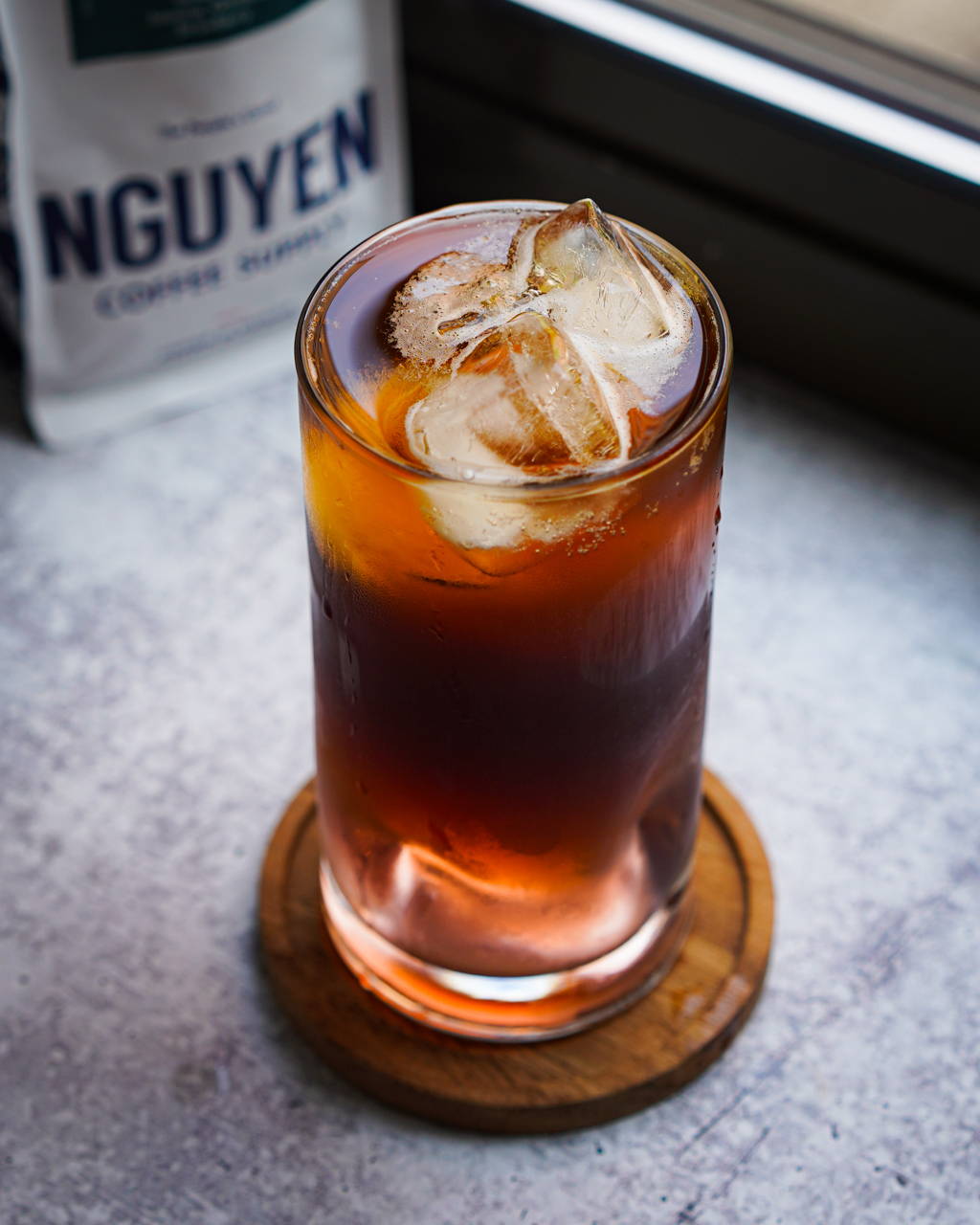 On the ~sweatier~ summer days when we're looking to hydrate AND caffeinate, this is the cold brew we're turning to. The ingredients are so simple, but make for the perfect energizing combo on the days that we want to swap out our routine of classic cold brew over ice.
With a base of hydrating coconut water, cold brew for kick, and sparkling water for that added fizz, this sparkling coconut cold brew is perfect for when you're looking for a refreshing, bubbly drink with an extra boost of caffeine!
INGREDIENTS
ice
6 oz coconut water
2 oz cold brew coffee
2 oz sparkling water
squeeze of lime (optional)
INSTRUCTIONS
To a glass, first add the ice.
Add coconut water.
Add cold brew coffee.
Top with sparkling water and a squeeze of lime.
Stir and enjoy!
MAKE THIS RECIPE AT HOME: