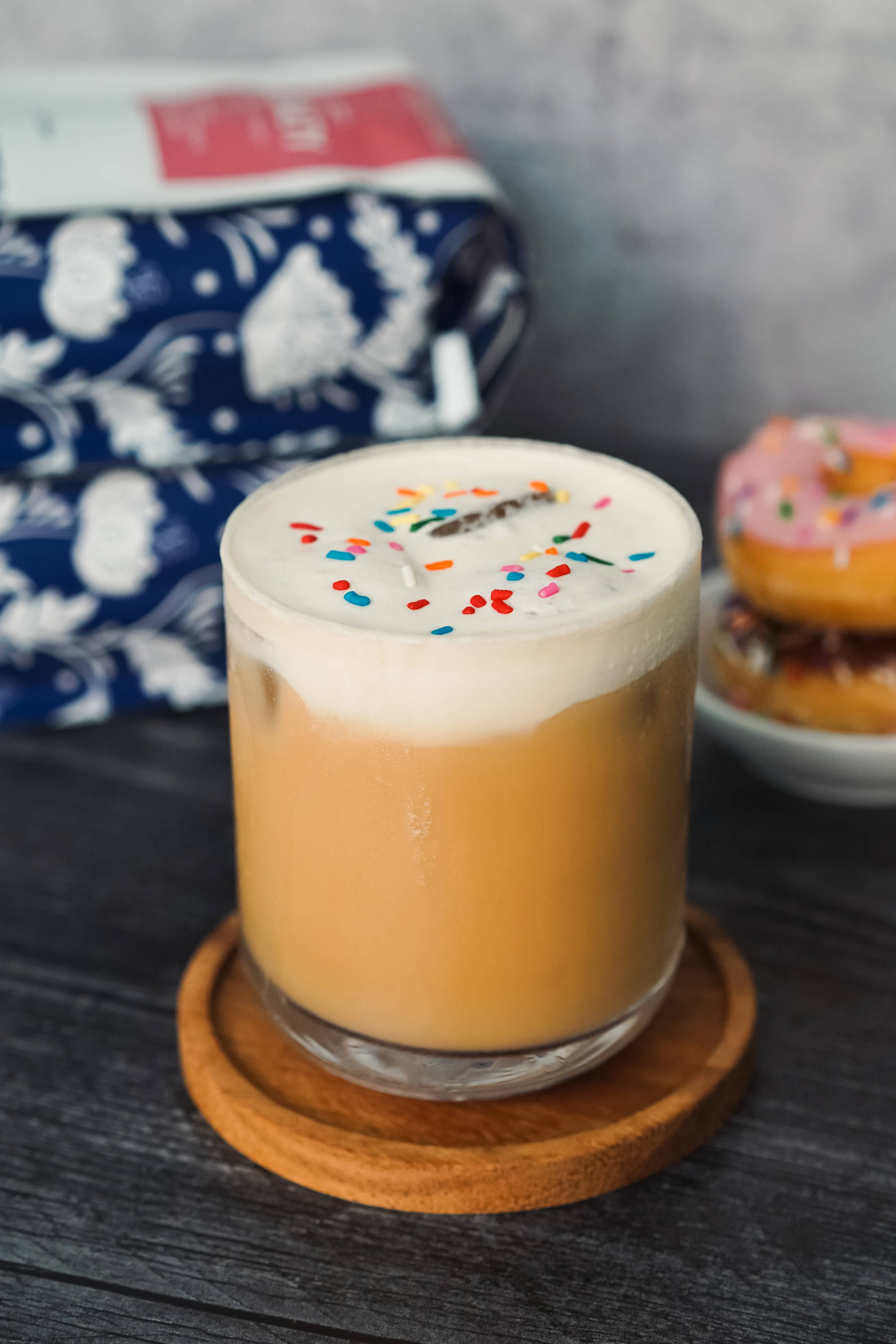 Step aside cereal milk - it's donut milk time!
In celebration of National Donut Day (June 3rd), we're turning one of our favorite breakfast treats into a sweet you can drink!
For this recipe, we're using a classic glazed donut, but feel free to personalize with your donut of choice.
INGREDIENTS
4 oz phin brewed coffee
1 plain glazed donut
5 oz milk of choice
Ice
Optional:

1 tsp of sugar
1 oz heavy cream
Sprinkles
INSTRUCTIONS
Brew coffee and let cool completely.
In a jar, combine your donut and milk of choice. Let steep for 30 minutes at room temperature or for two hours in the fridge.
Using a fine-mesh sieve or cheesecloth, strain the milk from the donut.
Froth the milk. Optional - you can add in a teaspoon of sugar and a touch of heavy cream at this point to make your milk sweeter and creamier.
To a fresh glass, add the ice, coffee, and then top with the donut milk.
Garnish with sprinkles and enjoy!
MAKE THIS RECIPE AT HOME: