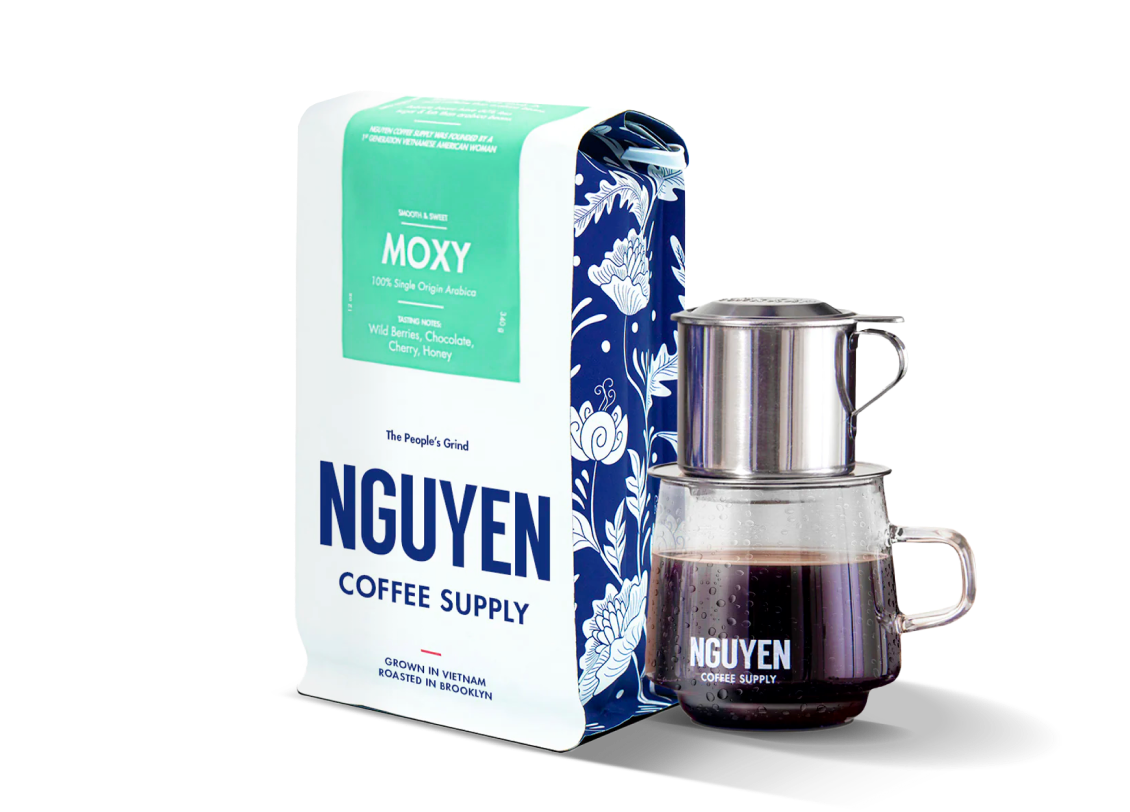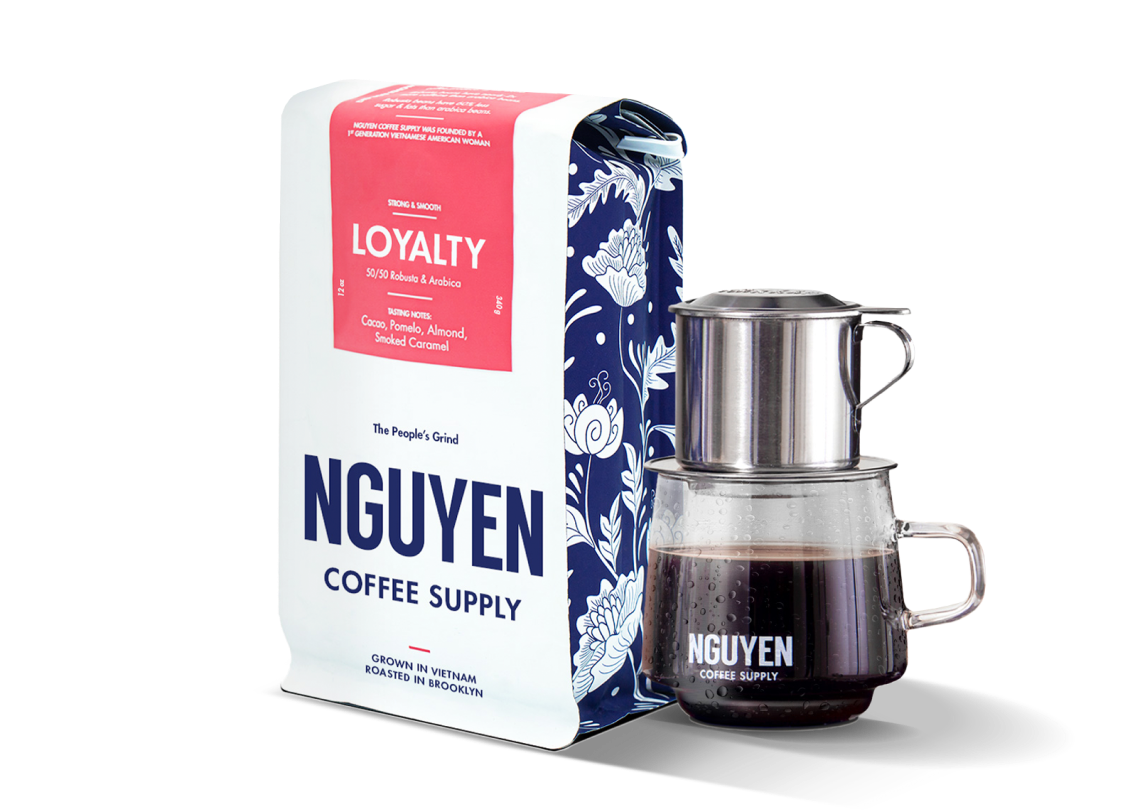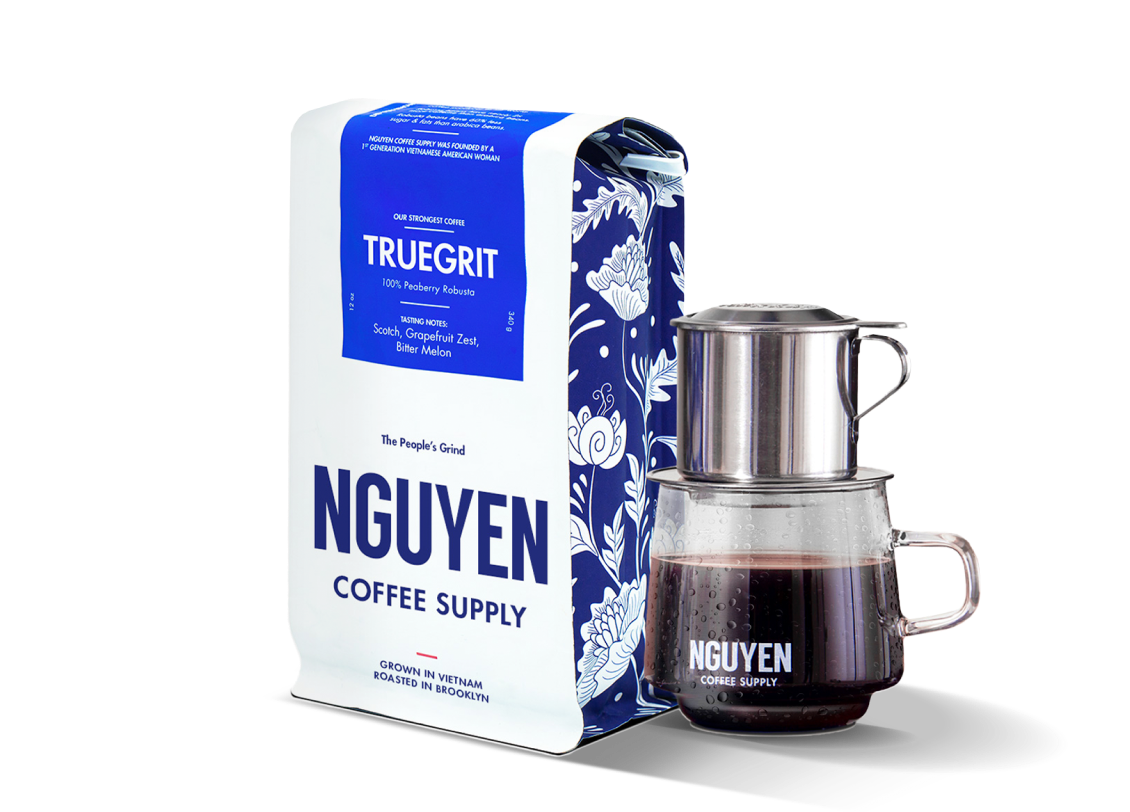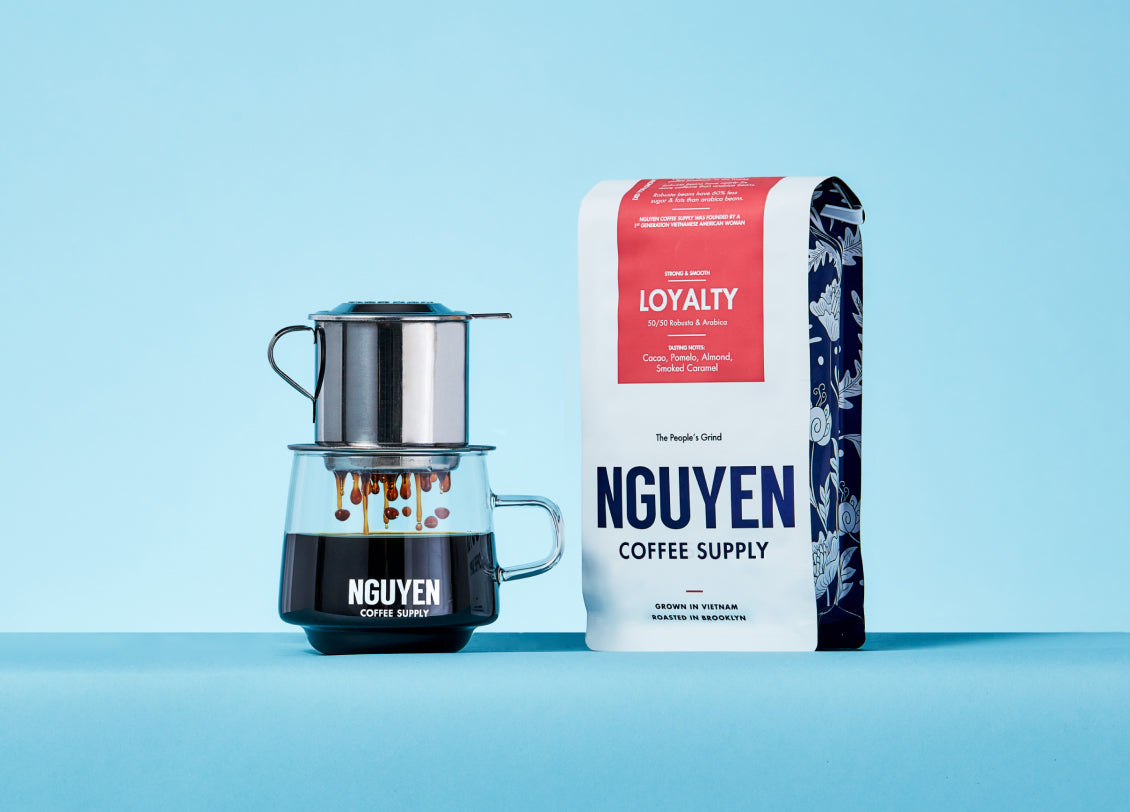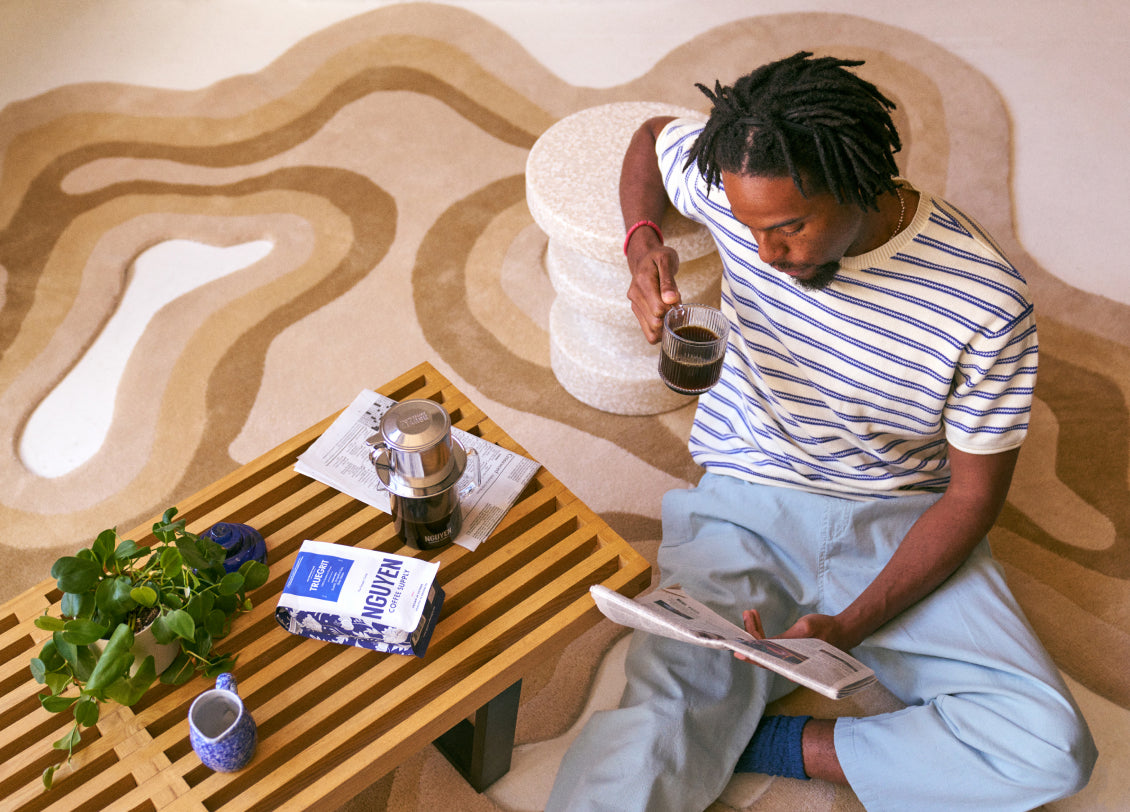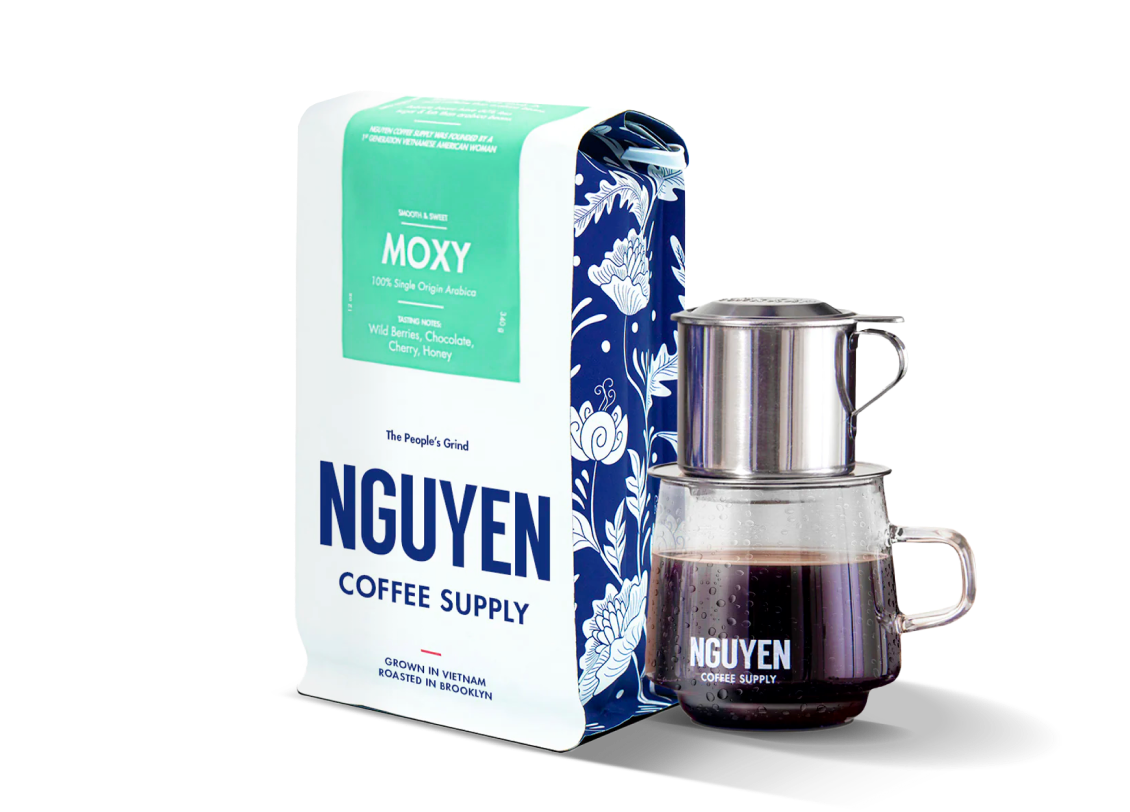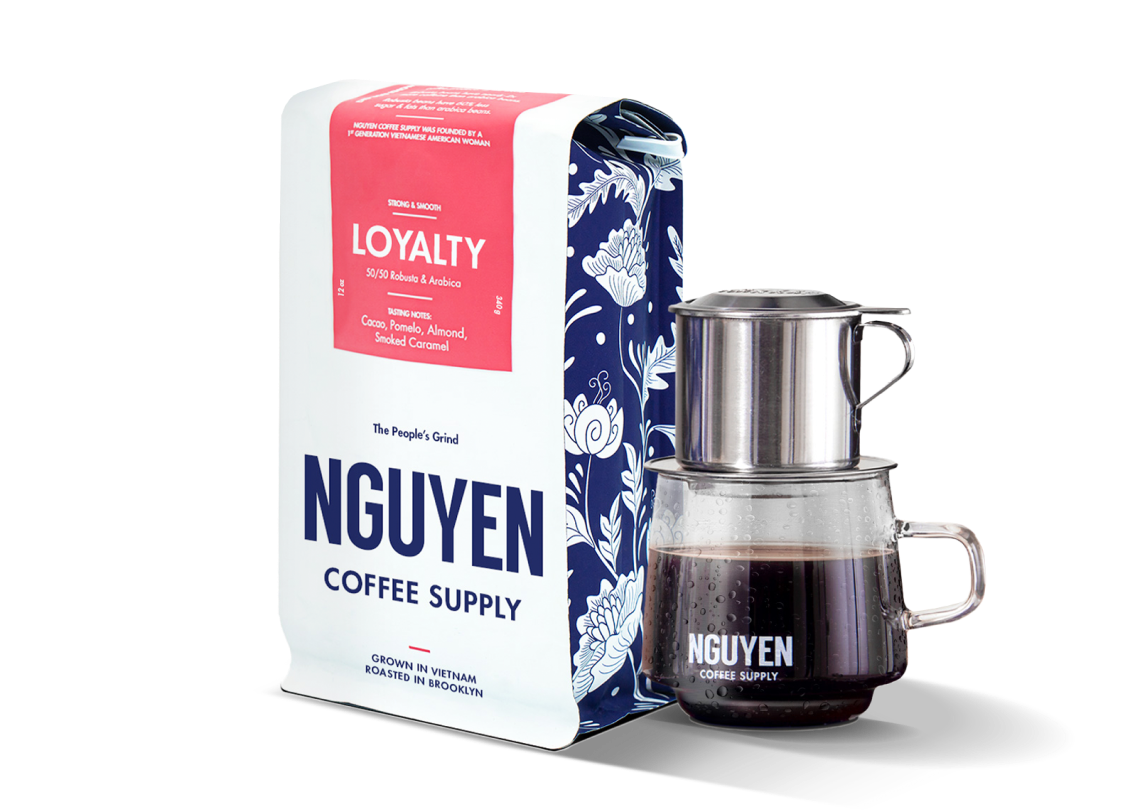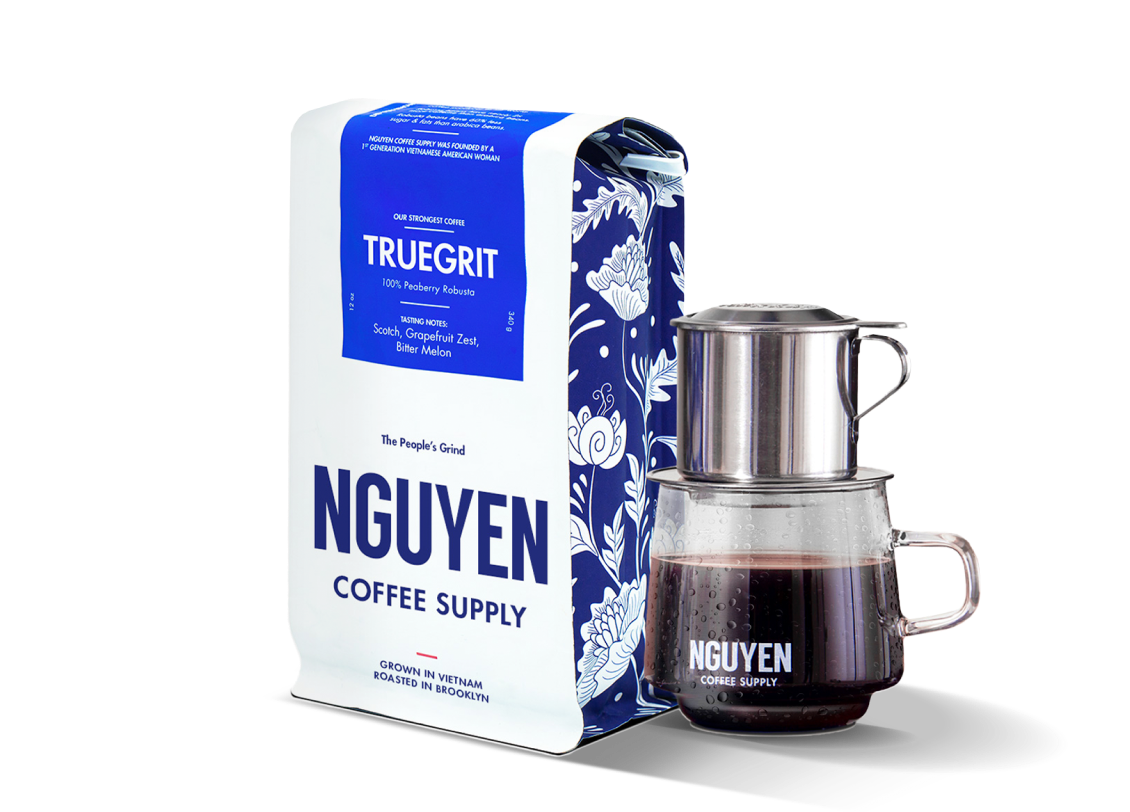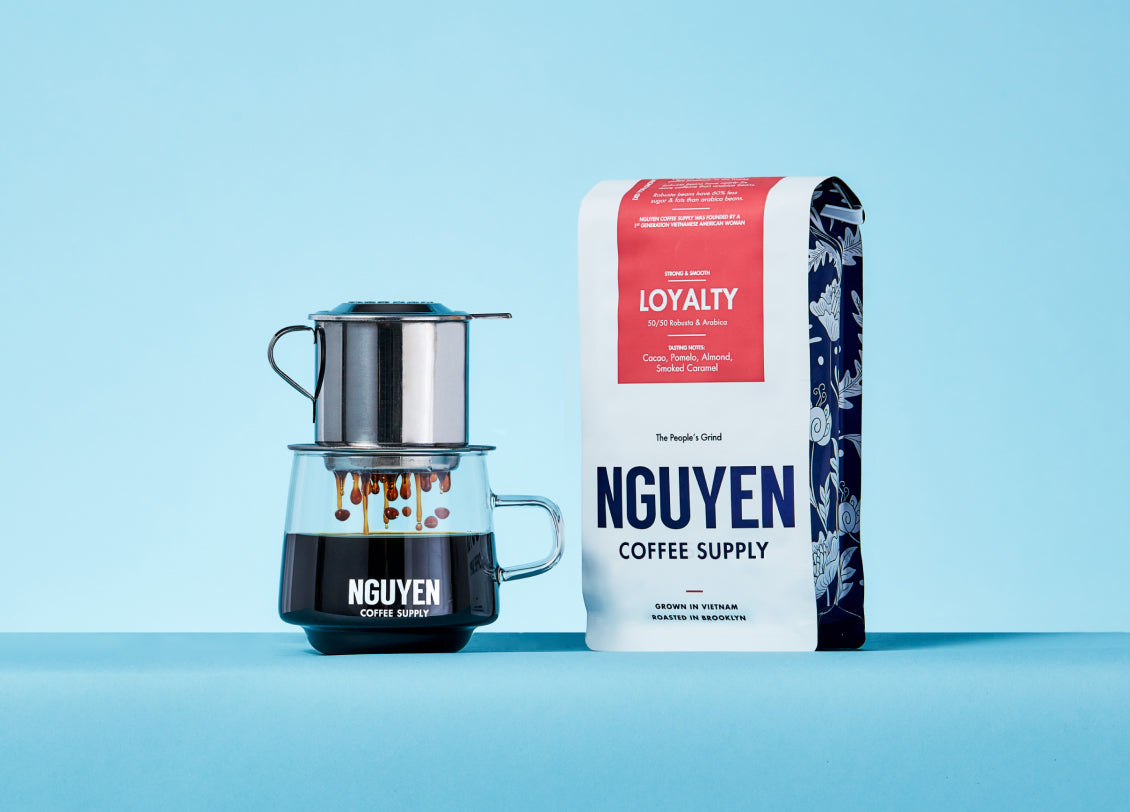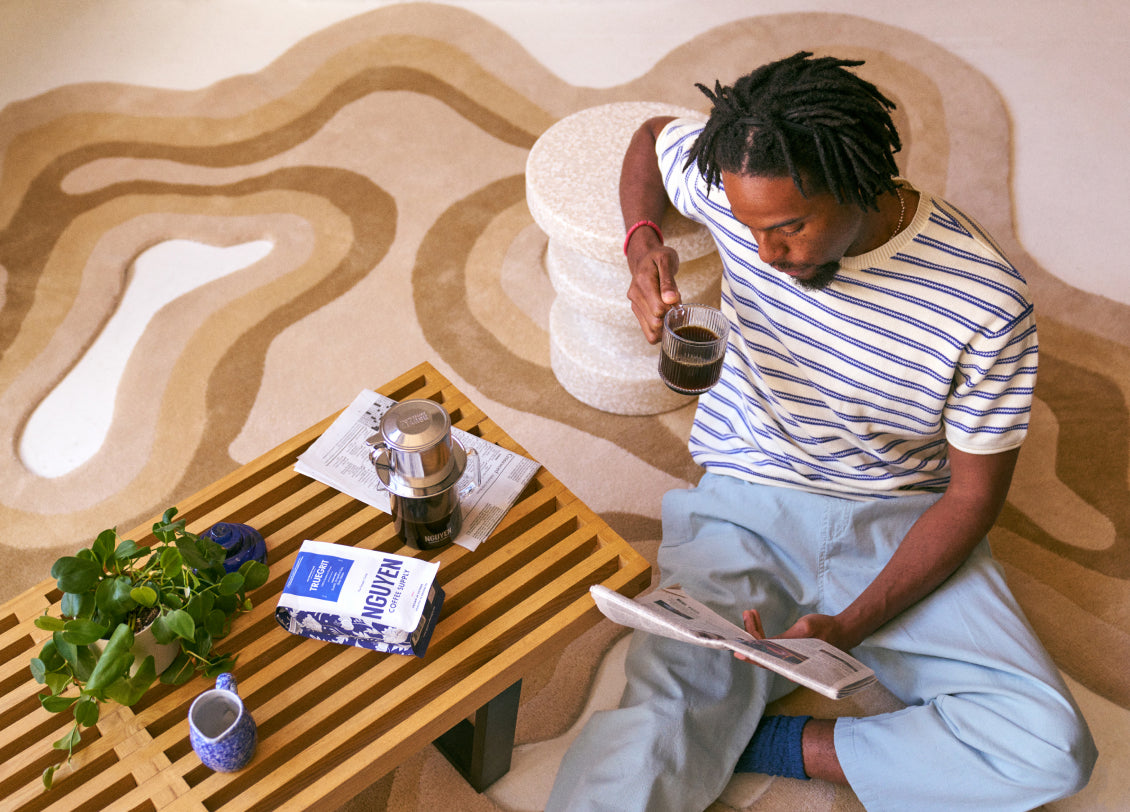 4.87 based on 1077 reviews
The Original Phin Kit (Filter + Coffee)
This Vietnamese coffee starter kit comes with 1 bag of coffee and 1 Phin Filter. GLASS NOT INCLUDED.
Invest in something that will improve your daily ritual. It's a game changer. You'll thank us later. 
Note: Our ground coffee size is fine, dialed in for our phin filters.
Read more Read less
Sustainable
Stainless steel
4 oz chamber
3.25 inch plate diameter
Great for traveling
Perfect cup of Phin Drip coffee in 5 minutes
Sorry, this ithem is currently sold out.
Complete your coffee routine: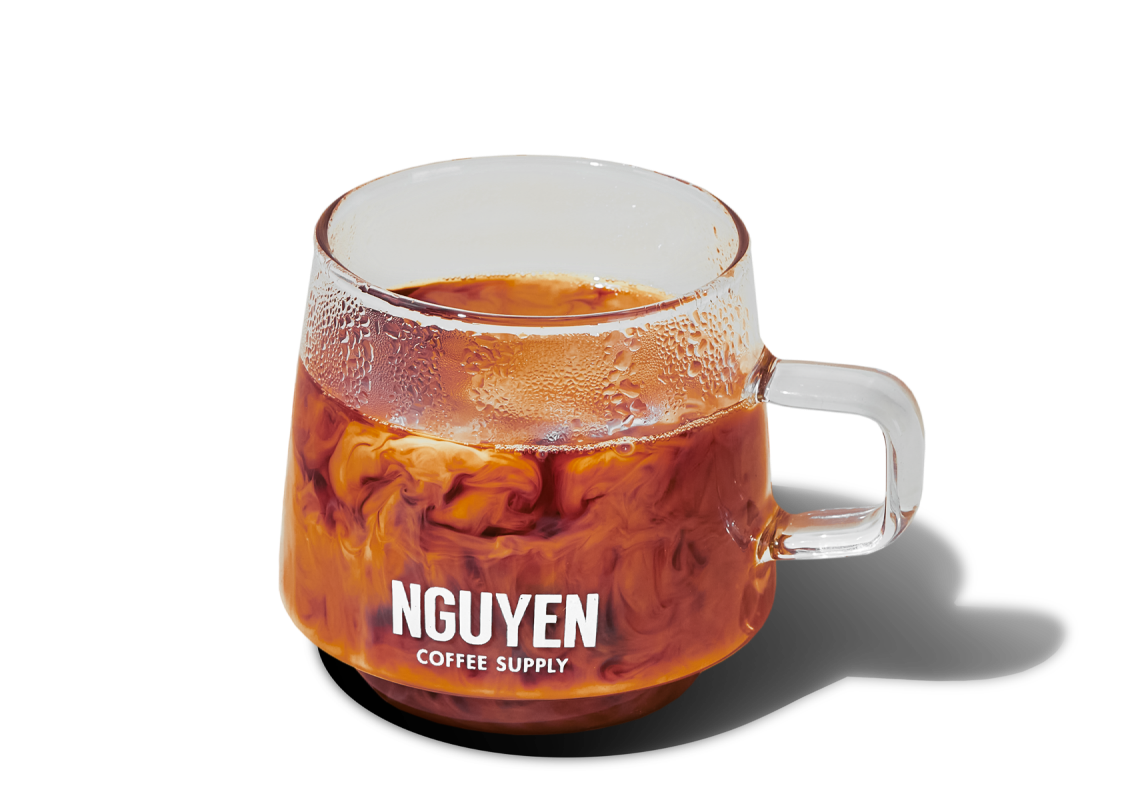 Stackable Glass Mug
Taste of Vietnam at your home.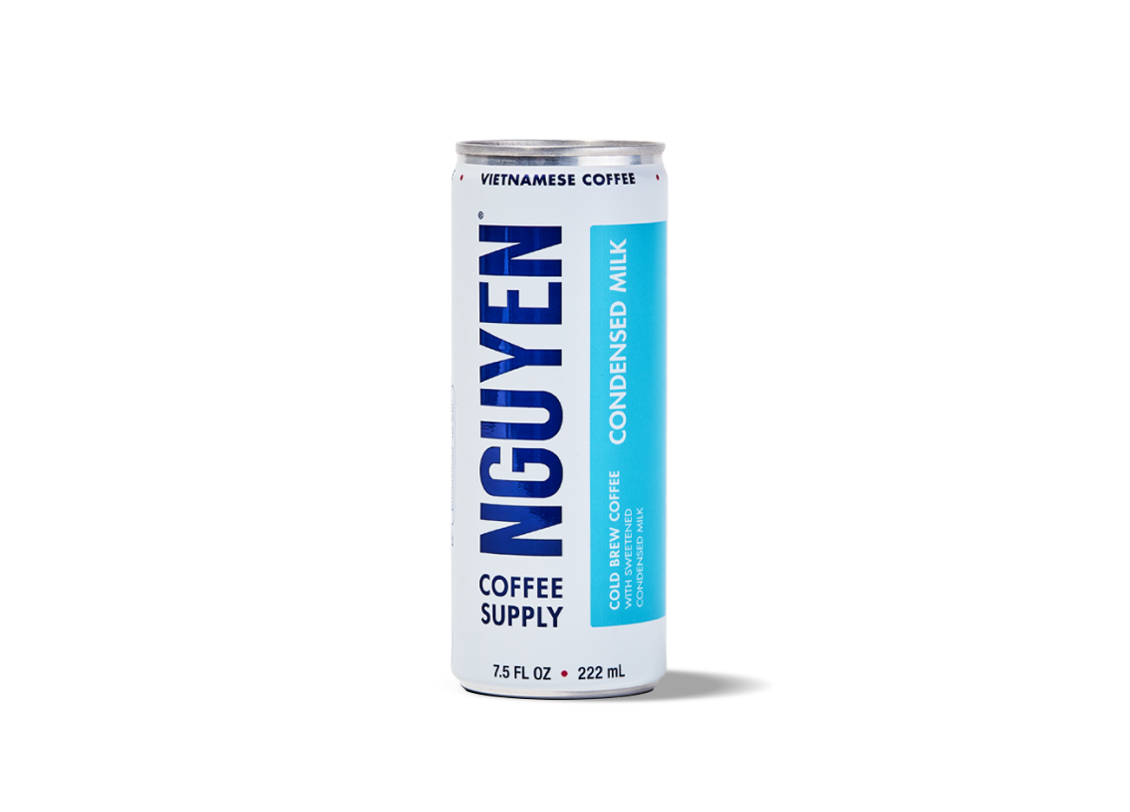 Cold Brew: Condensed Milk
Taste of Vietnam at your home.
I LOVE MY PHIN FILTER
I always get filter coffee when traveling in India so when I saw this I had to get one. It's great to travel with and makes a nice strong cup, I got one for my office too. Nice that there's no paper filter or waste!
Sustainable
Delicious
Easy to use
TRY OUR PHIN FILTER FOR A PERFECT VIETNAMESE BREW...
OR DO IT YOUR WAY
Improve your daily coffee ritual with a bold and delicious slow-drip coffee. It's a game changer. You'll thank us later.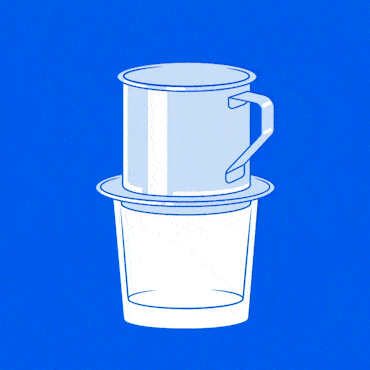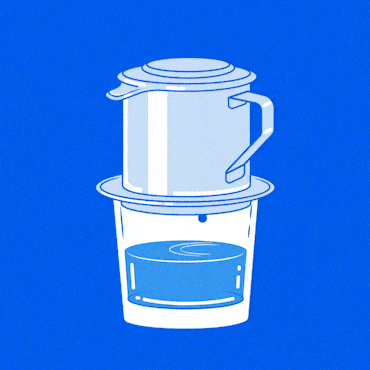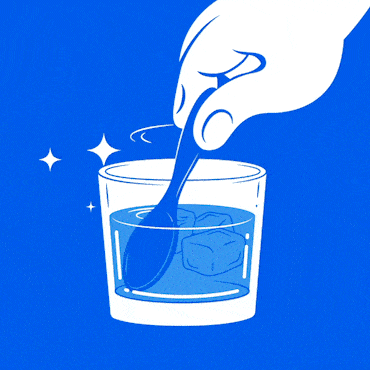 Profile based on extraction
Can add ice for iced coffee
Travel friendly, no shattering

Light and bright, or bitter
maybe
maybe
Join 150,000+ customers making more sustainable coffee at home
4.87 based on 1077 reviews
Absolutely delicious
Up until now I've only ever had instant Vietnamese coffee and I loved it's deep intensity. I had always heard such terrible things about robusta, but once I found out that it was what made Vietnamese coffee so delicious, I was excited to try it fresh. It did not disappoint! I ordered True Grit whole bean with the Phin kit and it was amazing. It was also easy to learn how to brew it correctly from their YouTube videos.
Phin
I have tried this item twice , so my review is actually incomplete. My first attempt was meh, not bad but it took too long for the process. On the second try I reduced the amount of coffee and water using it more as an espresso style than full cup of coffee. My results were better but still not the "world changing coffee" I had come to expect from the ads. The coffee was good, smooth and had a nice flavor, but in comparison, my Nespresso Melozio was better. I am not giving up on the Phin, I just think I need more time with it.
Since I've gotten have only made one coffee
No complaints works as it supposed to. Would like to see instructions with grams rather than teaspoon in ounces since I'm a coffee nerd%2C but I can convert it.
The Original Phin Kit (Filter + Coffee)
The Original Phin Kit (Filter + Coffee)
Why won't my coffee drip?
How do I keep my phin filter clean?
Can I order replacement parts for my phin filter?
At this time, unfortunately, we do not sell replacement parts for the phin filter. Please contact hello@nguyencoffeesupply.com for further information and assistance.
How is the phin filter different from pour over?
Phin filter brewed coffee is more concentrated due to the water to coffee ratio. Additionally, phin filters don't require a paper filter, so the extraction process and final cup differ from pour over.

Watch our video explaining the phin filter here.
Why are your phins more expensive?
Our pricing is derived from a variety of factors such as fair labor wages, costs of materials, and production. Our producers are a small, woman-owned team in Vietnam who make our phin filters in batches. Phins at supermarkets may have been mass produced in factories without any information provided on origin or sourcing. We're striving to be as transparent and ethical as possible through every level of our business, and the prices are an effort to reflect that.
Why is my phin filter dripping too fast/too slow?
Factors including how you're grinding, what's your grind size is, and whether or not you have dialed in the grind size to the phin filter affect total brew time.

For Nguyen Coffee Supply phin filters, we recommend a fine grind size and a 2:1 ratio of water to coffee. For other phin filters, we recommend experimenting to dial in according to that specific filter.

For example, coffee that is too coarse will drip too fast. Using less than 2 tbsp of coffee in a 4 oz phin filter may result in a fast drip as well.
Never run out of Coffee
Cross coffee off your shopping list – subscribe to your favorite coffee and we'll deliver it regularly and with a discount.


Not sure which Nguyen coffee supply is for you?
First time here or still not sure what to taste next? Start with our Discovery Kit Subscription. Or take a quiz and find out which Nguyen Coffee Supply coffee makes the perfect brew for a happy you.