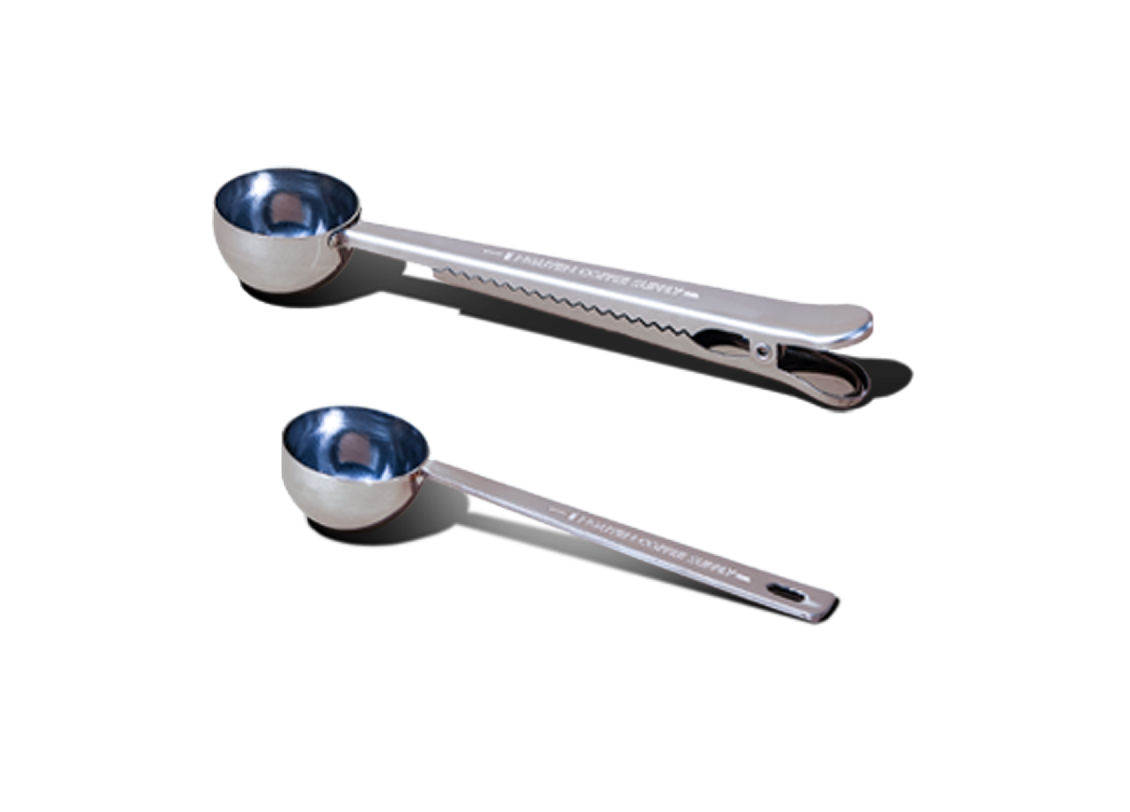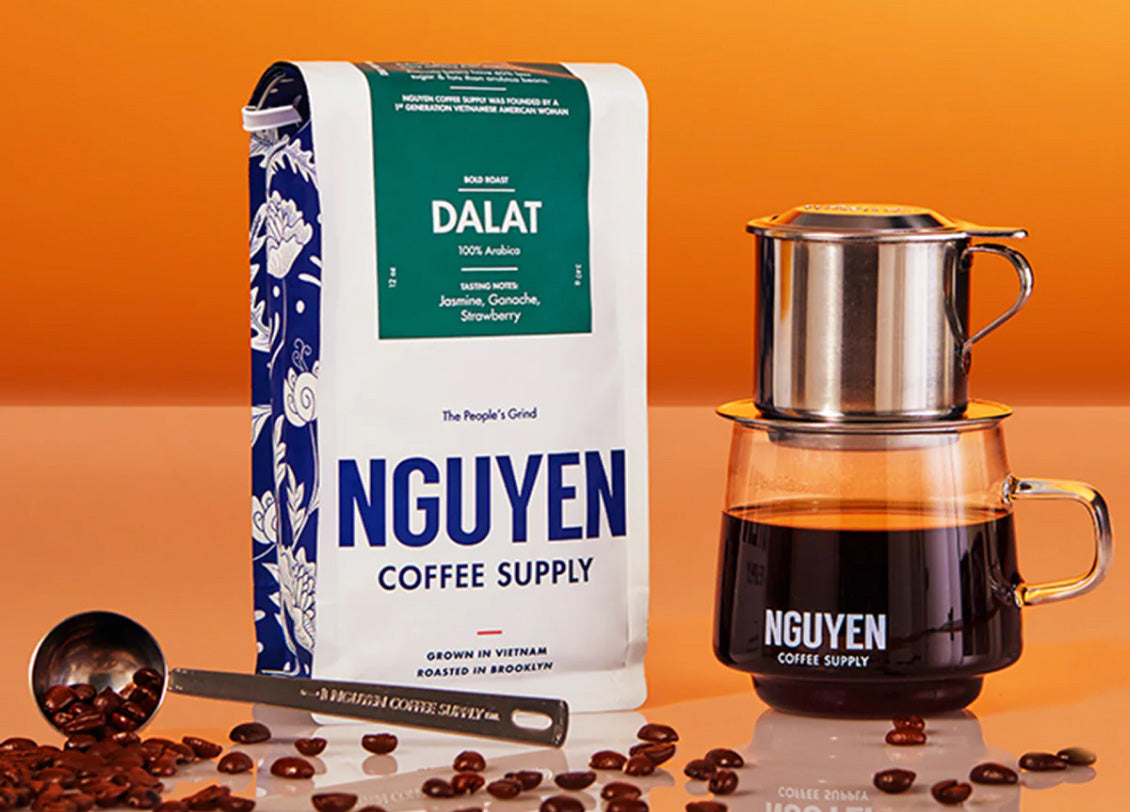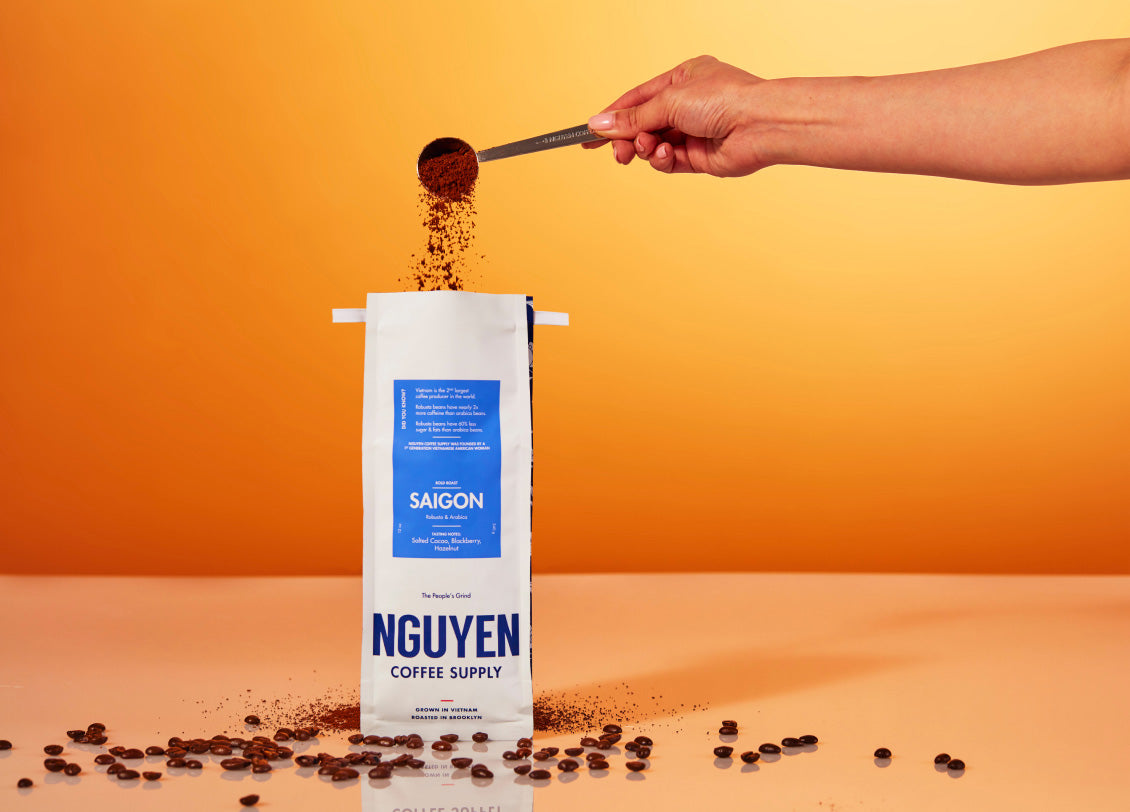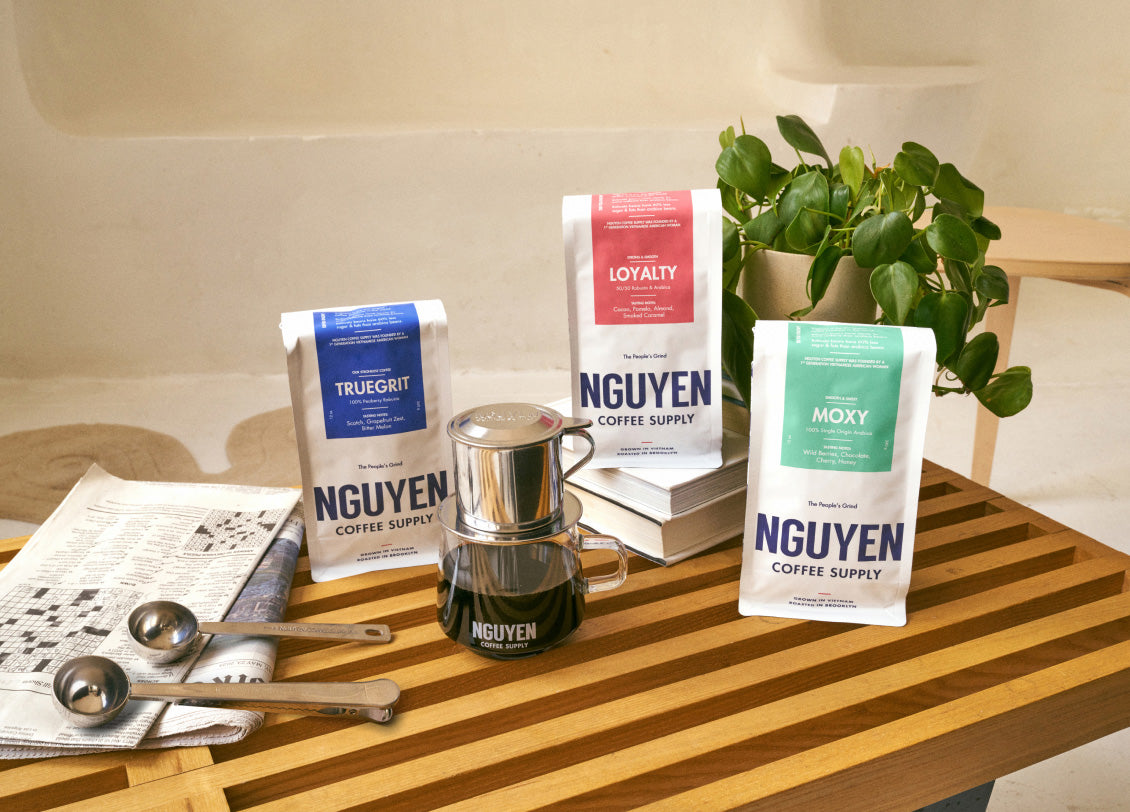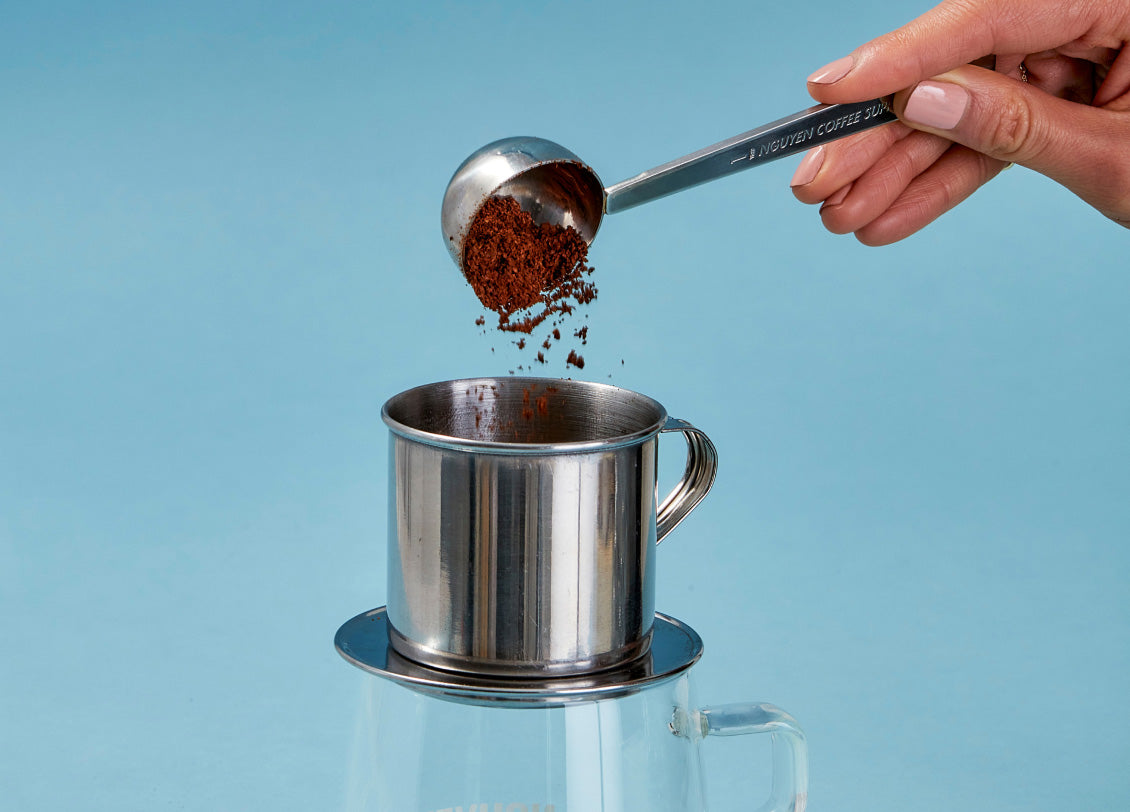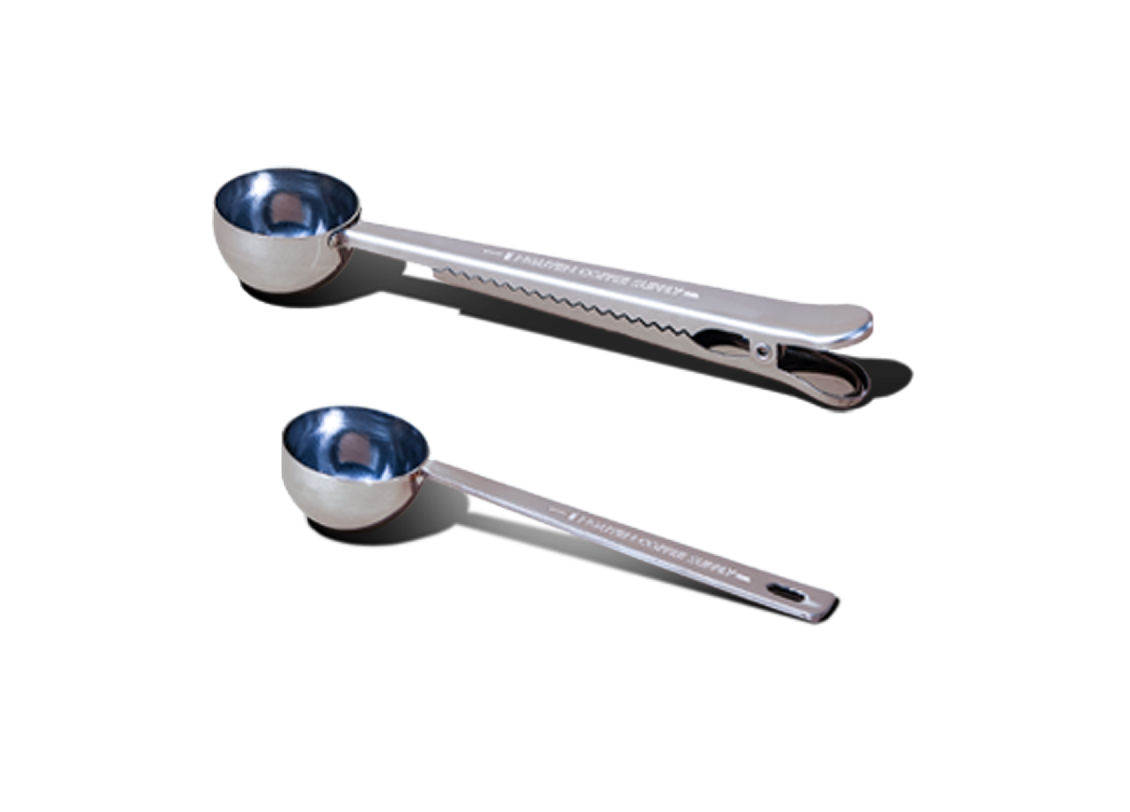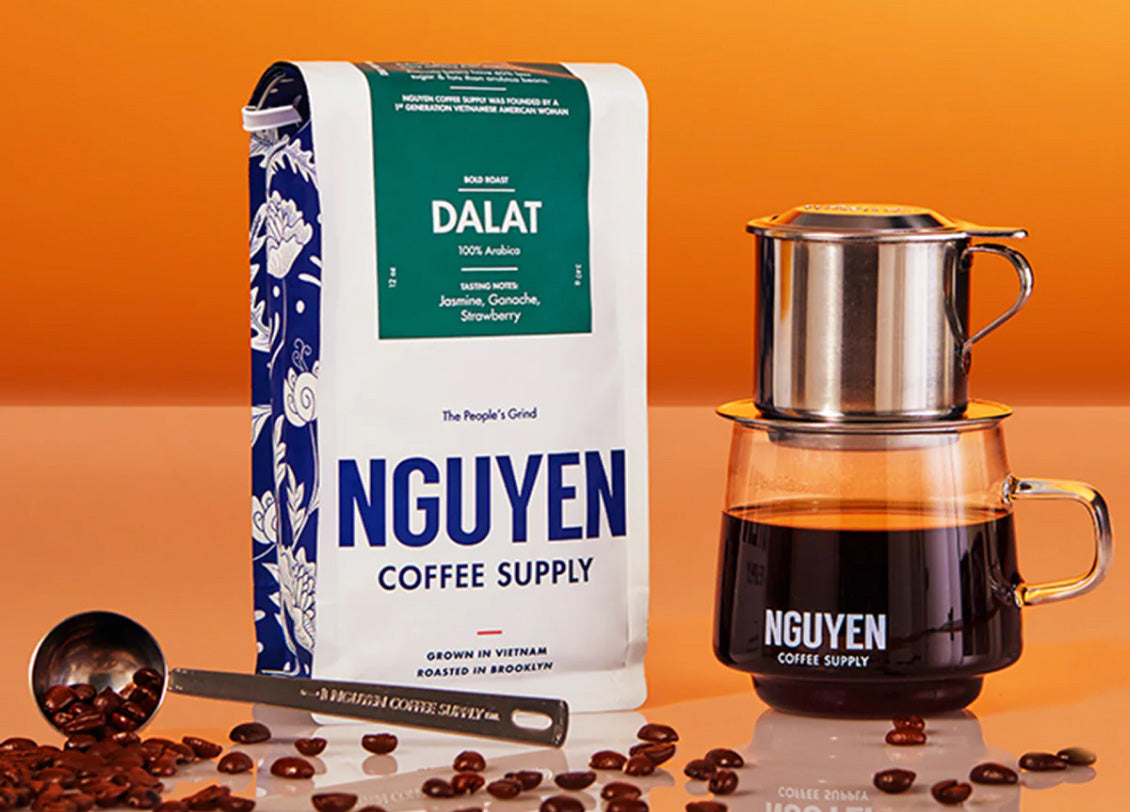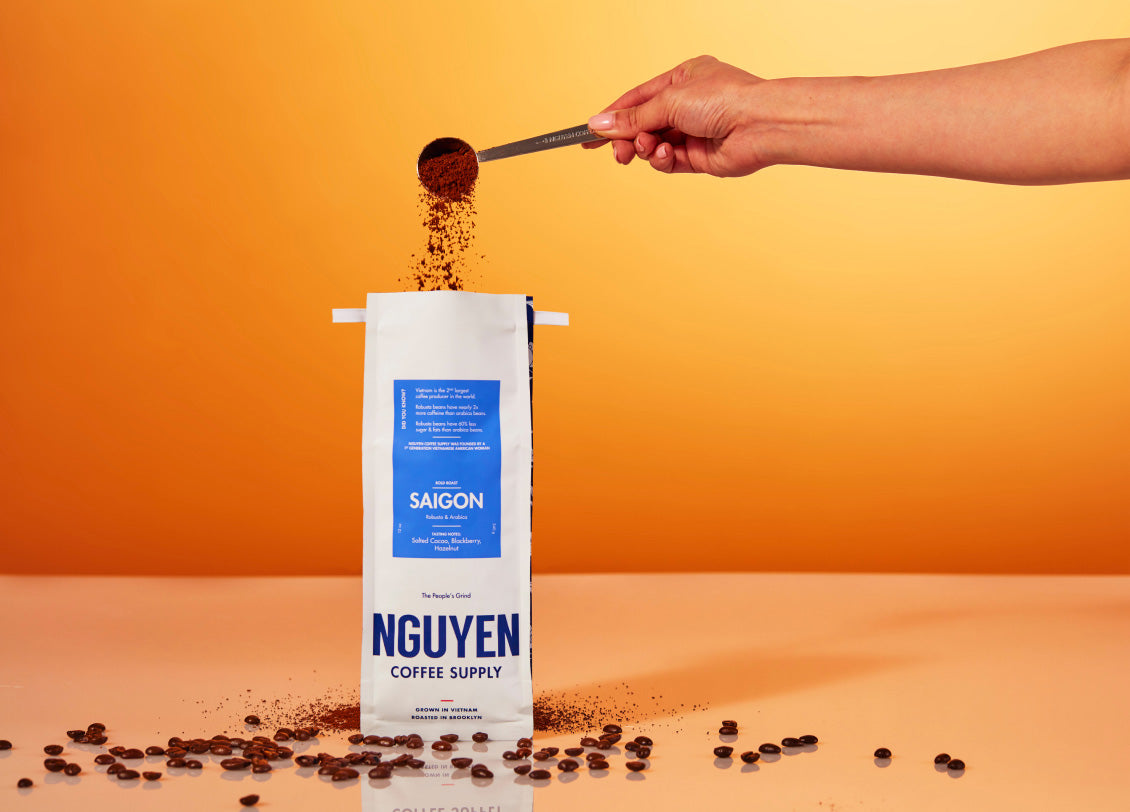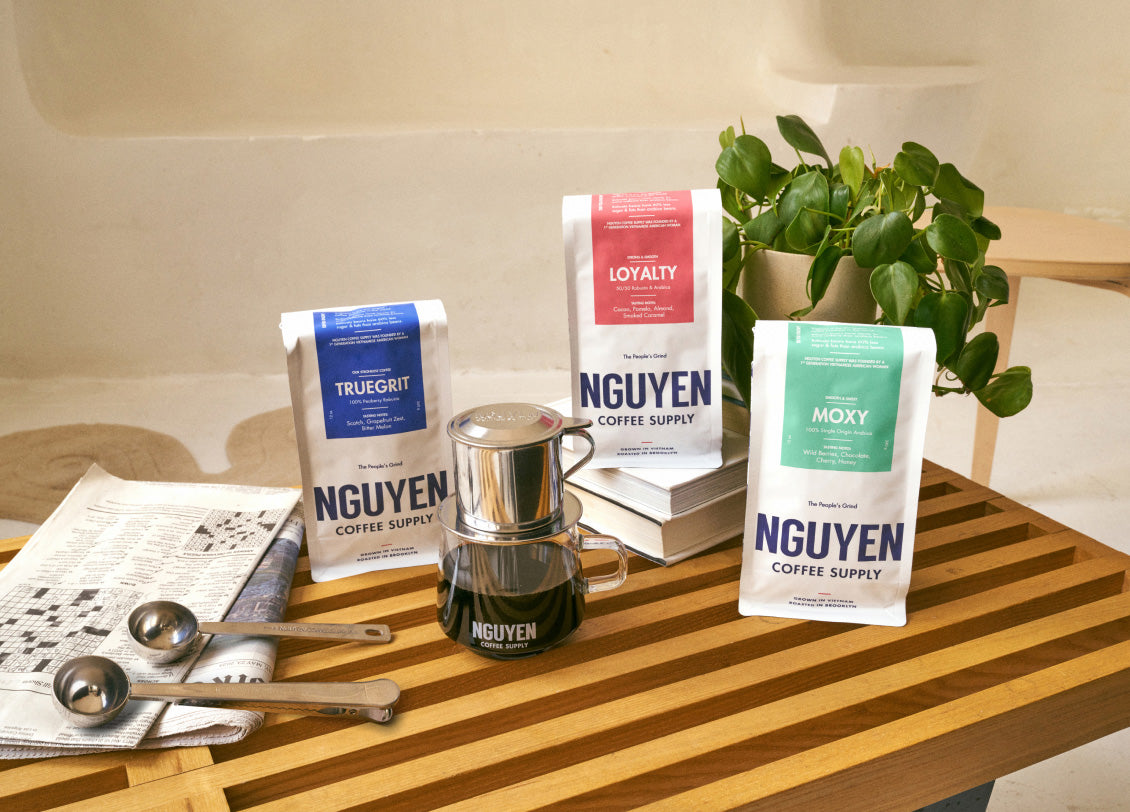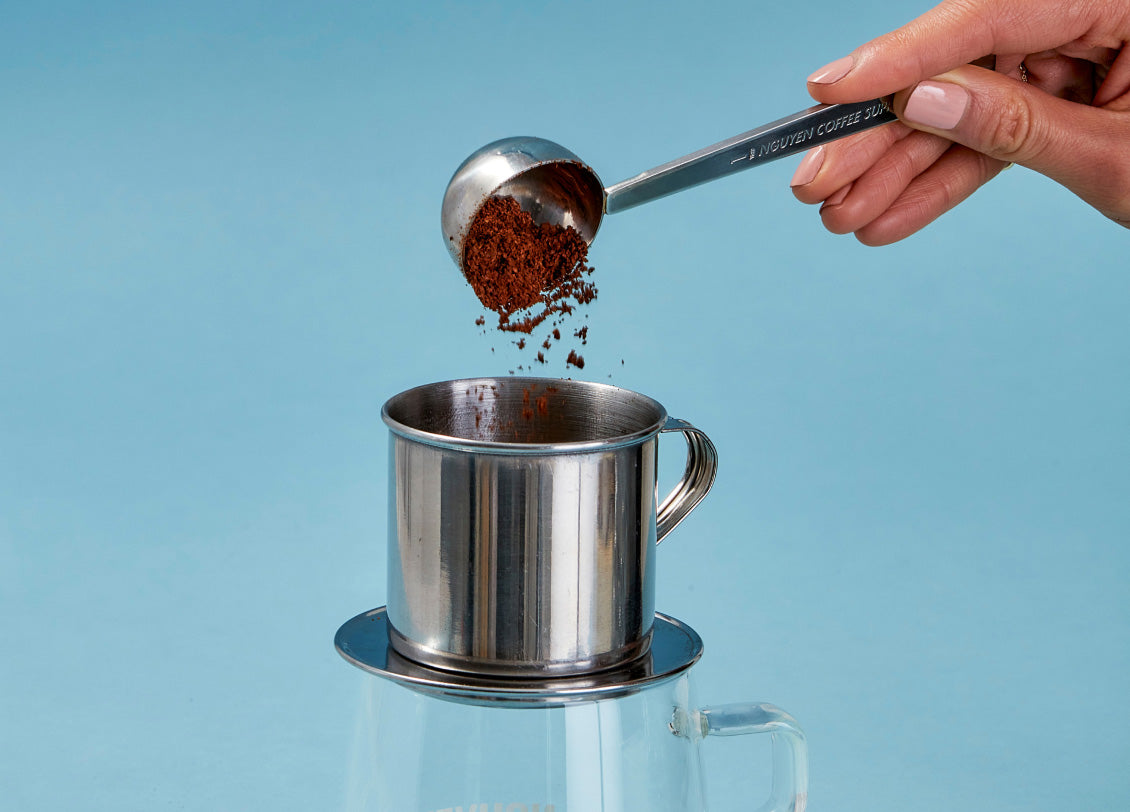 4.97 based on 34 reviews
Coffee Scoop Set
Keep your coffee fresh with the coffee scoop clip and the other coffee scoop with the rest of your kitchen tools for multi-purpose measuring.  This Coffee Scoop Set comes with:
Read more Read less
1 coffee scoop (1 tablespoon)
1 coffee scoop clip (1 tablespoon)
Stainless steel
Embossed with "Nguyen Coffee Supply"
Sorry, this ithem is currently sold out.
Complete your coffee routine: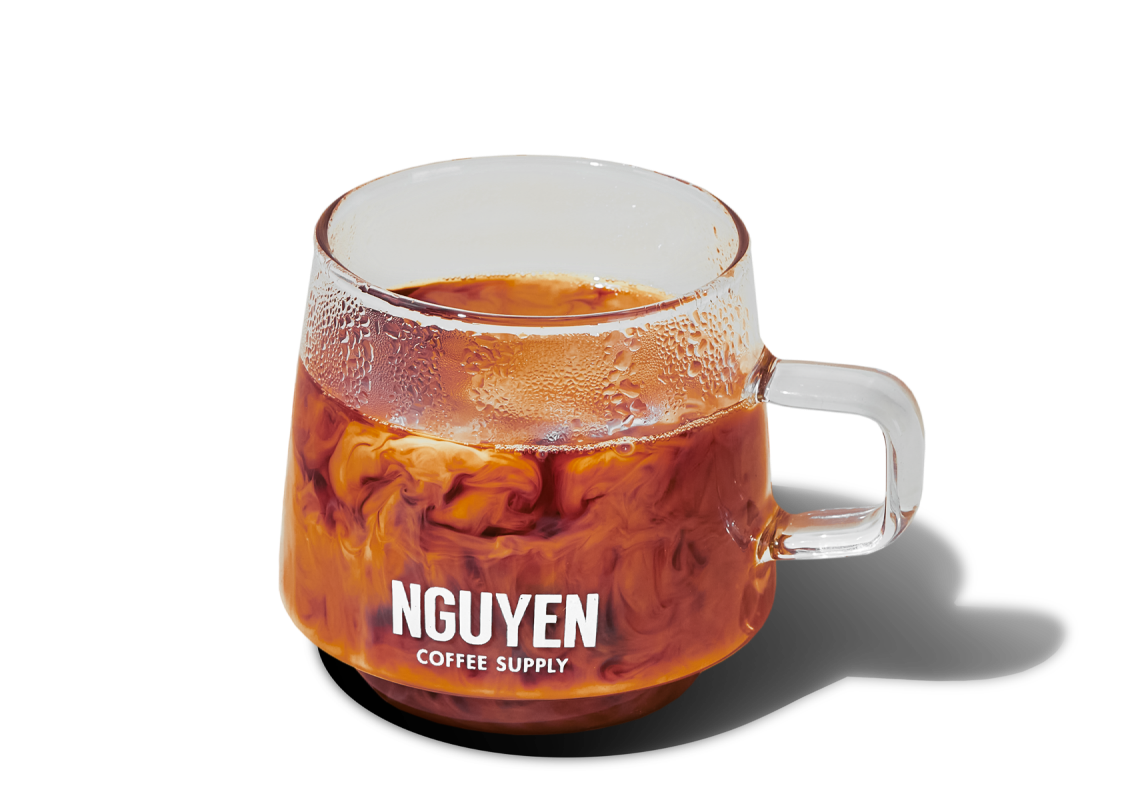 Stackable Glass Mug
Taste of Vietnam at your home.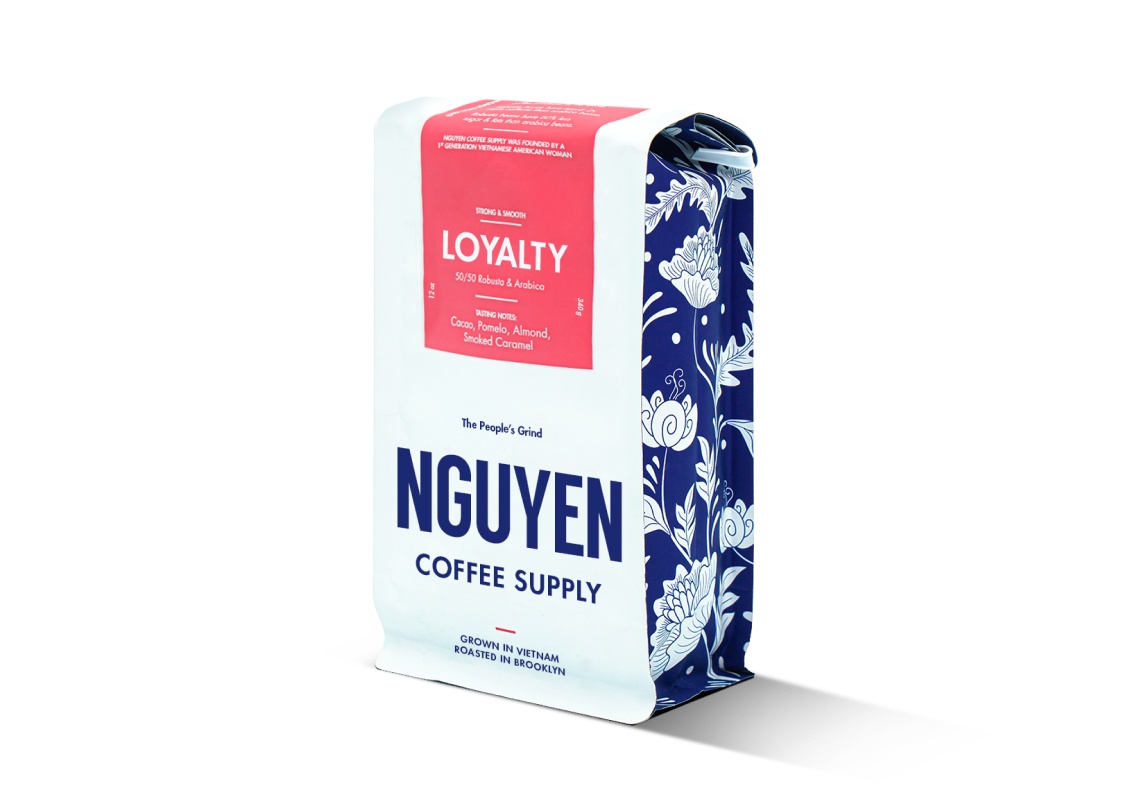 Loyalty (Robusta & Arabica)
Taste of Vietnam at your home.
Exactly What I Needed!
What a great set! I immediately noticed these scoops were made of quality materials. They have a good weight and were a steal for the price. They're the perfect size for scooping coffee and the clipped scoop is so convenient. I'm so glad I purchased these!.
Join 150,000+ customers making more sustainable coffee at home
We've got the Scoop!
Very accurate measurements. I just don't know what to do with the scoop with teeth. What are the teeth for? Should I clip it on my shirt? Please let me know. Thank you.
What is the clamp attached to the handle on one of the scoops for??
Never run out of Coffee
Cross coffee off your shopping list – subscribe to your favorite coffee and we'll deliver it regularly and with a discount.


Not sure which Nguyen coffee supply is for you?
First time here or still not sure what to taste next? Start with our Discovery Kit Subscription. Or take a quiz and find out which Nguyen Coffee Supply coffee makes the perfect brew for a happy you.