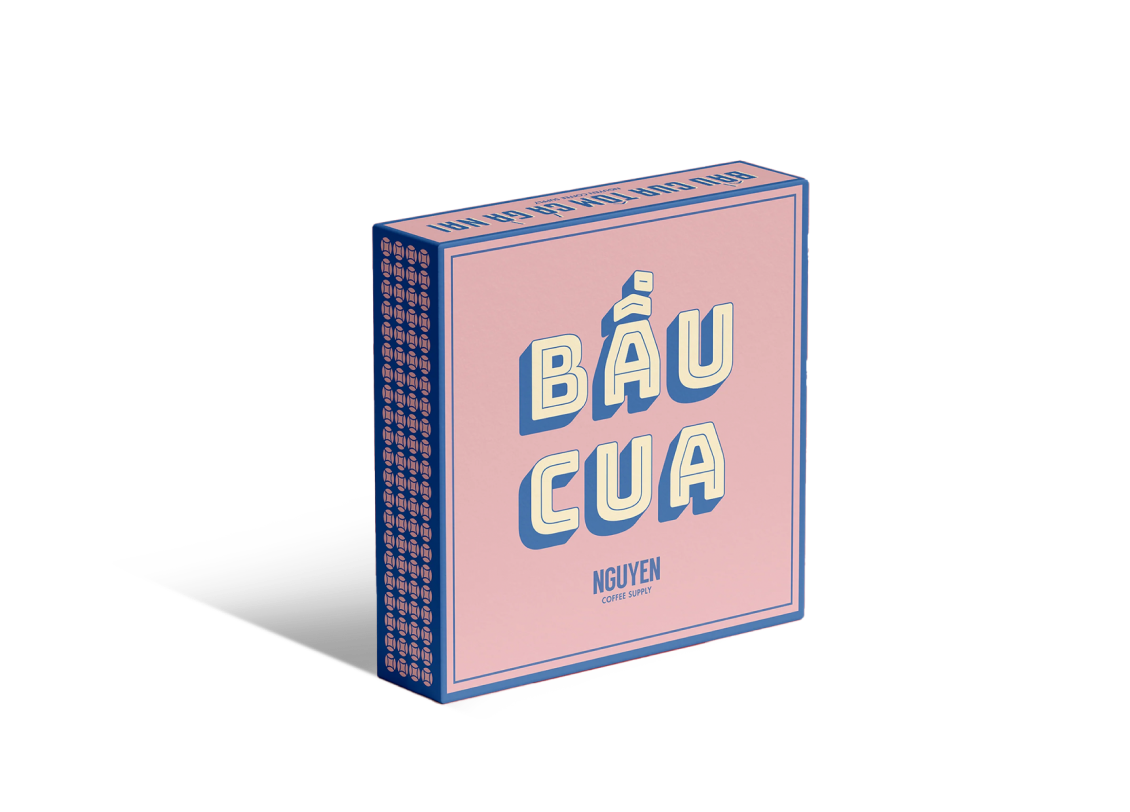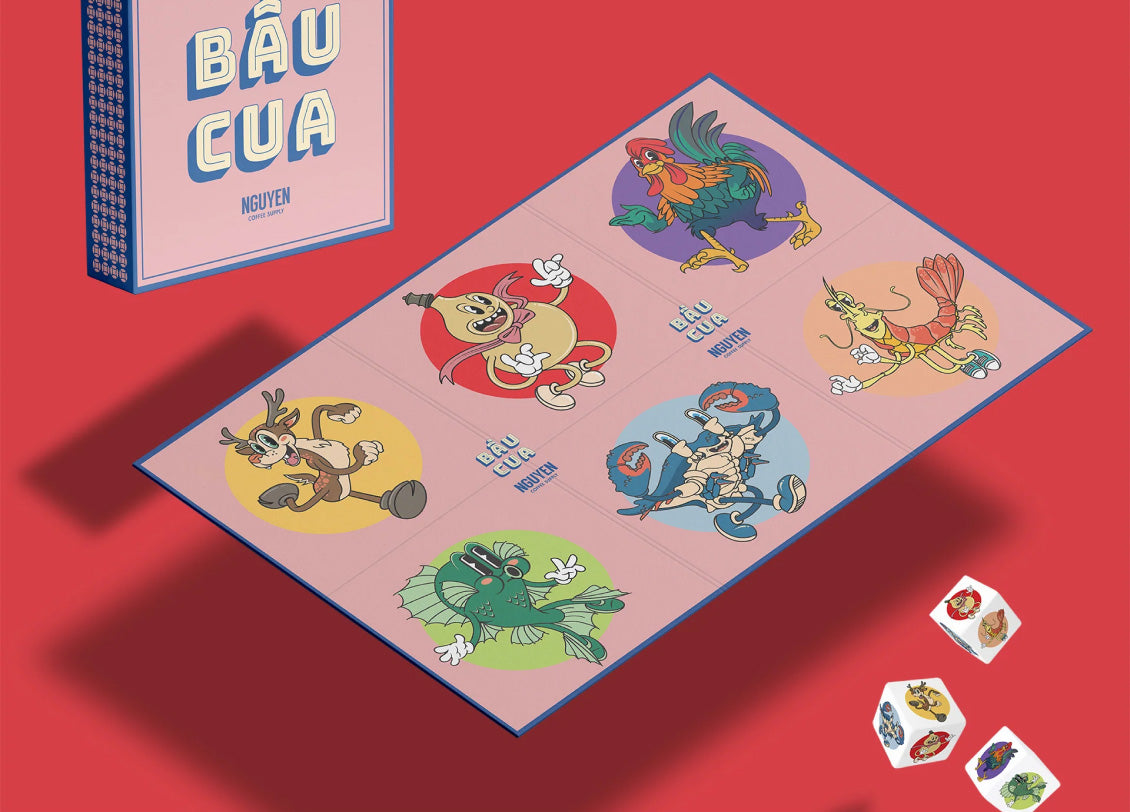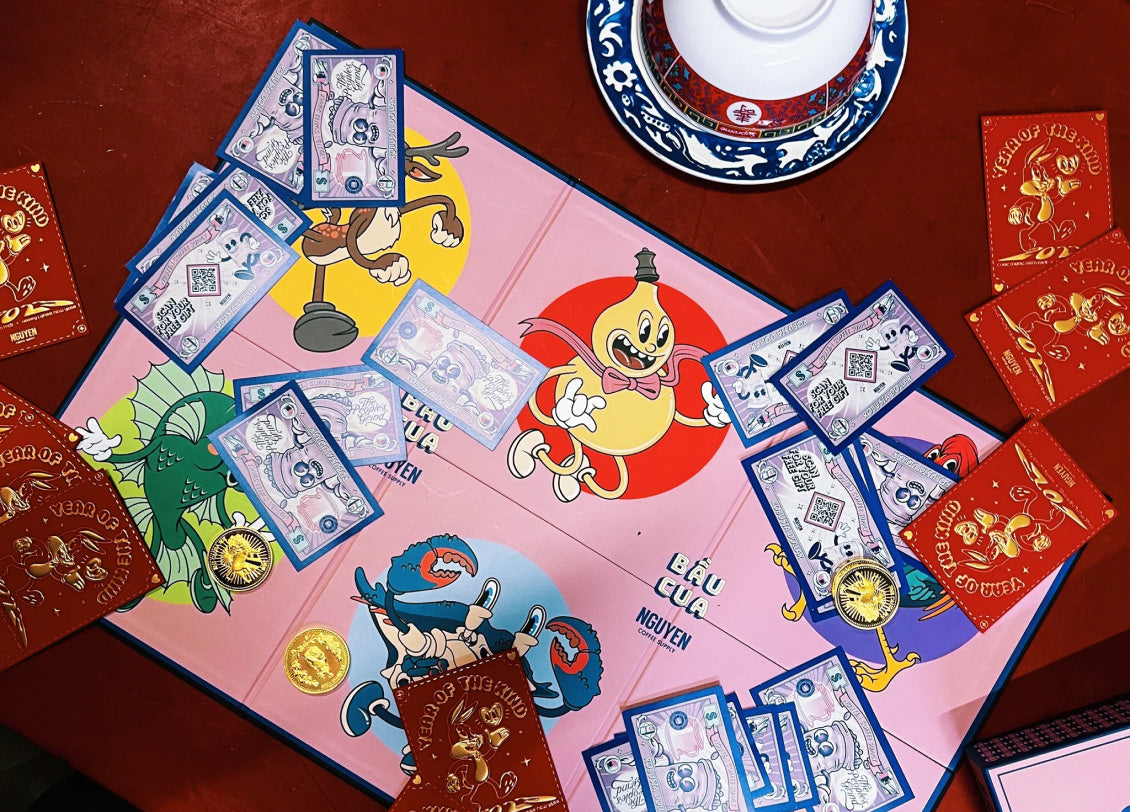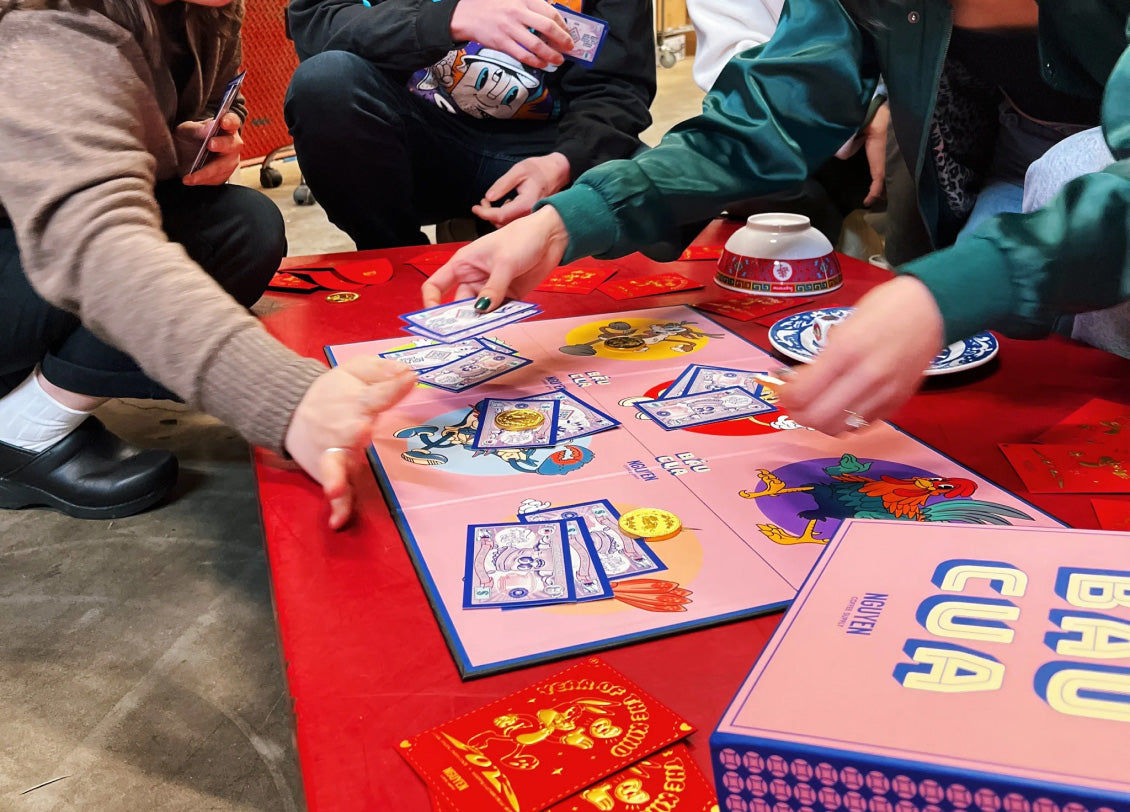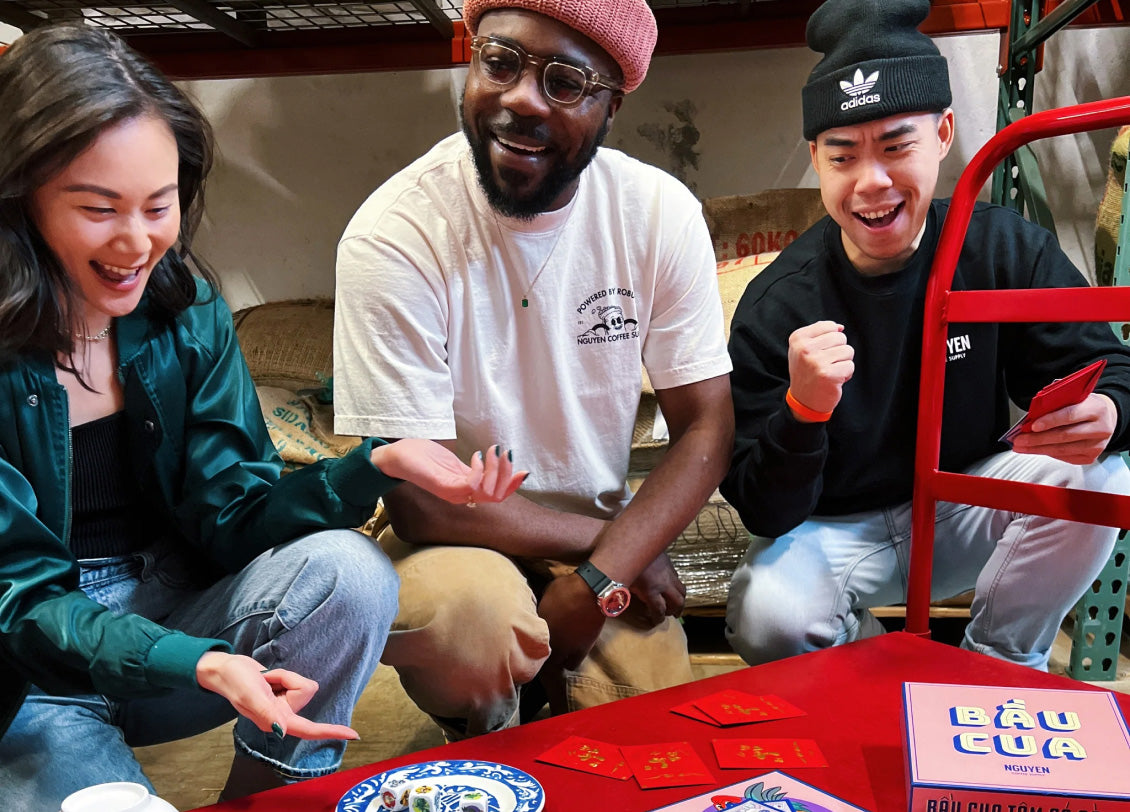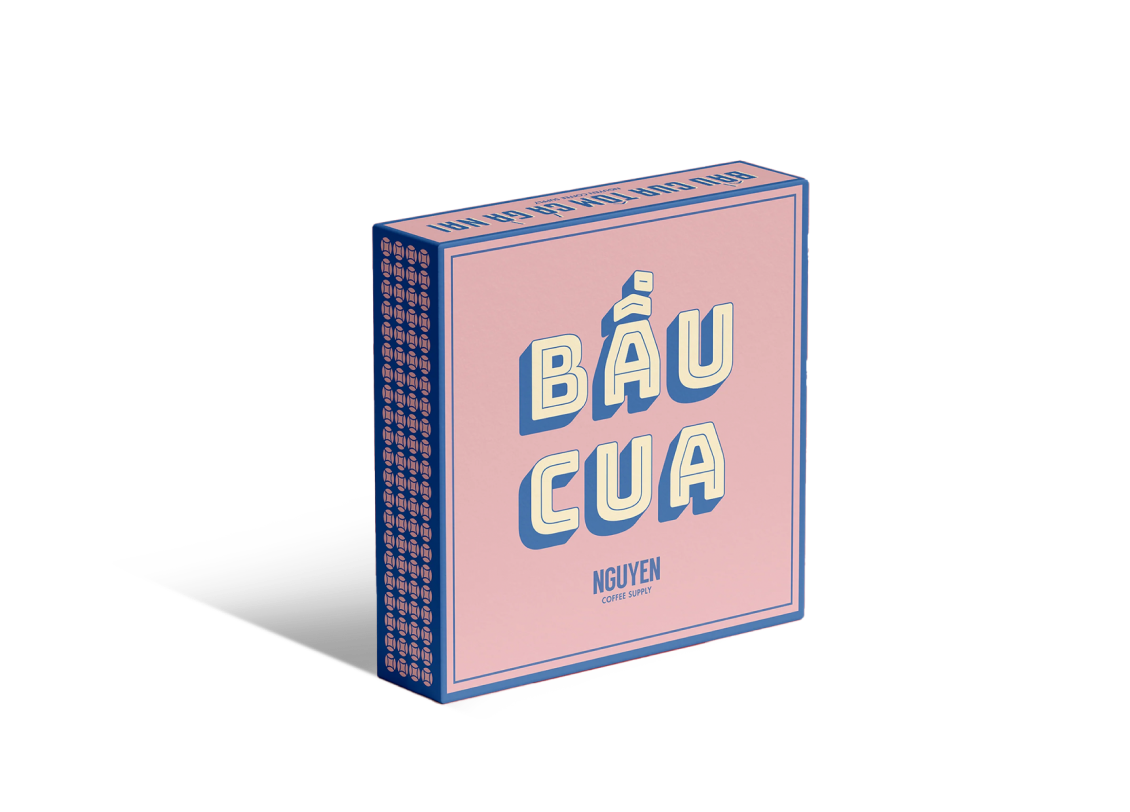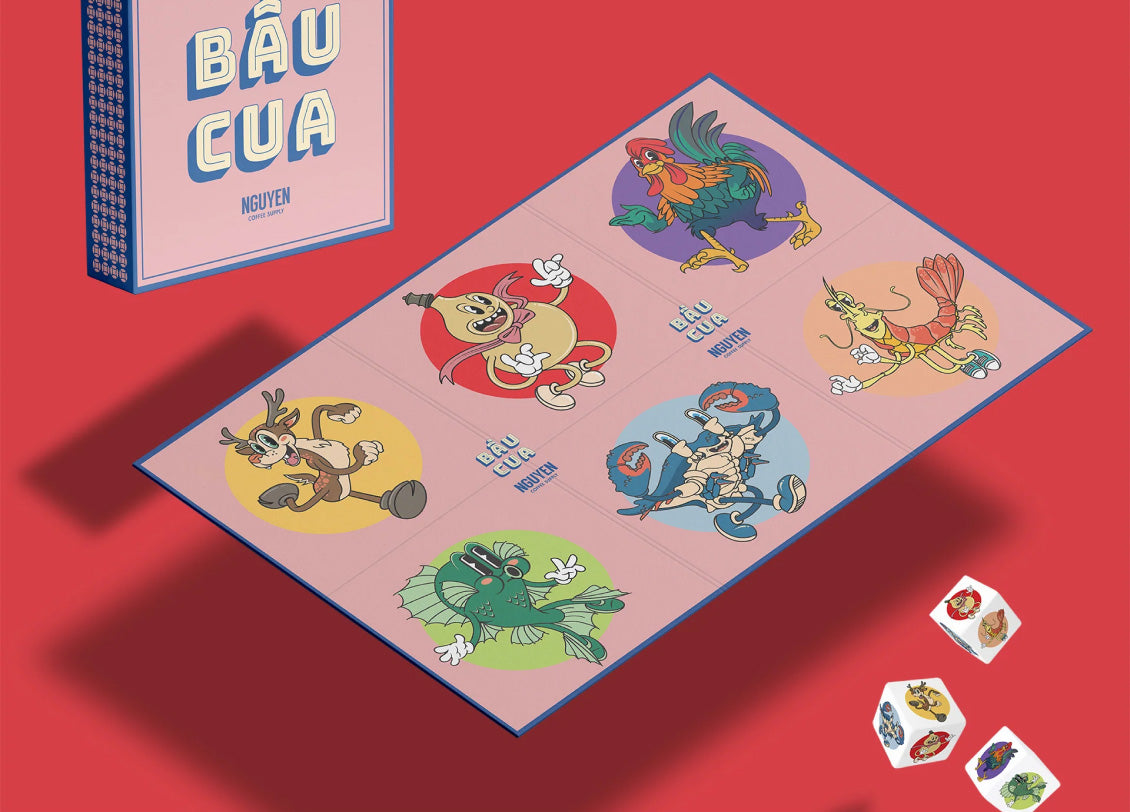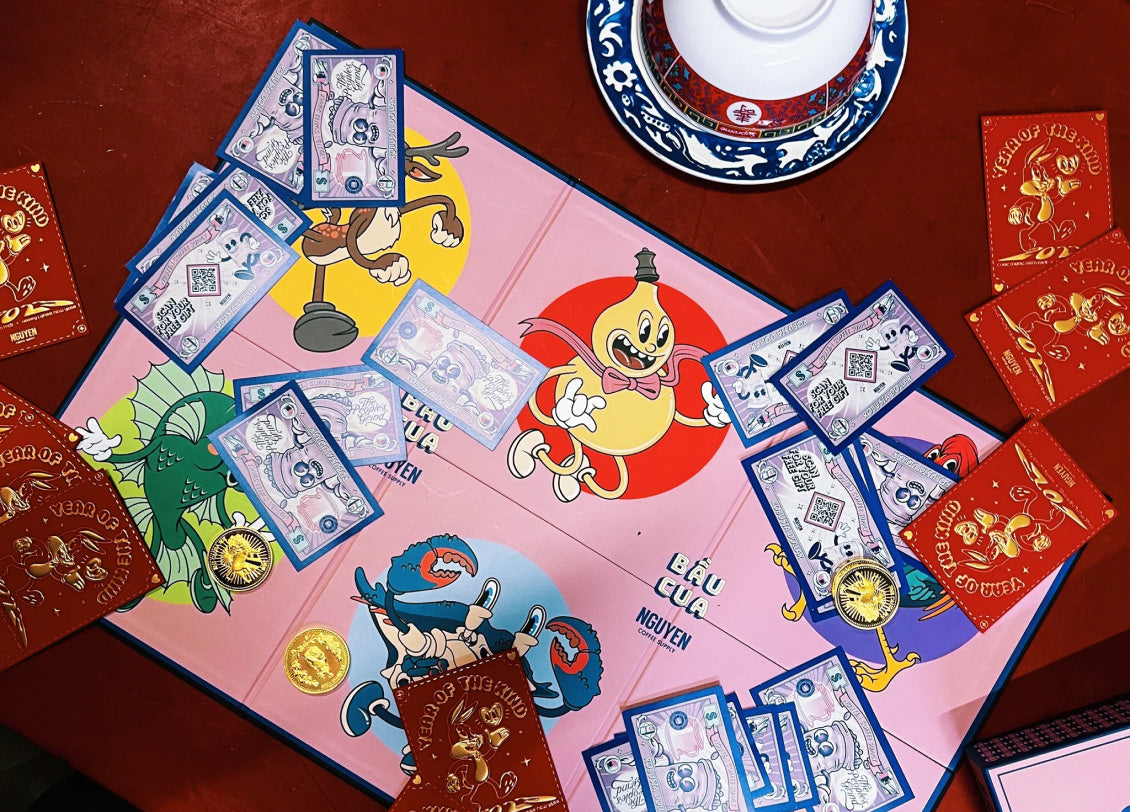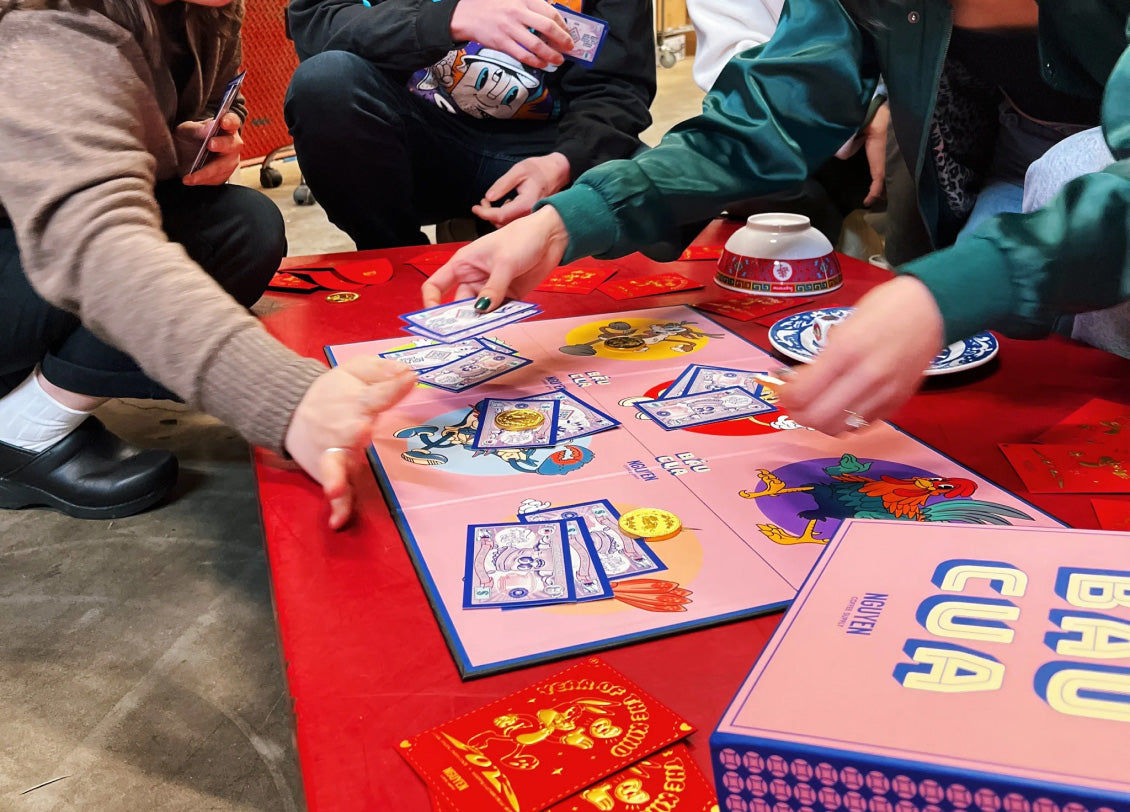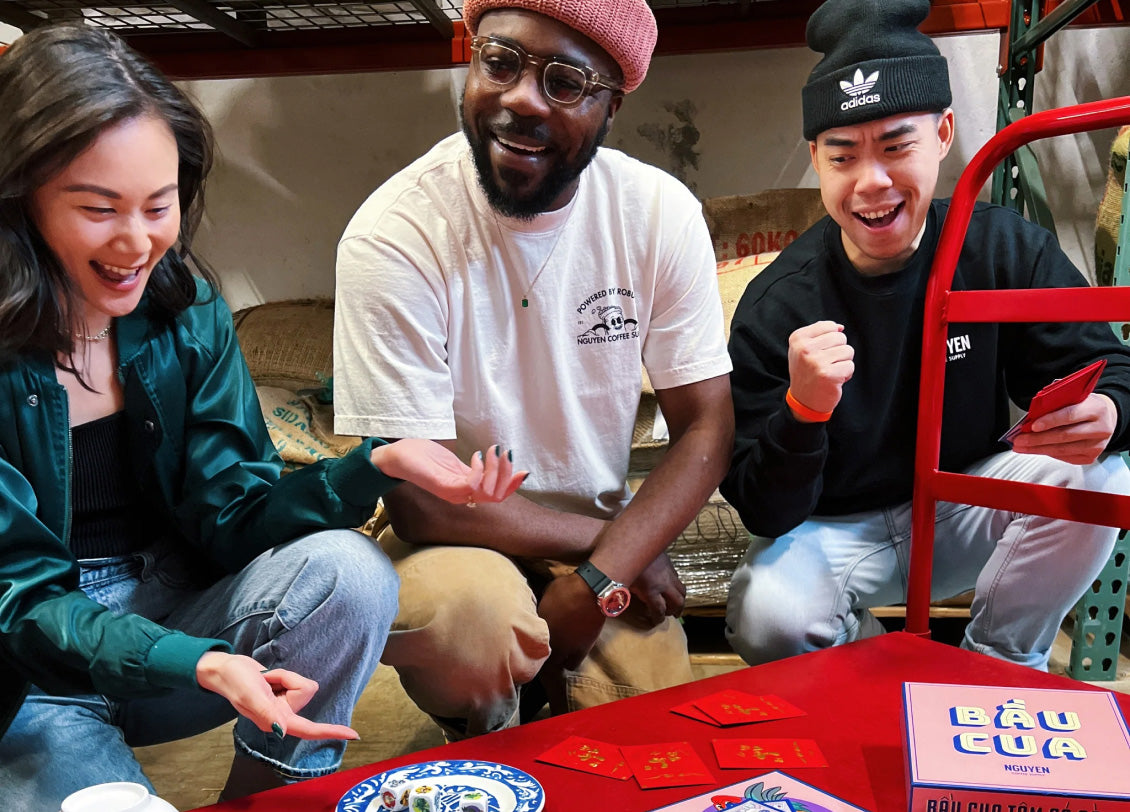 4.71 based on 7 reviews
Bau Cua Board Game
In celebration of Lunar New Year, Nguyen Coffee Supply is releasing a limited edition Vietnamese board game played during the holiday season. Bầu cua tôm cá (often shortened to Bầu cua) is a Vietnamese gambling game using three dice. Its name literally translates to "gourd crab shrimp fish." 
Most often played around Tết (Vietnamese New Year), the game is played by all ages at a chance to get extra lucky money from red envelopes!

This limited edition box set includes:

3 six-sided dice (25mm) featuring bầu cua characters
Game board made of high quality litho wrap with ESKA cardboard
Box made with premium cardboard and a matte finish
Instruction pamphlet with character descriptions
Free standard shipping
Box: 8.1" x 8.1" x 1.8"
Game board: 23.2" x 15.4"

Lucky money, bowl, and plate not included! Chúc mừng năm mới (happy new year)!
Read more Read less
Sorry, this ithem is currently sold out.
Complete your coffee routine: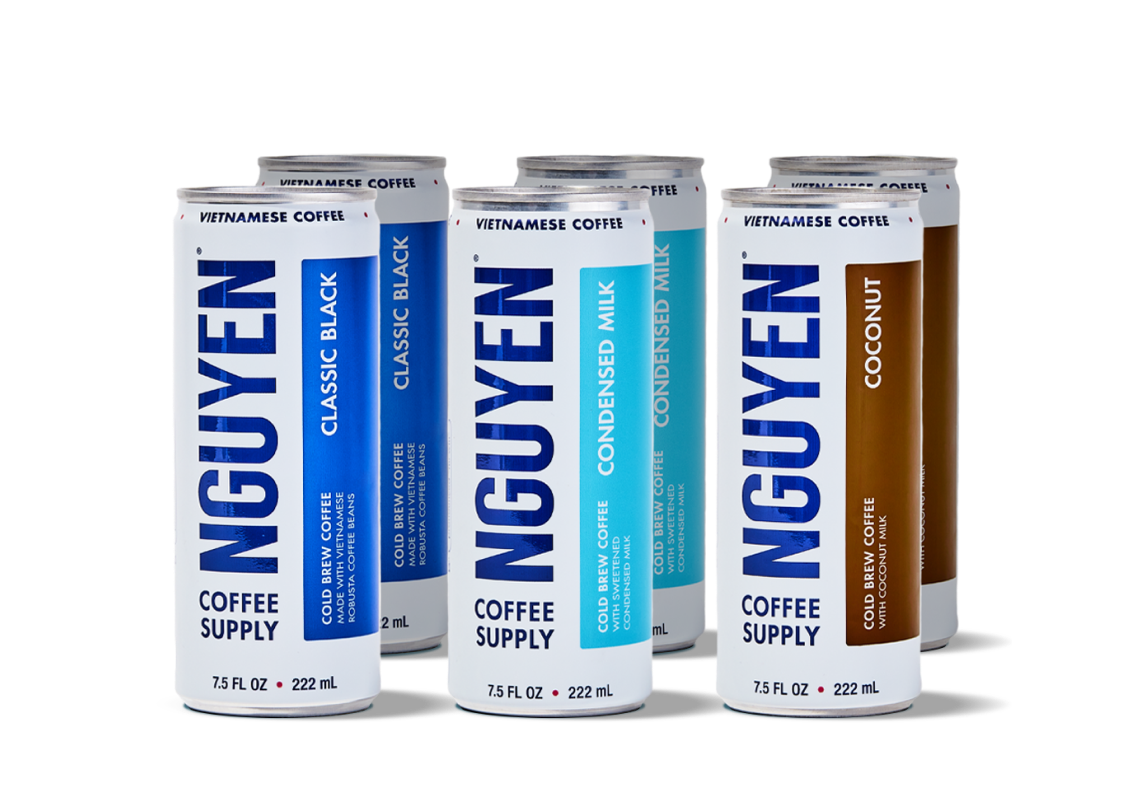 Cold Brew: Variety Pack
Taste of Vietnam at your home.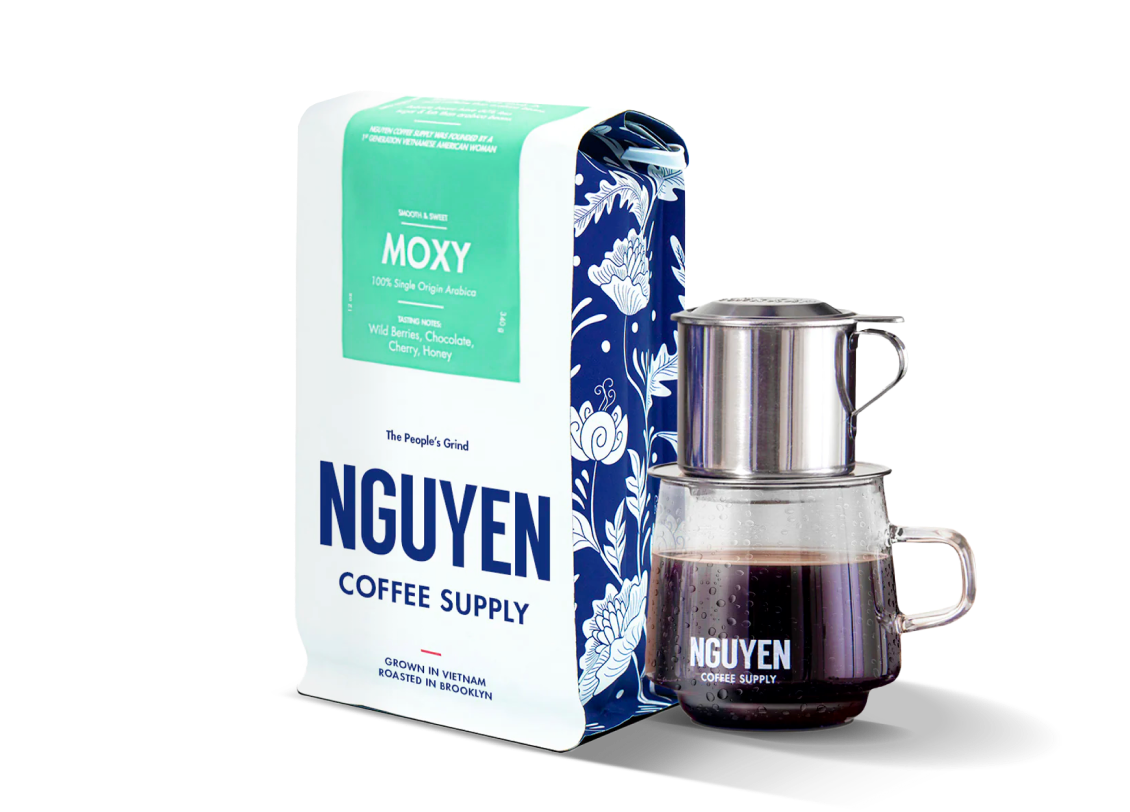 The Original Phin Kit (Filter + Coffee)
Taste of Vietnam at your home.
High-quality boardgame
High quality and adorably designed. Everything from the packaging, board, and dice was very well thought out and creative.
Join 150,000+ customers making more sustainable coffee at home
Feels like childhood
When I originally saw this, I thought it'd be a nice one-off novelty item that I could get to go with the upcoming 2023 new year.. when I received it and opened it for the first time, I knew this was more than that. It really feels well designed and would last more than one season of use! It takes me back to childhood and the art style is definitely interesting. The art style feels very familiar. I would definitely recommend this to all of my friends and family to get their own board set.
Never run out of Coffee
Cross coffee off your shopping list – subscribe to your favorite coffee and we'll deliver it regularly and with a discount.


Not sure which Nguyen coffee supply is for you?
First time here or still not sure what to taste next? Start with our Discovery Kit Subscription. Or take a quiz and find out which Nguyen Coffee Supply coffee makes the perfect brew for a happy you.