Lunar New Year 2023: Cat or Rabbit?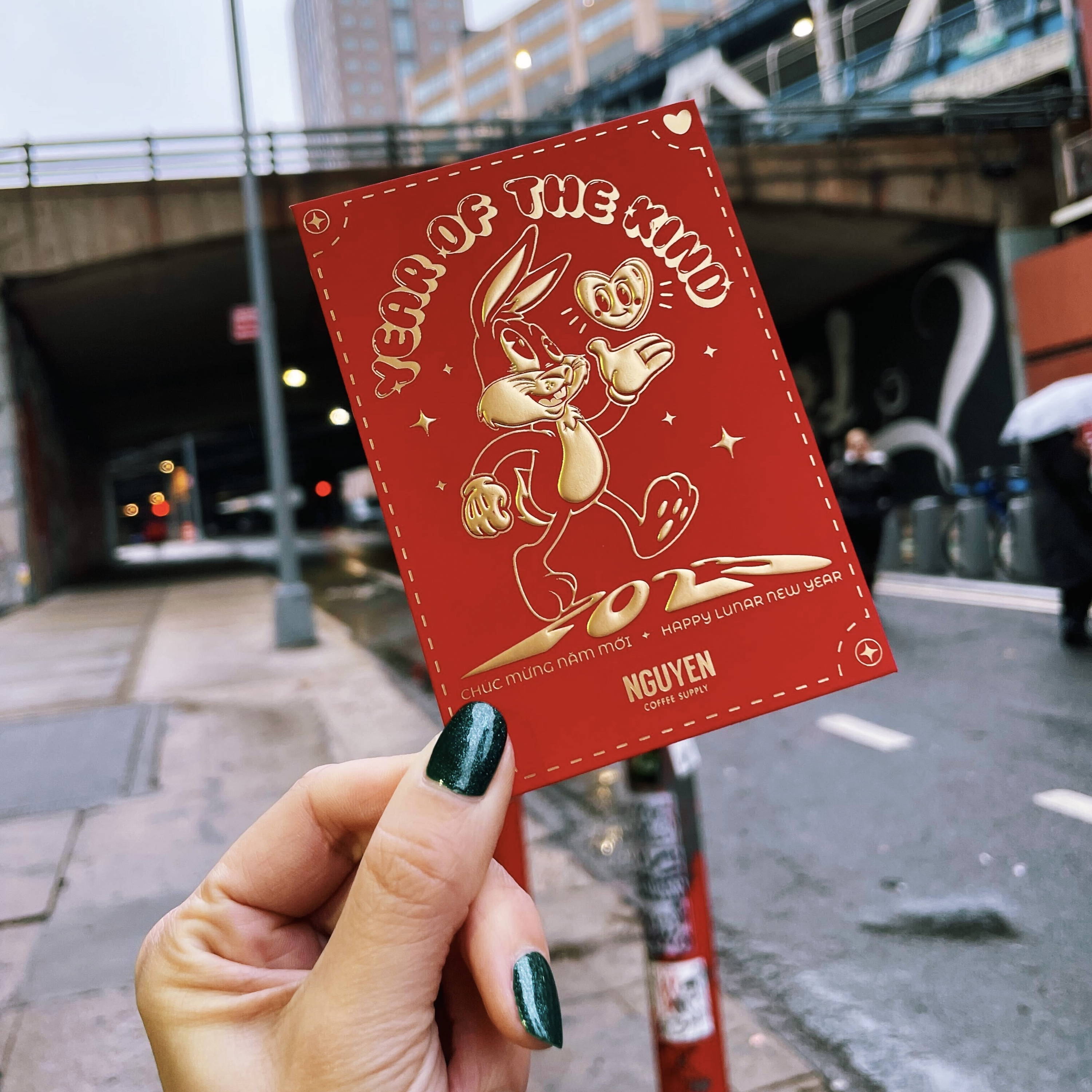 With the new Lunar New Year coming up, we're taking a moment to discuss the origins of this year's particular zodiac animal across cultures.
Vietnam shares 10 of the 12 animals in the zodiac – the exceptions being the Buffalo and the Cat. In the Vietnamese zodiac, the Cat replaces the Rabbit. Every other Asian culture celebrating Lunar New Year has the Rabbit.
The origins of this difference are unclear – there are many legends including:
How the Rat tried to trick the Cat in a race but failed;
How the Cat can't swim so the Rabbit won and replaced it;
How the Chinese symbol for Rabbit (卯) sounds like the Vietnamese word for Cat (mèo), resulting in change via translation.
At Nguyen Coffee Supply, we're celebrating and using both as a means of inclusivity and celebration across cultures this Lunar New Year. We acknowledge and honor the collective & varied histories across Vietnam and the rest of Asia. Regardless of how you celebrate, we wish you an early happy new year and hope you're able to engage with cultural traditions this Lunar New Year.
Chúc mừng năm mới!
To learn more, check out this article.