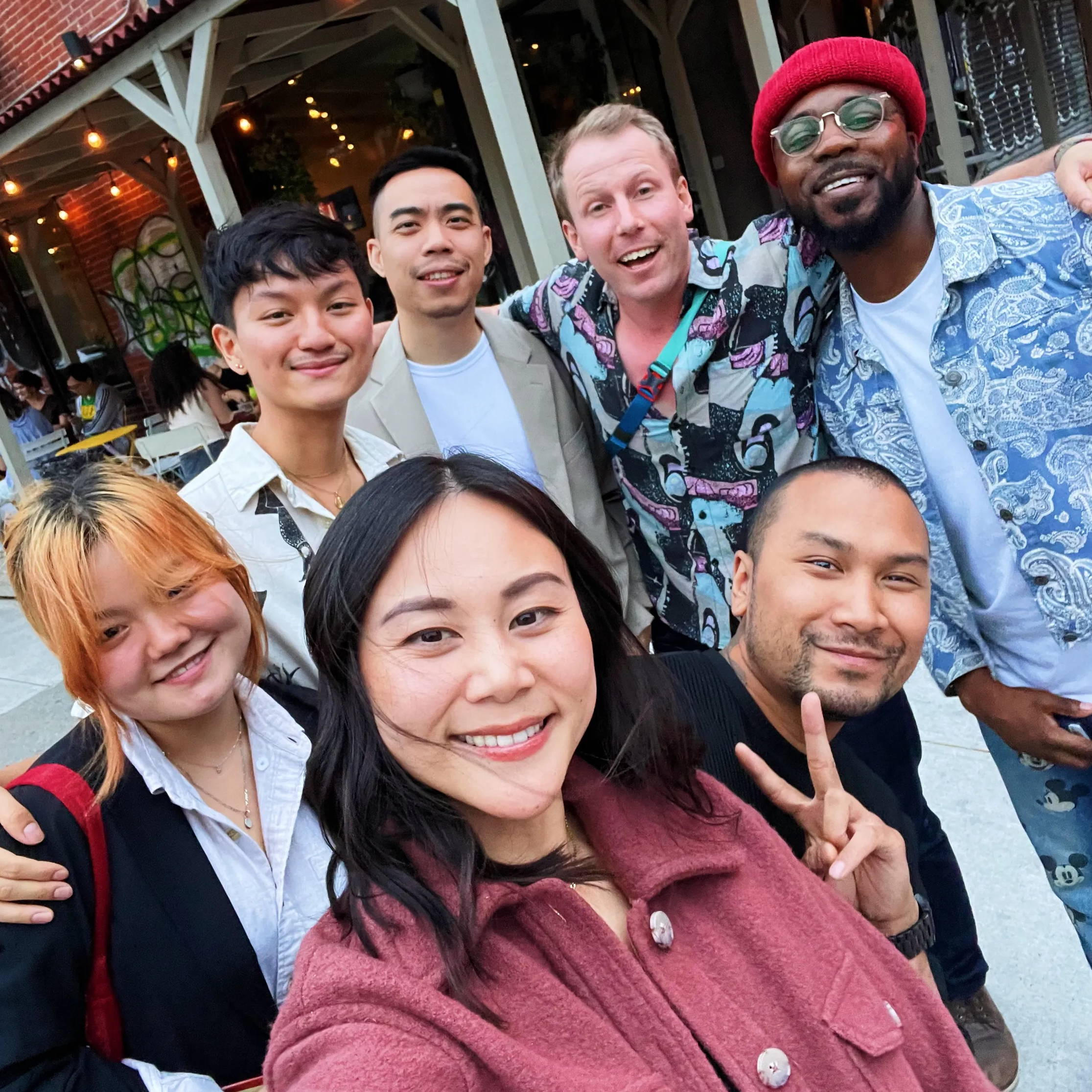 Dear friends, family, & community,
2022 was truly the year of "Robusta Rising." While we've loudly and proudly challenged the status quo to uplift robusta for years, it is with great joy and pride to see mainstream platforms turn the tide with us. From The New York Times trend forecasting robusta's growing dominance (with a nice shout-out to us!) to Whole Foods Market finally changing their policy on robusta by bringing the first 100% single origin robusta beans to their shelves, we are witnessing real change happen on a global scale!! Change takes time. It requires deep work, education and collaboration. From spreading our mission, to challenging the binary of arabica vs. robusta in a conversation, to poking a colleague about bringing in a new coffee vendor, every action compounds to create social, cultural and systemic shifts. Thank YOU for being part of the journey.
At Nguyen Coffee Supply, 2022 was about going inward, fortifying our foundation and focusing on innovation. For the first 3 years, we pushed the same 3 bags of coffee (Loyalty, Moxy and Truegrit). When we started, mainstream audiences were just starting to learn about Vietnamese coffee as a bean and an origin. We focused on carving space for Vietnamese coffee through storytelling and education. We broke down the false dichotomy between arabica and robusta, challenged harmful narratives that maligned robusta (and called in those who rendered robusta invisible all together by avoiding its mention on packaging, and by default, playing into the status quo) and we preached a new, inclusive narrative for all robusta growing communities. We've always been proud to step up and do what people deemed unpopular by pushing robusta; while extremely difficult, this is how change happens.
This year, we knew people were ready for more experiences to elevate the educational component. So we released 3 new coffees (our dark roast collection), completed 3 phin brewing sets with custom glassware, and released our first ready-to-drink product, a 100% robusta cold brew in Classic Black. Just a few months out the gate, our 100% robusta cold brew won BevNet's Best of 2022 Award for Best New Product. Although we don't seek external validation (if we did, we wouldn't have pushed something deemed so unpopular to begin with…), admittedly it's a great feeling to receive this level of industry recognition to affirm our innovative, category expanding work.
Our very small, and mighty team, worked incredibly hard to bring all of this into the world. When we strip away the awards, the headlines and the social media sizzle reels, there's a team of 4-8 (depending on the month) just grinding it out each day, staying hyper focused on our objectives, and finding every opportunity to iterate, optimize and excel. This is truly one of the greatest wins of the journey: creating opportunities for people (from the computer in Brooklyn to the farms in Vietnam) to elevate together.
Looking ahead, we have TWO new flavors of cold brew dropping in January!! Yes, we've been R&D-ing all year and can't wait for you to try the complete set. If 2022 was the year of Robusta Rising, what will 2023 be? Let me know your predictions! :) Wishing you and your loved ones a happy new year filled with good health, clarity and confidence. Thank you for your continued support!!
Cheers,
Sahra Nguyen
Founder