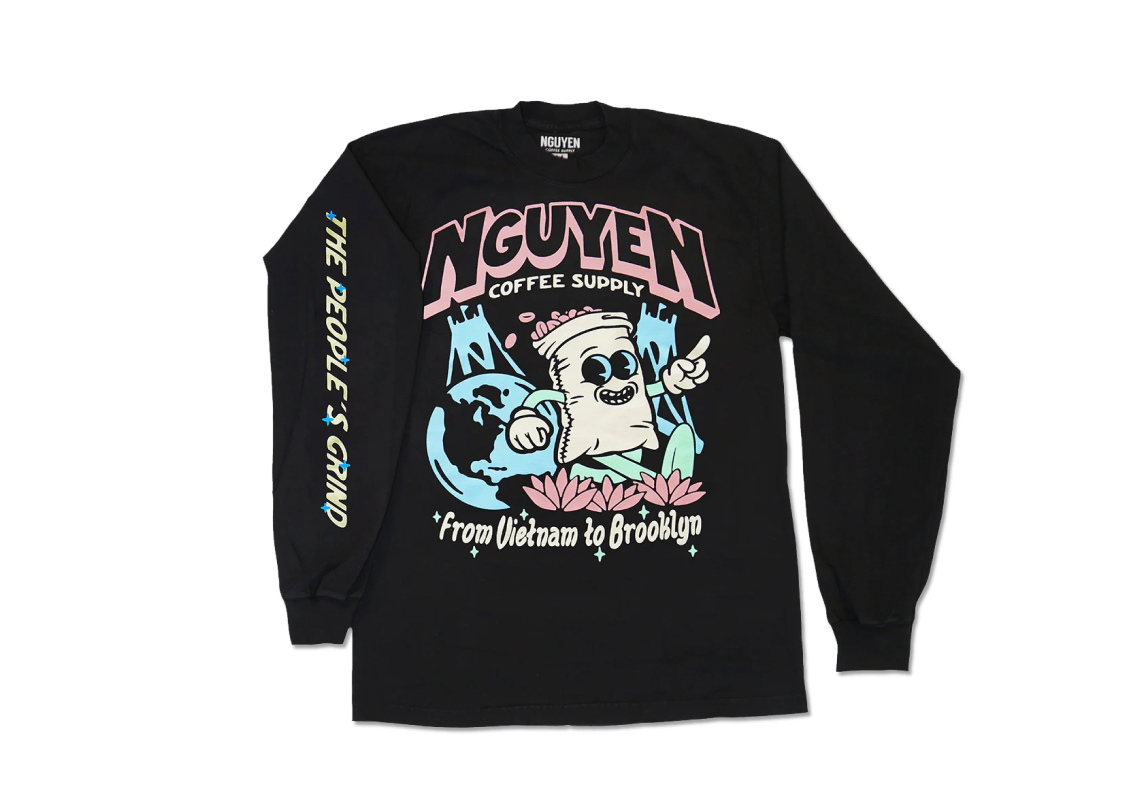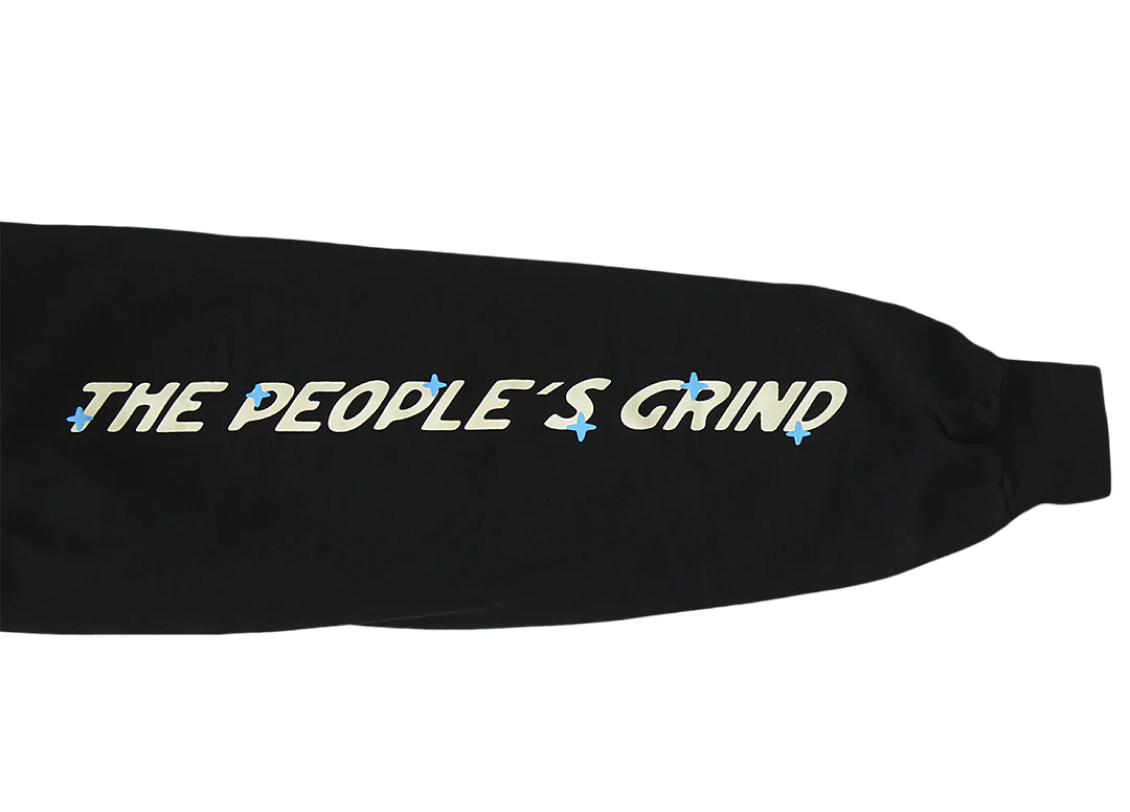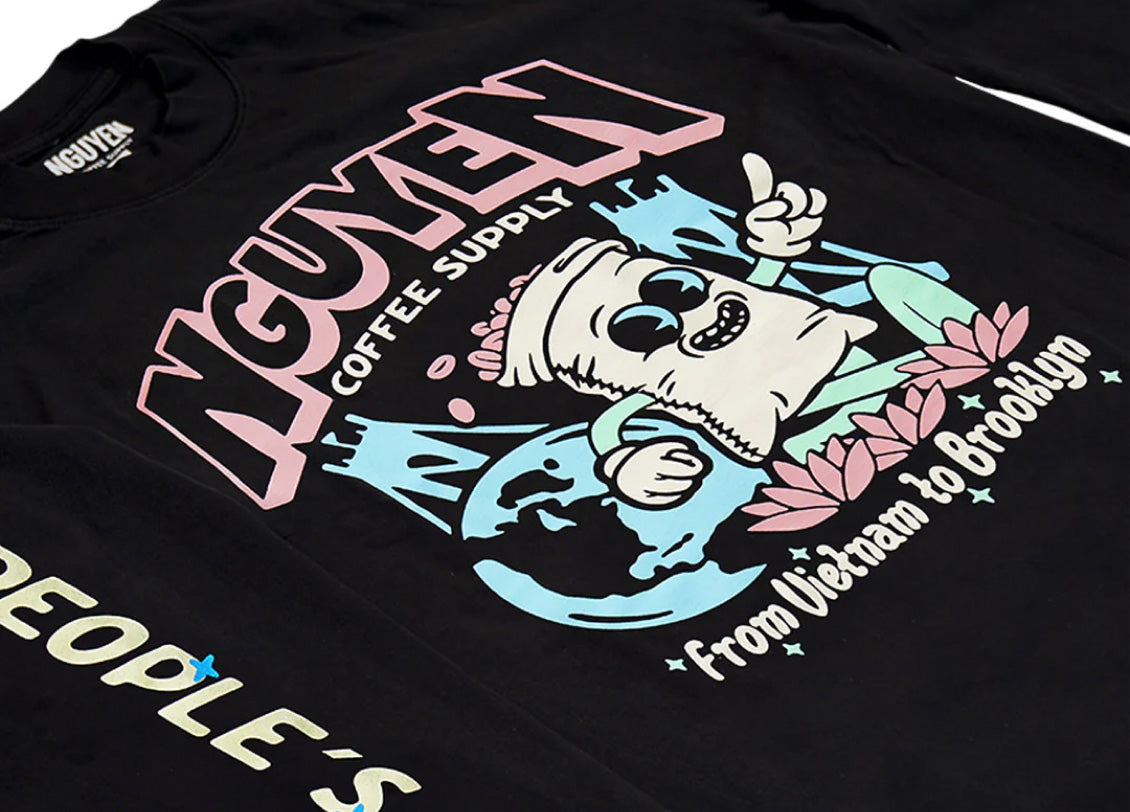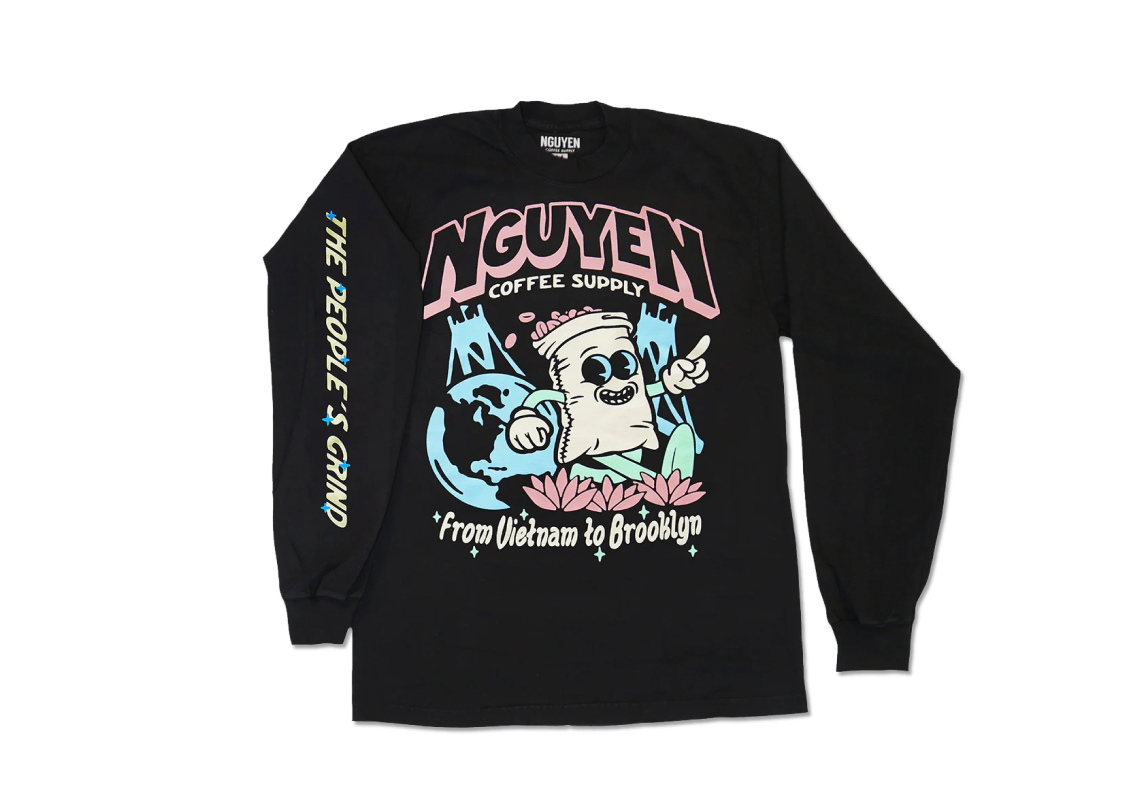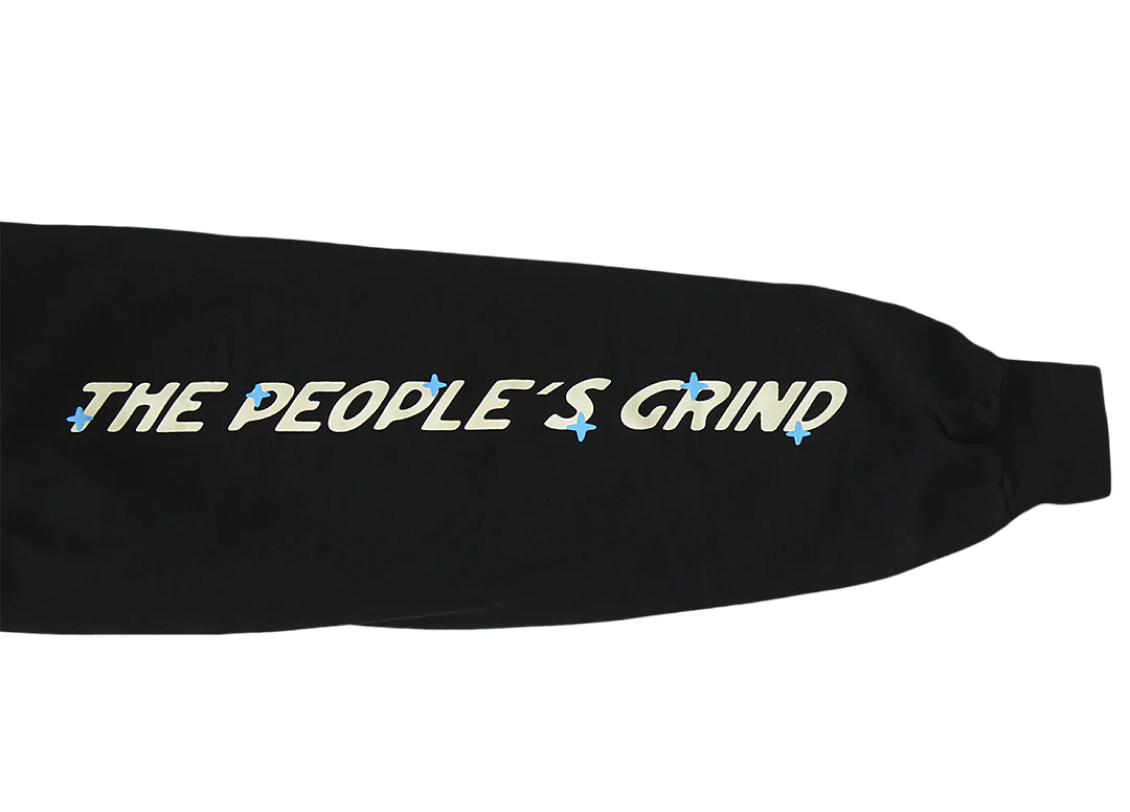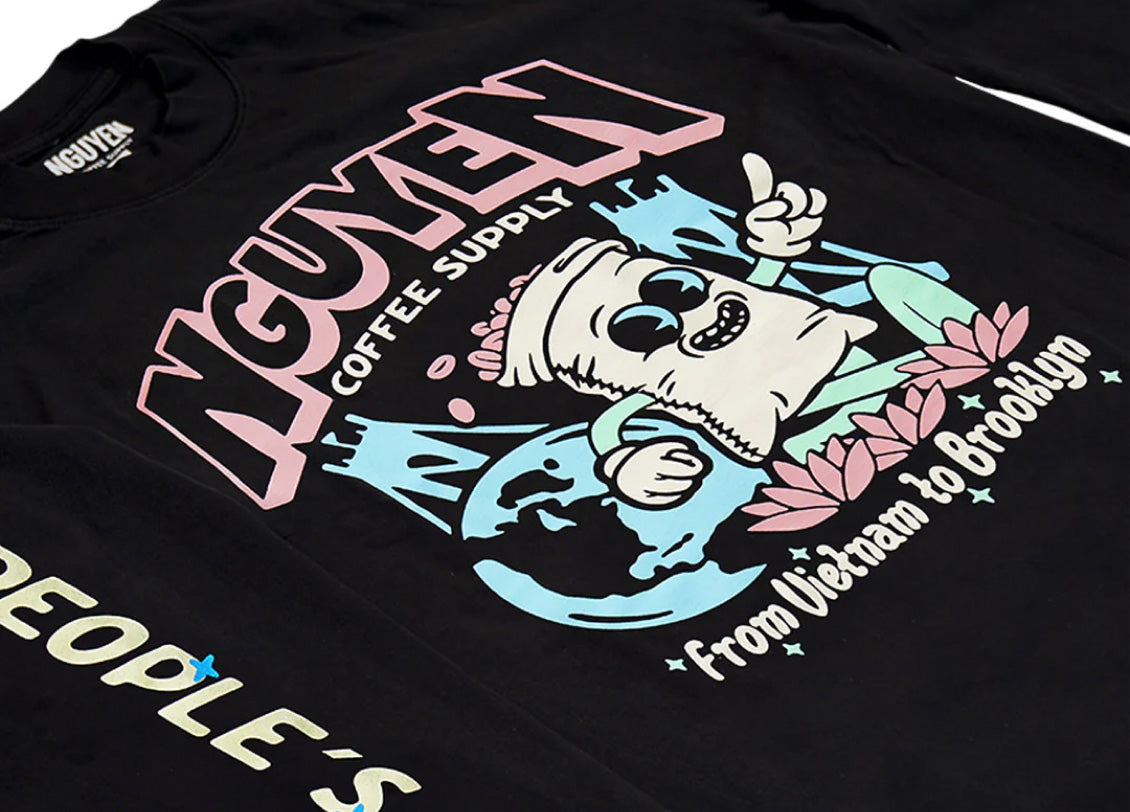 4.97 based on 32 reviews
Robusta Bean Long Sleeve
Hailing from Vietnam & delivering fresh vibes in Brooklyn, Robusta is our favorite international superstar. 1/3 of The Nguyening Trio. Heavyweight long sleeve with a slightly oversized fit for team cozy. Runs about 1" wider than your standard tee. This product is 100% cotton made in U.S.A. and NAFTA compliant. 

Read more Read less
Sorry, this ithem is currently sold out.
Complete your coffee routine: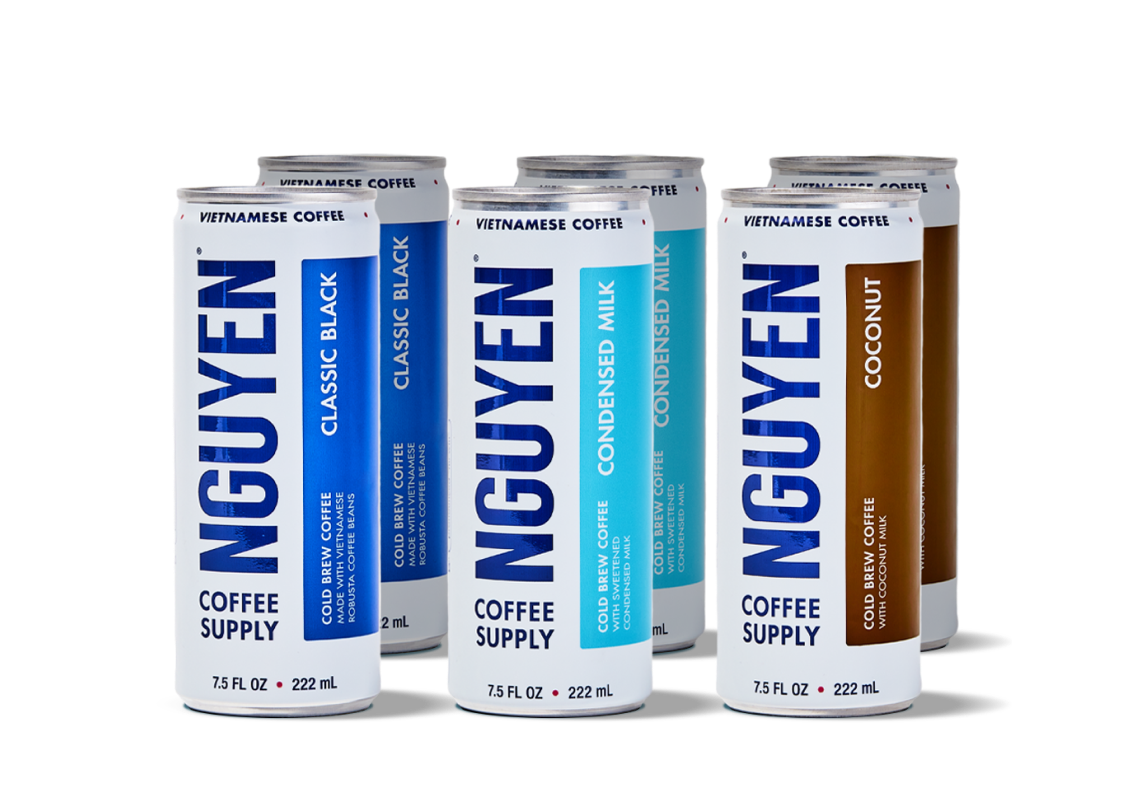 Cold Brew: Variety Pack
Taste of Vietnam at your home.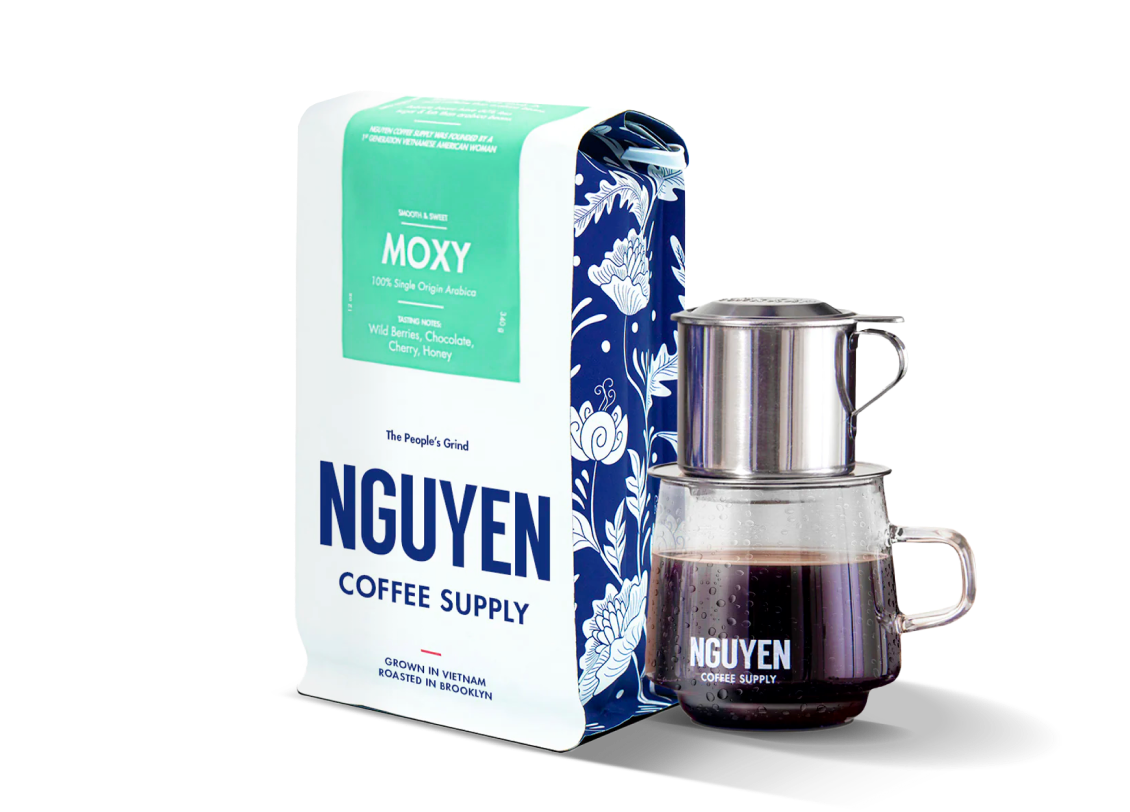 The Original Phin Kit (Filter + Coffee)
Taste of Vietnam at your home.
The perfect bean
This is it! The perfect bean. Preferred for an espresso grind or a French Press but easily enjoyed for an old school perk pot. This bean is full of rich and bold notes. If you've had coffee in Vietnam, close your eyes and you are there again.
Join 150,000+ customers making more sustainable coffee at home
HUGE print, edge to edge, takes up the whole pallet. Bold and beautiful design. The sleeve print - just that little extra to show you care. Quality comes first. I love it.
One cool-ass shirt!
Love this shirt! Rep my hometown — and the greatness that is Nguyen — wherever I go in it!
Robusta Bean Long Sleeve Review
Great fit, beautifully designed long sleeve shirt. Did not over-shrink or suffer multiple washings in any way. Happy and proud to wear this about town.
Never run out of Coffee
Cross coffee off your shopping list – subscribe to your favorite coffee and we'll deliver it regularly and with a discount.


Not sure which Nguyen coffee supply is for you?
First time here or still not sure what to taste next? Start with our Discovery Kit Subscription. Or take a quiz and find out which Nguyen Coffee Supply coffee makes the perfect brew for a happy you.