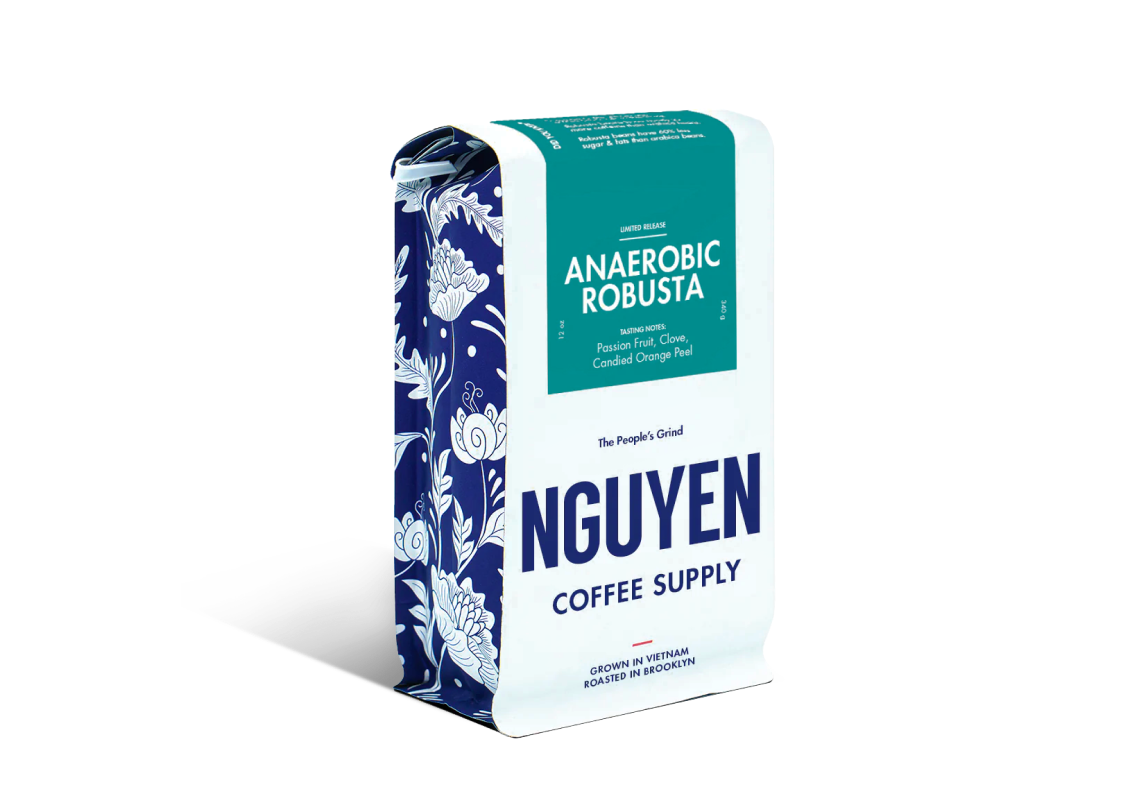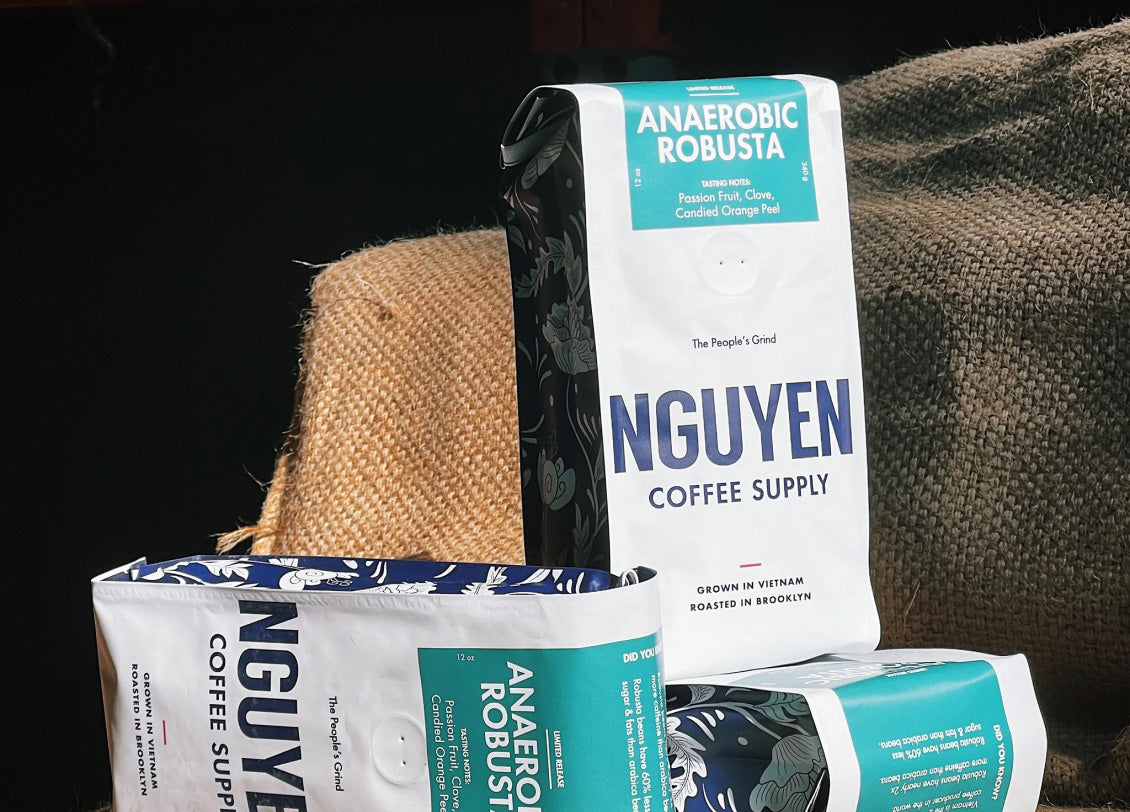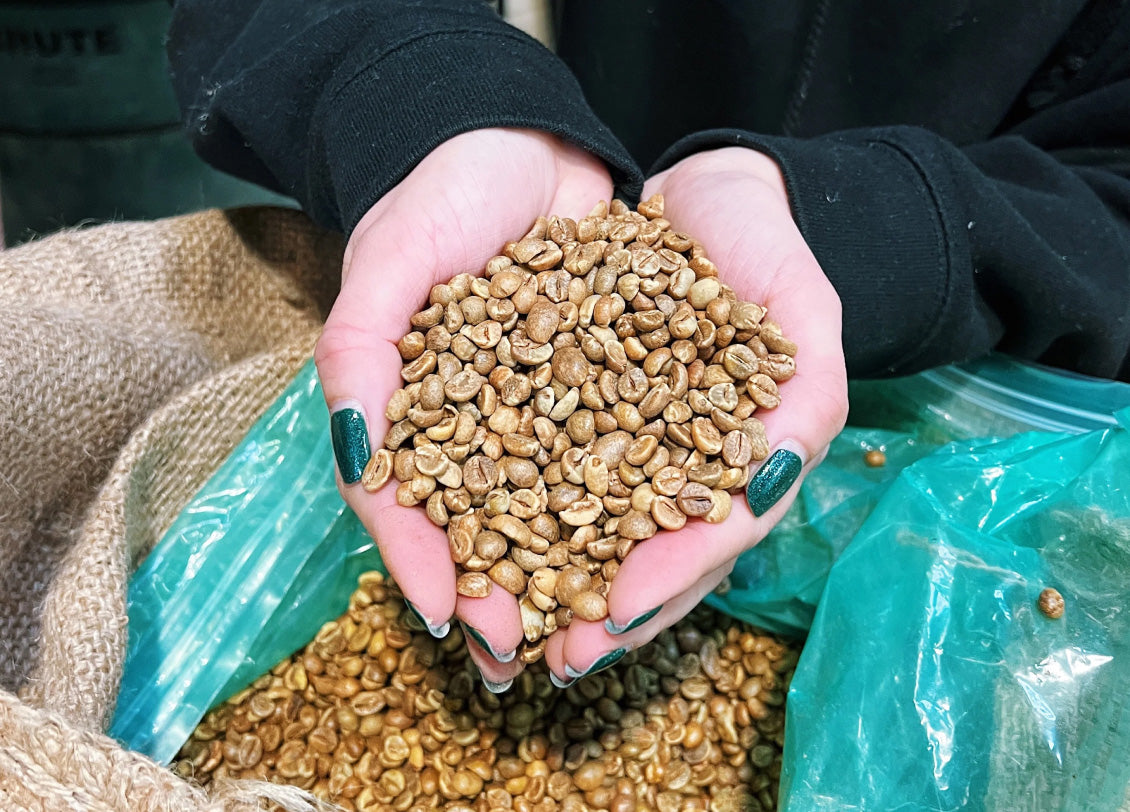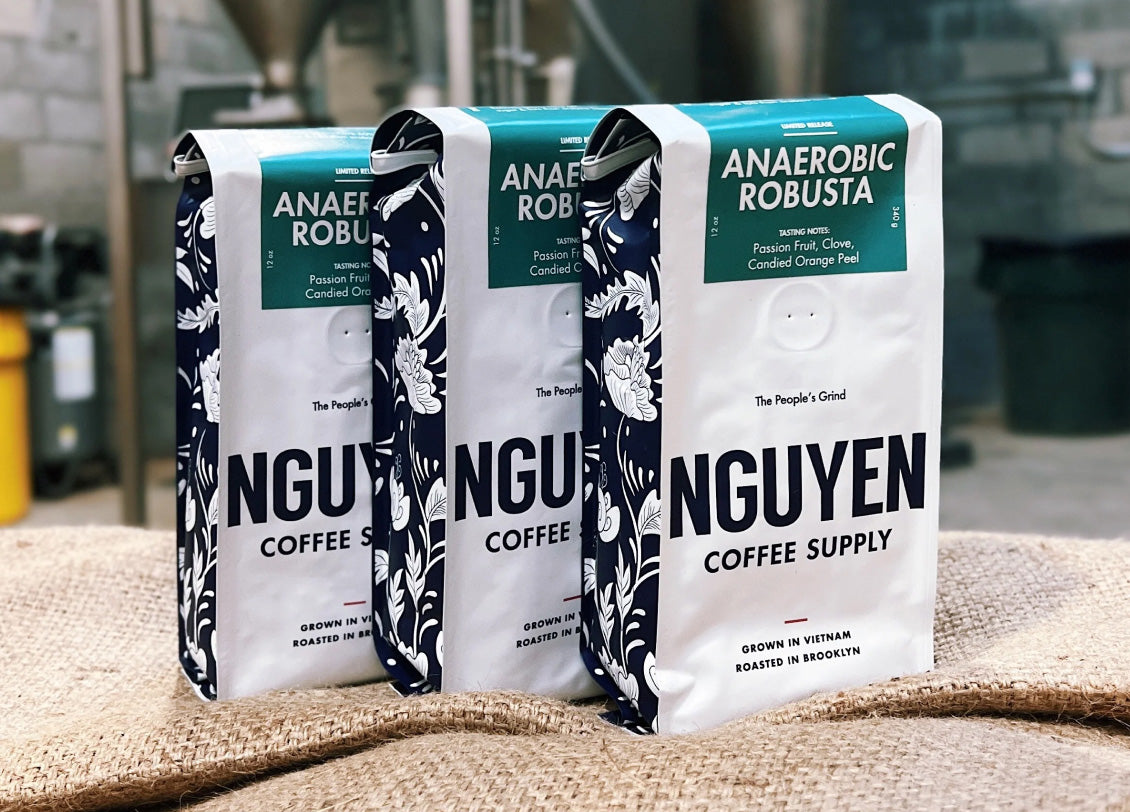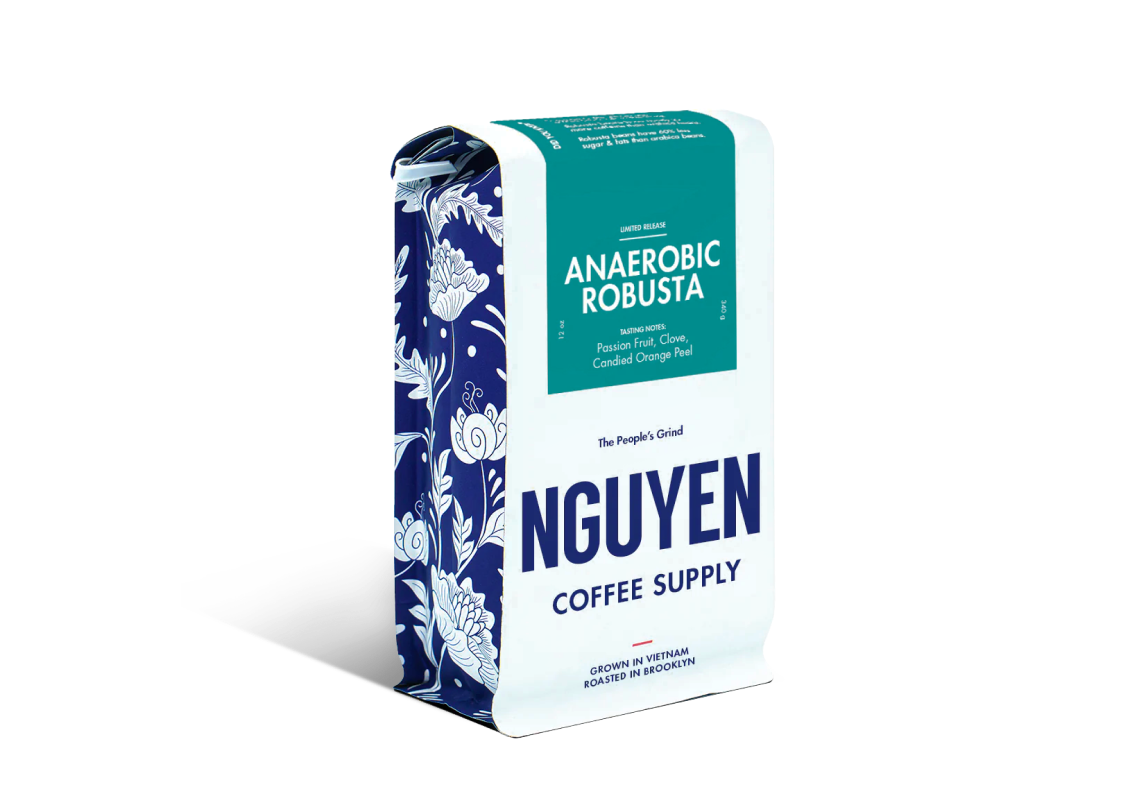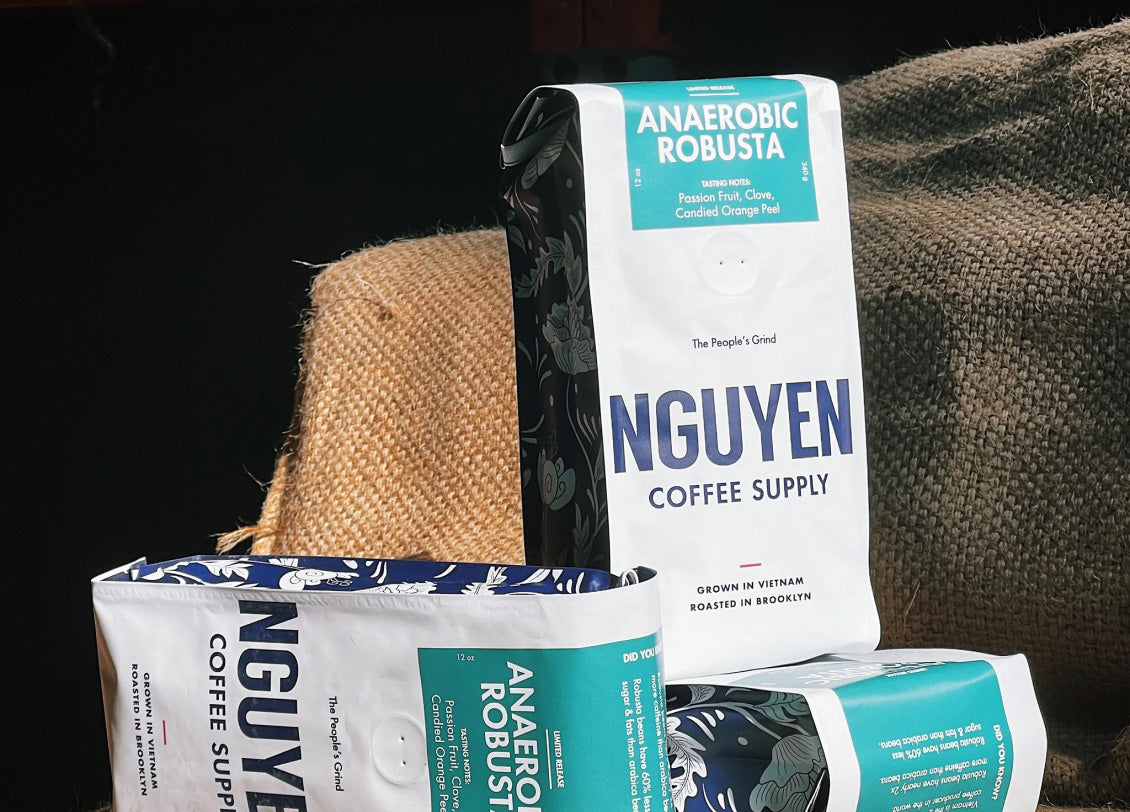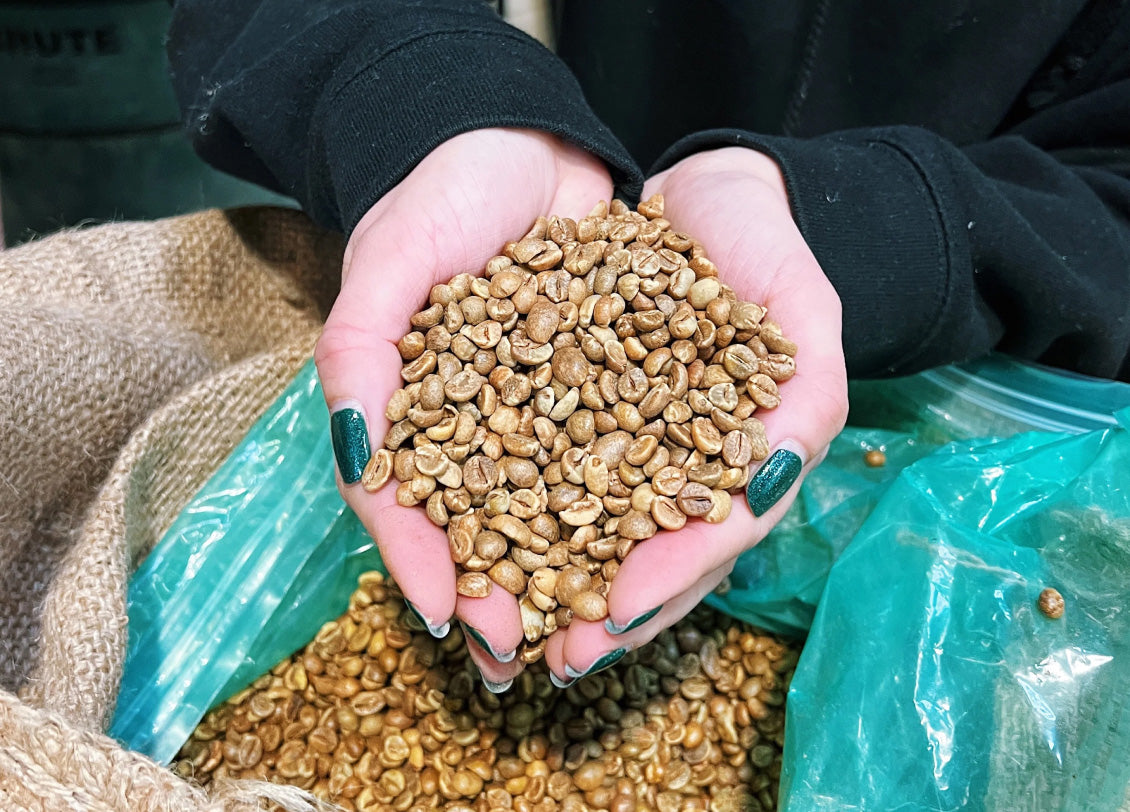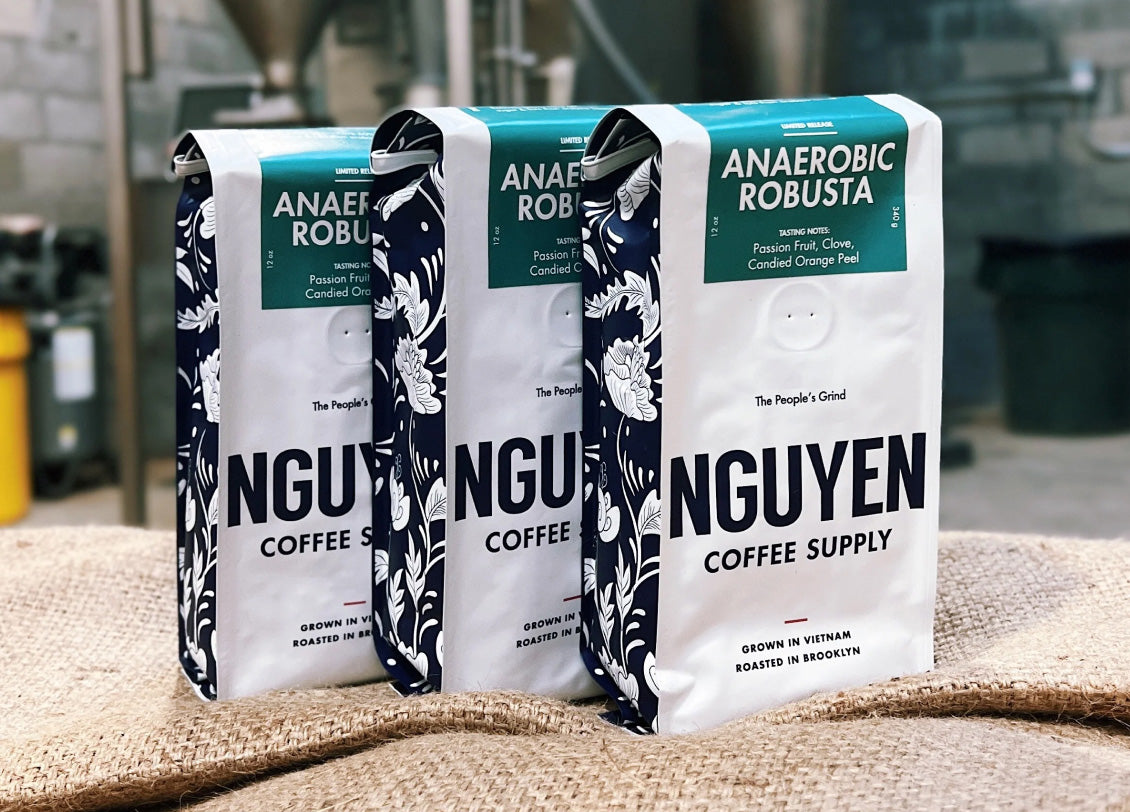 4.75 based on 51 reviews
Limited Edition Anaerobic Robusta
Introducing our Limited Edition Anaerobic Robusta! This new roast features 100% robusta processed in the innovative anaerobic method and has tasting notes of candied orange peel, passion fruit, and clove. 

<br>
Anaerobic robusta refers to robusta coffee that has been fermented and left out to dry prior to roasting. As a result, the coffee acquires unique levels of sweetness and fruitiness. The coffee cherries are hand-picked when fully ripened and then twice cleaned by farmers. After 8 days of fermentation, the coffee cherries are sun dried over a period of 25 additional days. After this period of time, the cherries are processed to become green coffee beans ready for roasting.
Species: Robusta

Preparation: Anaerobic Natural

Location: Krongnang, Daklak

Soil type: Basaltic

Tasting notes of 

candied orange peel, passion fruit, and clove

. 

Q Grade: 85.25
This Anaerobic Robusta is unlike any coffee you've had before!
Read more Read less
Roast Level:

Medium

Flavor Notes:

Candided orange peel, Passion Fruit, Clove
Sorry, this ithem is currently sold out.
Complete your coffee routine: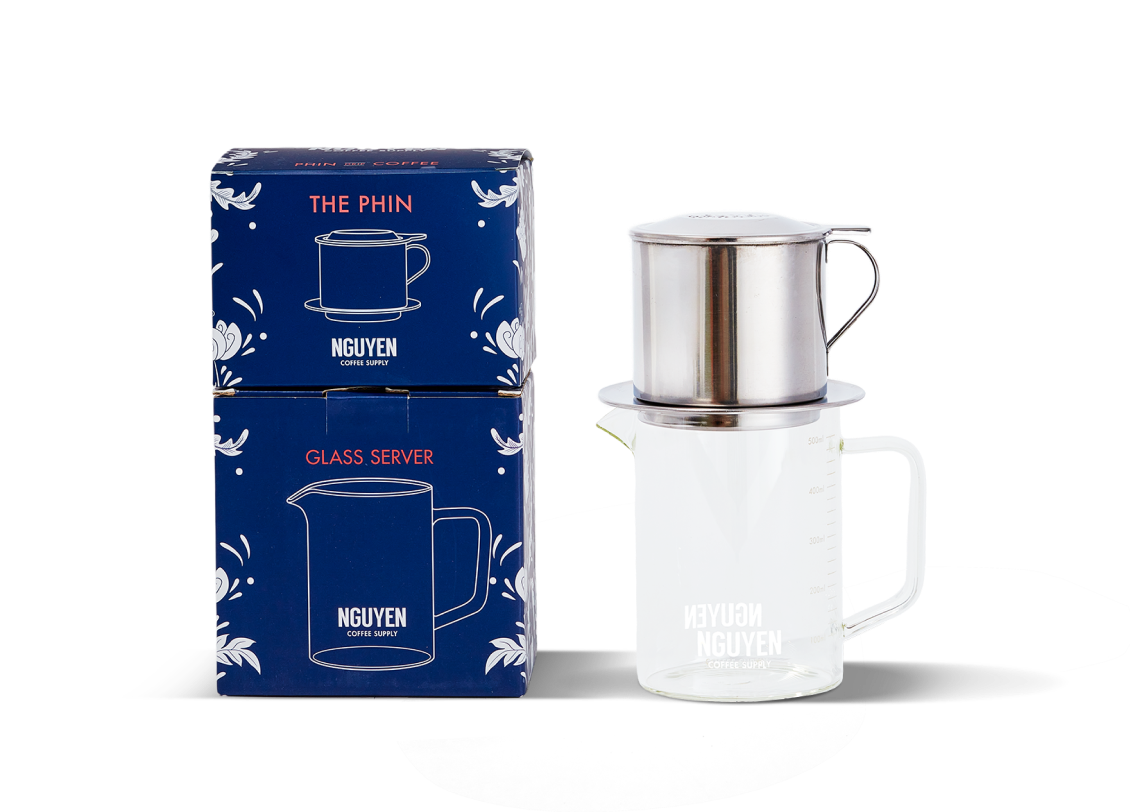 Phin Drip Coffee Set
Taste of Vietnam at your home.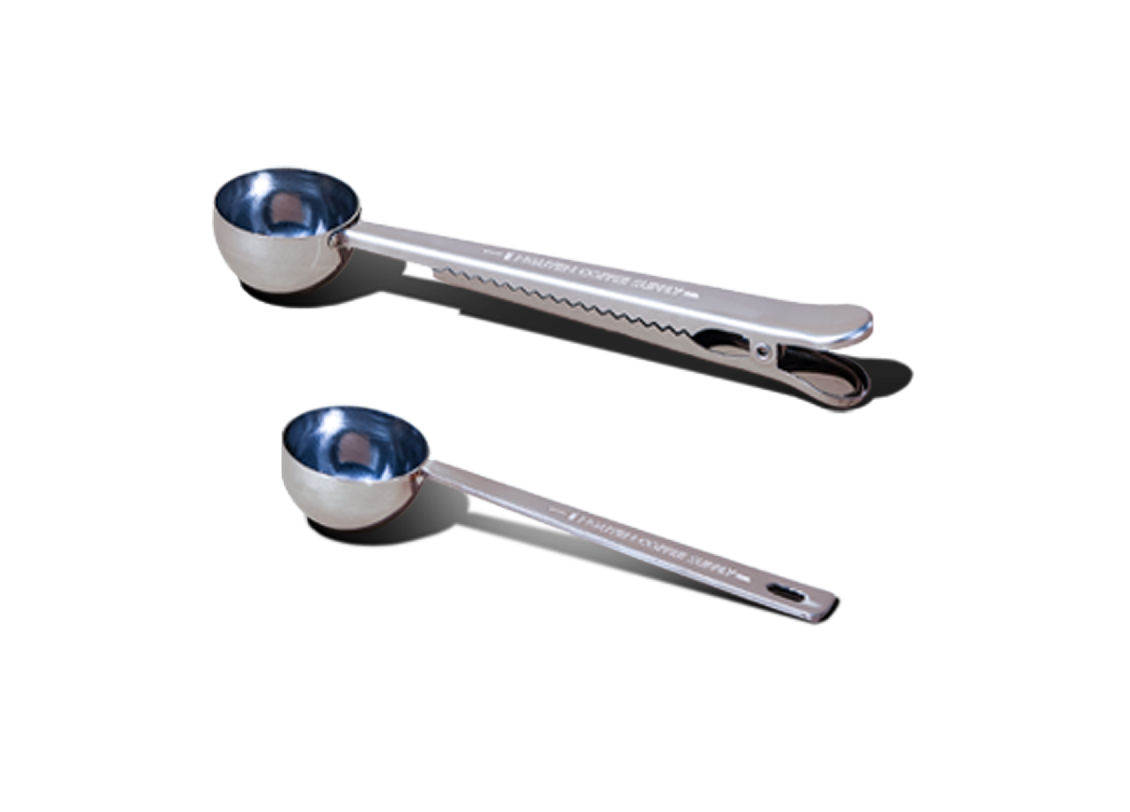 Coffee Scoop Set
Taste of Vietnam at your home.
Aromatic, Delicate and Smooth
This is one of the most interesting and delightful coffees I've tried in a long time. This is just as good if not better than other specialty Arabicas. Nguyen is changing the game!
FLAVOR PROFILE
Bean Type
100% Robusta, processed with inovative anaerobic method.
Tasting Notes
A bold blend with candied orange peel, passion fruit, and clove notes. Experience a captivating burst of flavors in every sip.
Roast Level
Light Medium Dark


Recommended ways to brew Truegrit
This is how we like to brew our coffees, no worries you can brew how ever you like – French press, V60.....
Phin Filter
French Press
Drip
WHAT MAKES
OUR COFFEE SPECIAL
Vietnamese Climate & Volcanic Soil

Thanks to the climate and fertile soil, Vietnam is the world's #2 largest coffee producer and #1 grower of robusta.

Hand-picked & Washed in Vietnam

Our coffee beans are hand-picked at peak ripeness, producing sweet & flavorful coffee.

Freshly Roasted in Brooklyn

Our coffee is roasted without any additives, flavorings, or oils. We only roast 100% coffee beans.
TRY OUR PHIN FILTER FOR A PERFECT VIETNAMESE BREW...
OR DO IT YOUR WAY
Improve your daily coffee ritual with a bold and delicious slow-drip coffee. It's a game changer. You'll thank us later.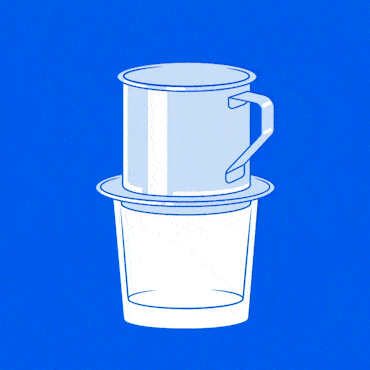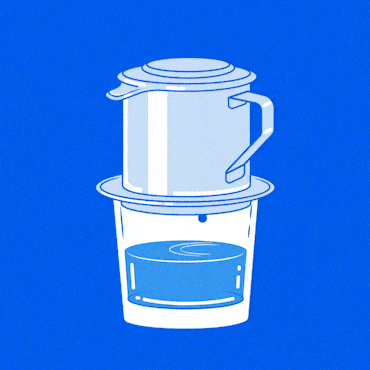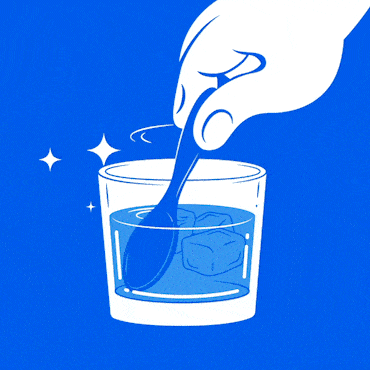 Join 150,000+ customers making more sustainable coffee at home
Excellent
Absurdly fruity, almost too heavy on passion fruit when you sniff the bag, but in terms of what comes through in the cup it isn't overwhelming and over processed instead it's the fruitiest most light-roast-arabica like robusta I've ever had while still being insanely easy to extract.
Sour taste if drink alone.
Used with a drip filter, I mixed with a bitter blend like the Saigon blend to have a good cup of coffee in the morning. (The taste is difficult to describe) May be great for cold brew but I did not try that.
Smooth and fragrant
Really enjoyed this, definitely a treat and not something I can do all the time. Delicious hot with sweetened condensed milk.
The best
The fermentation process gives this coffee a perfect, complex character unlike any other.
Never run out of Coffee
Cross coffee off your shopping list – subscribe to your favorite coffee and we'll deliver it regularly and with a discount.


Not sure which Nguyen coffee supply is for you?
First time here or still not sure what to taste next? Start with our Discovery Kit Subscription. Or take a quiz and find out which Nguyen Coffee Supply coffee makes the perfect brew for a happy you.