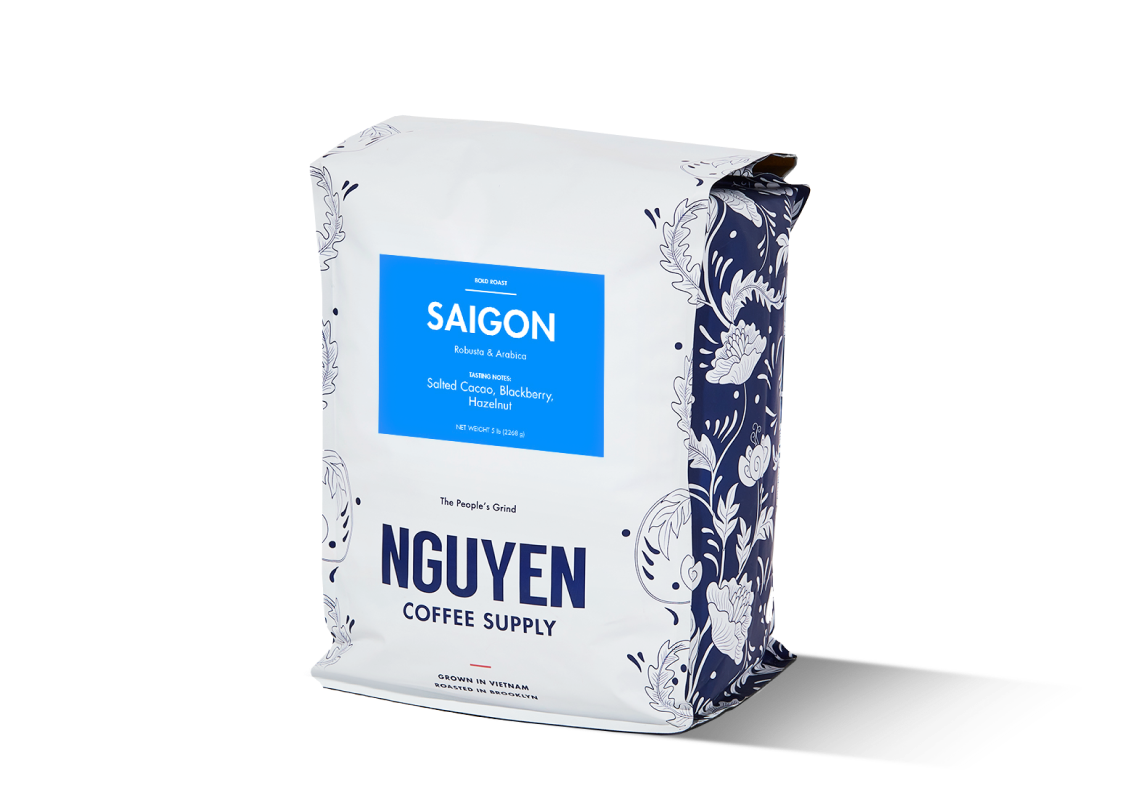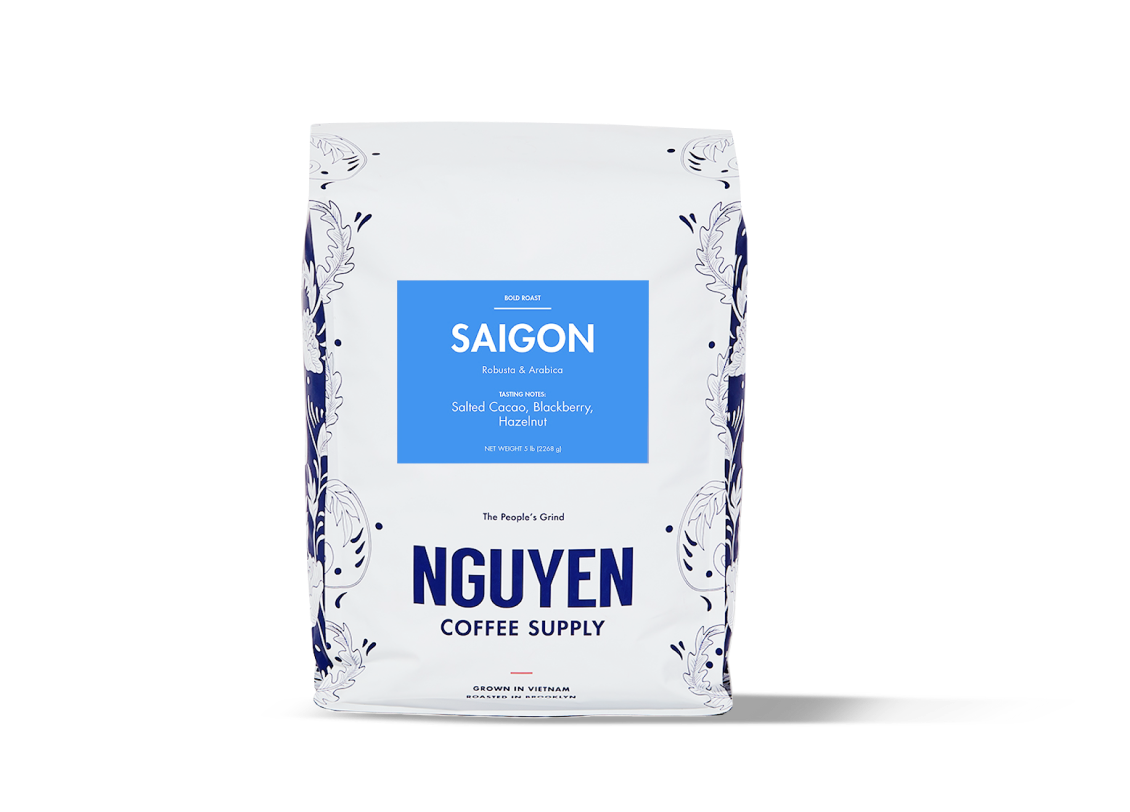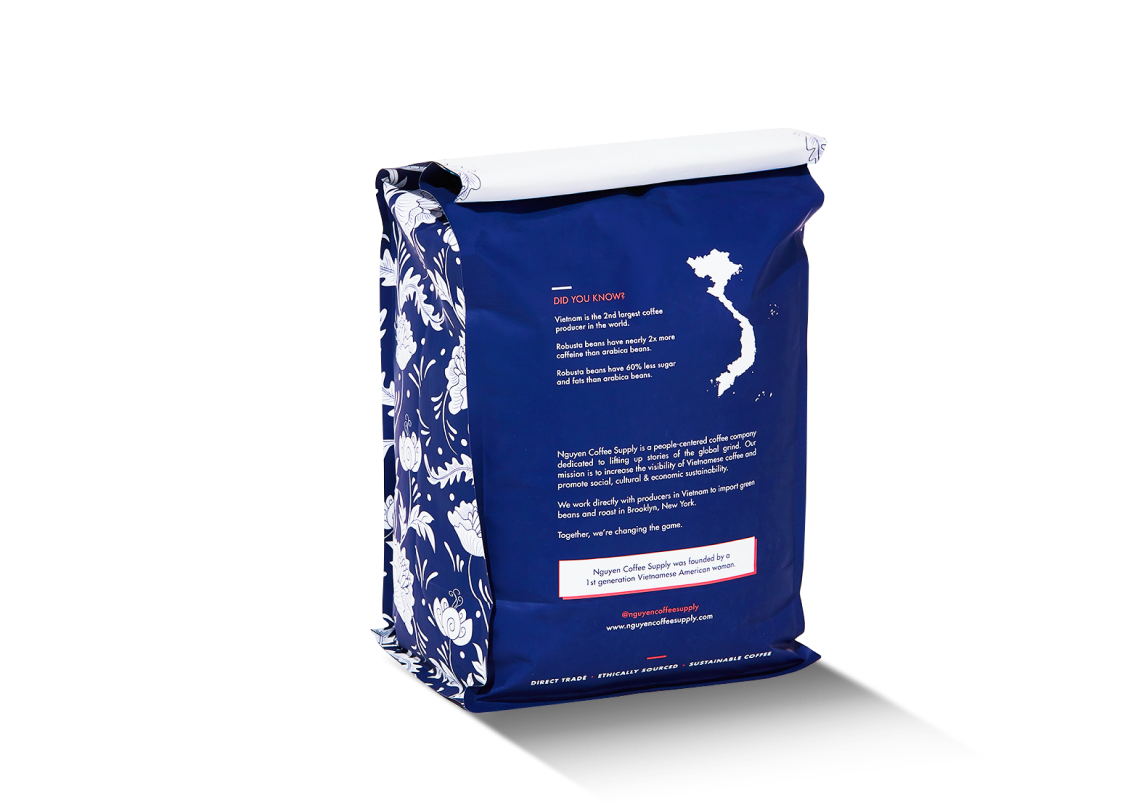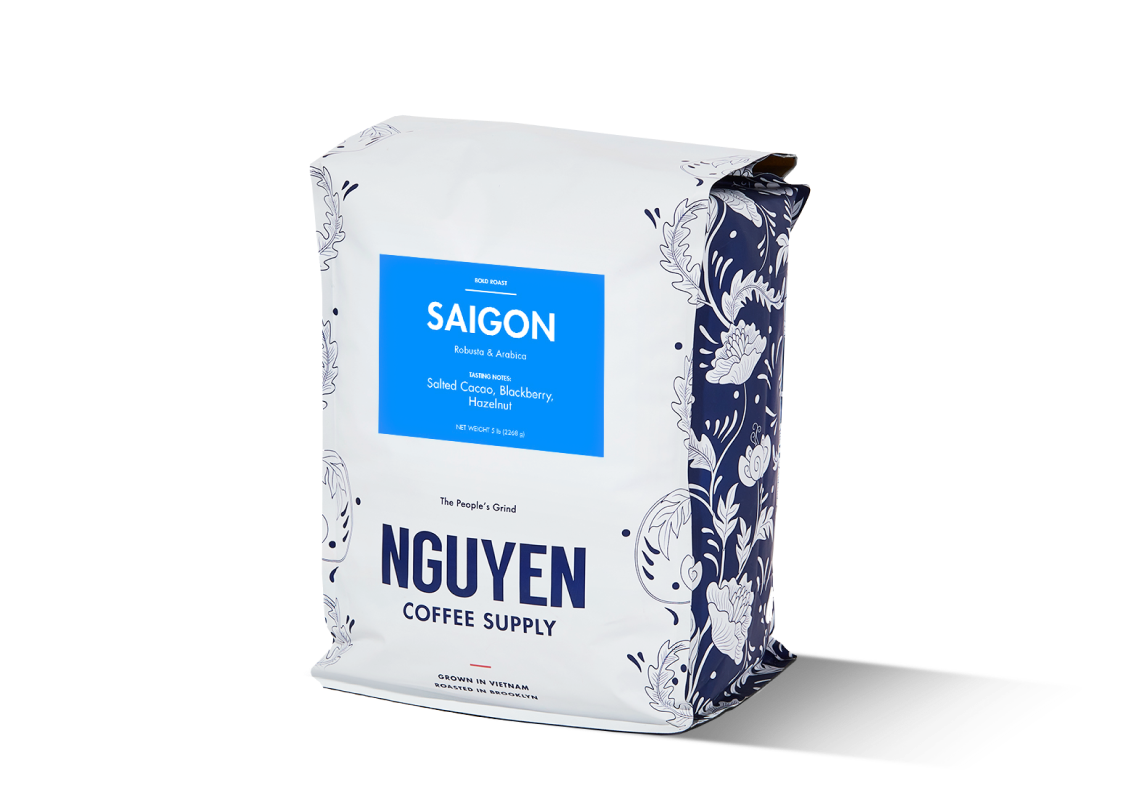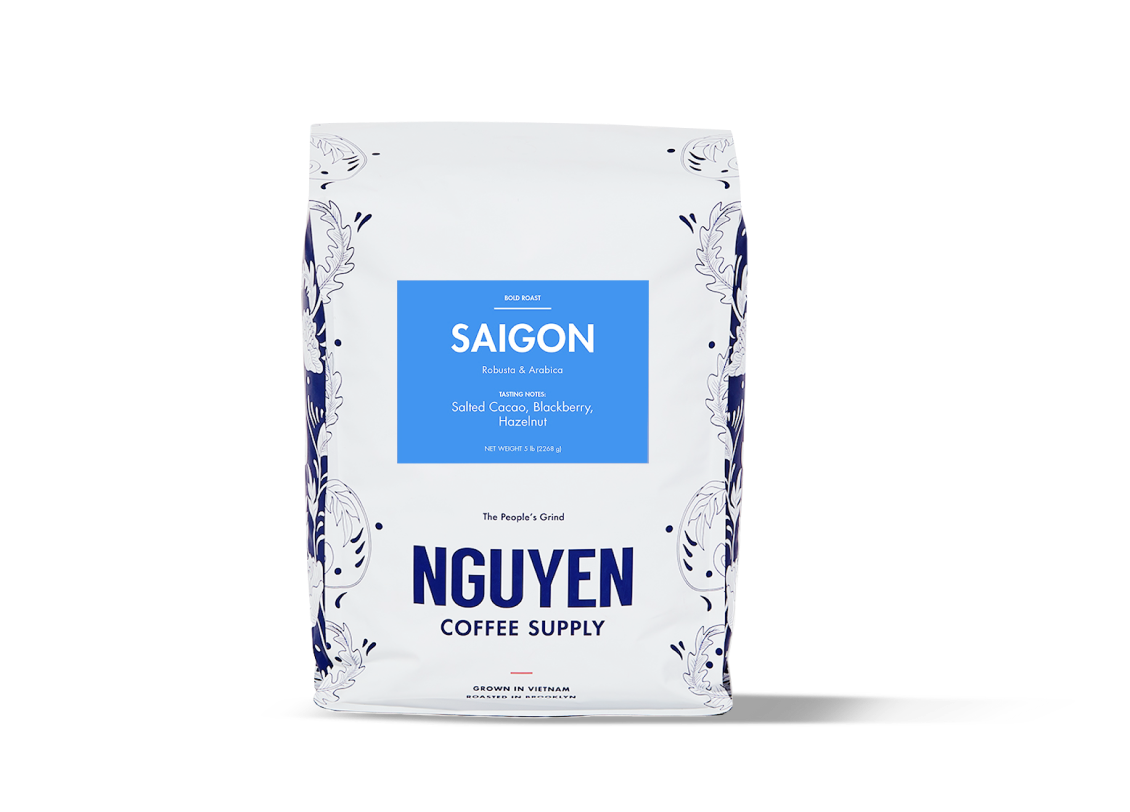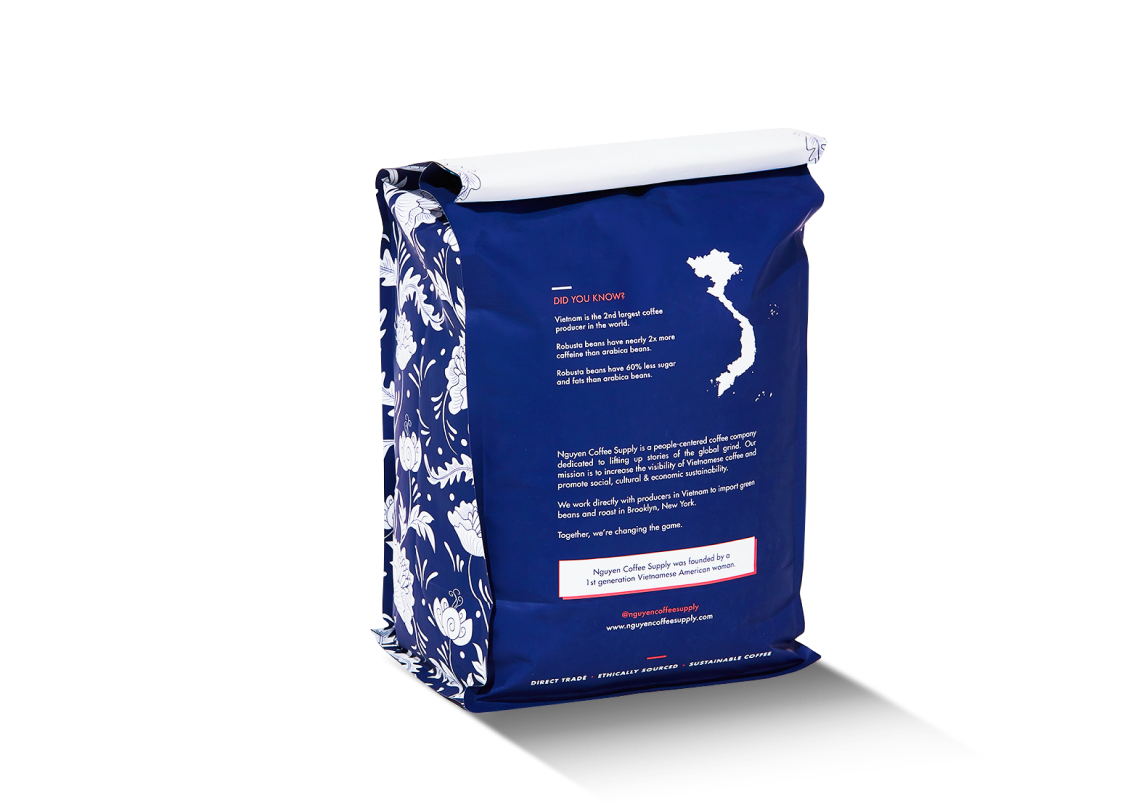 5.0 based on 3 reviews
5 lb Bag: Saigon (Arabica & Robusta Blend)
5 lbs
Sustainable Direct Trade
Roasted in Brooklyn
Your favorite bag of coffee, but bigger!
Bringing together the unique qualities of both robusta and arabica coffee beans, our Saigon roast is reflective of the most dynamic and progressive city in Vietnam. It's a perfect blend of tradition and new energy.
Note: Our ground coffee size is fine, dialed in for our phin filters.
Read more Read less
Roast Level:

Dark

Flavor Notes:

Salted Cacao, Blackberry, Hazelnut

Recommended Brews:

Espresso, Phin Filter, French Press, Drip
Sorry, this ithem is currently sold out.
Complete your coffee routine: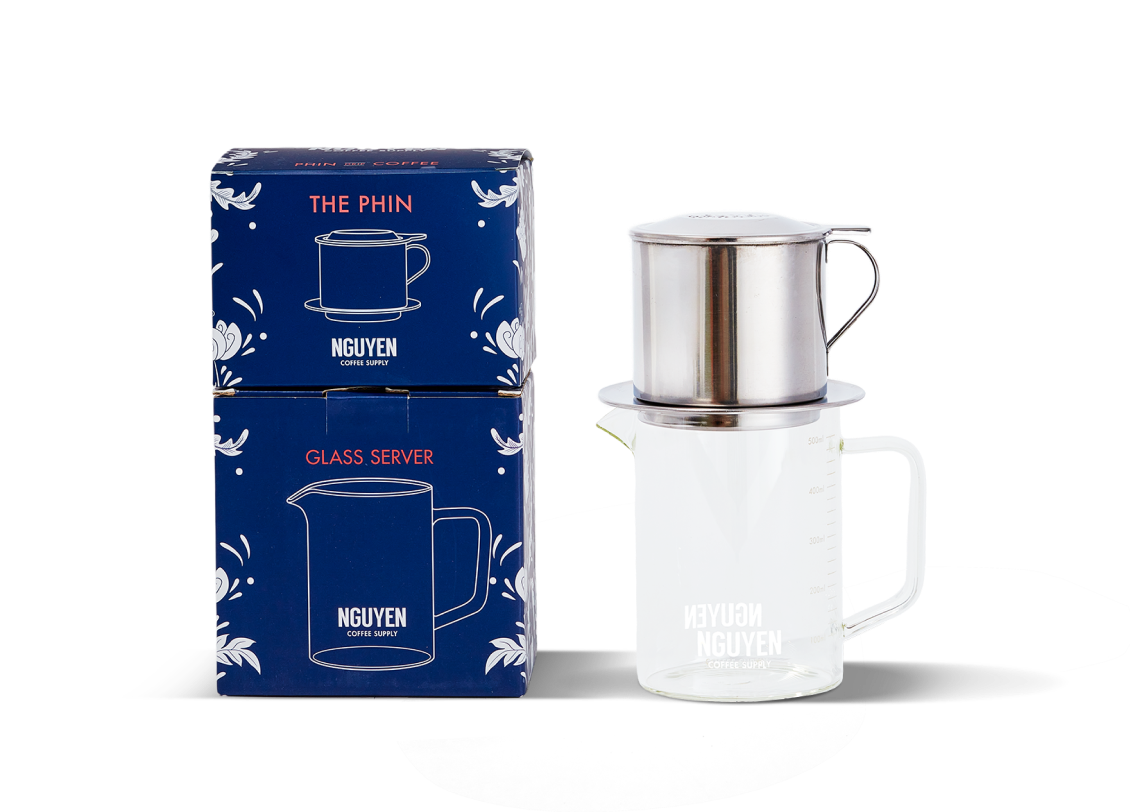 Phin Drip Coffee Set
Taste of Vietnam at your home.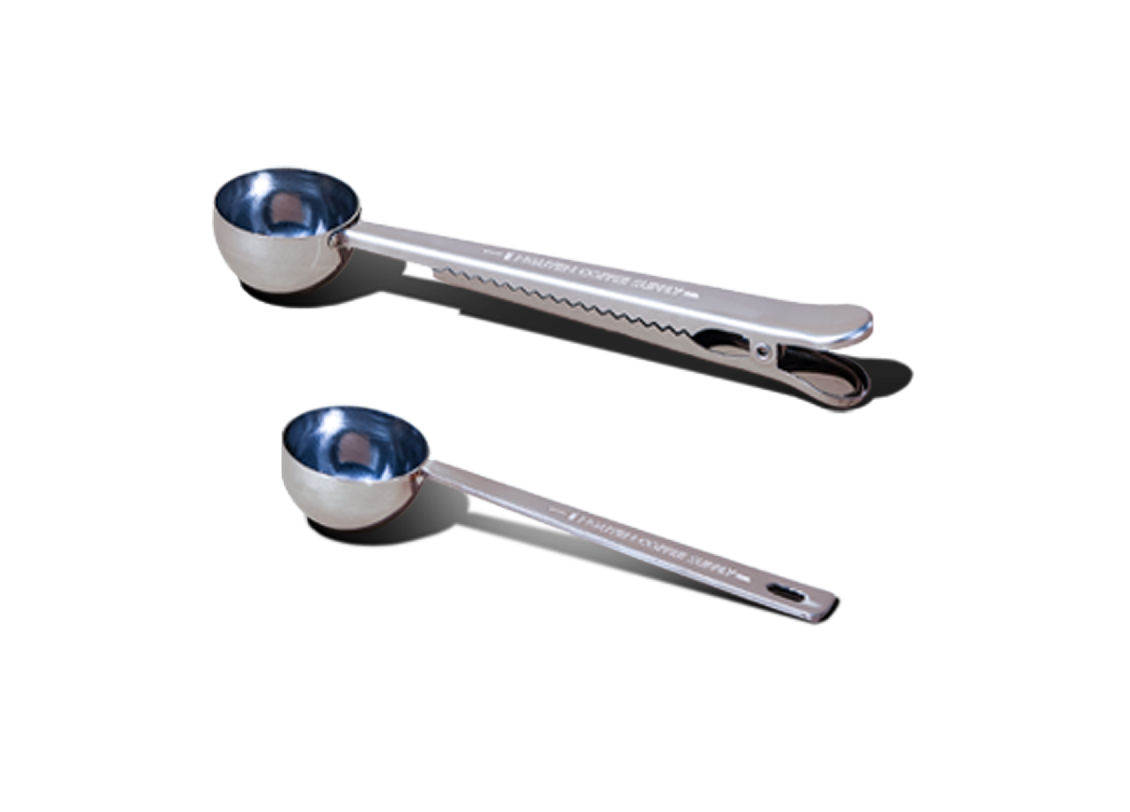 Coffee Scoop Set
Taste of Vietnam at your home.
Best coffee I've had in a long time
Saigon has a rich, smooth non-acidic flavor.
FLAVOR PROFILE
Bean Type
Perfect balans of an Arabica and Robusta blend.
Tasting Notes
A bold union of Salted Cacao, Blackberry, and Hazelnut that sparks your senses.
Roast Level
Light Medium Dark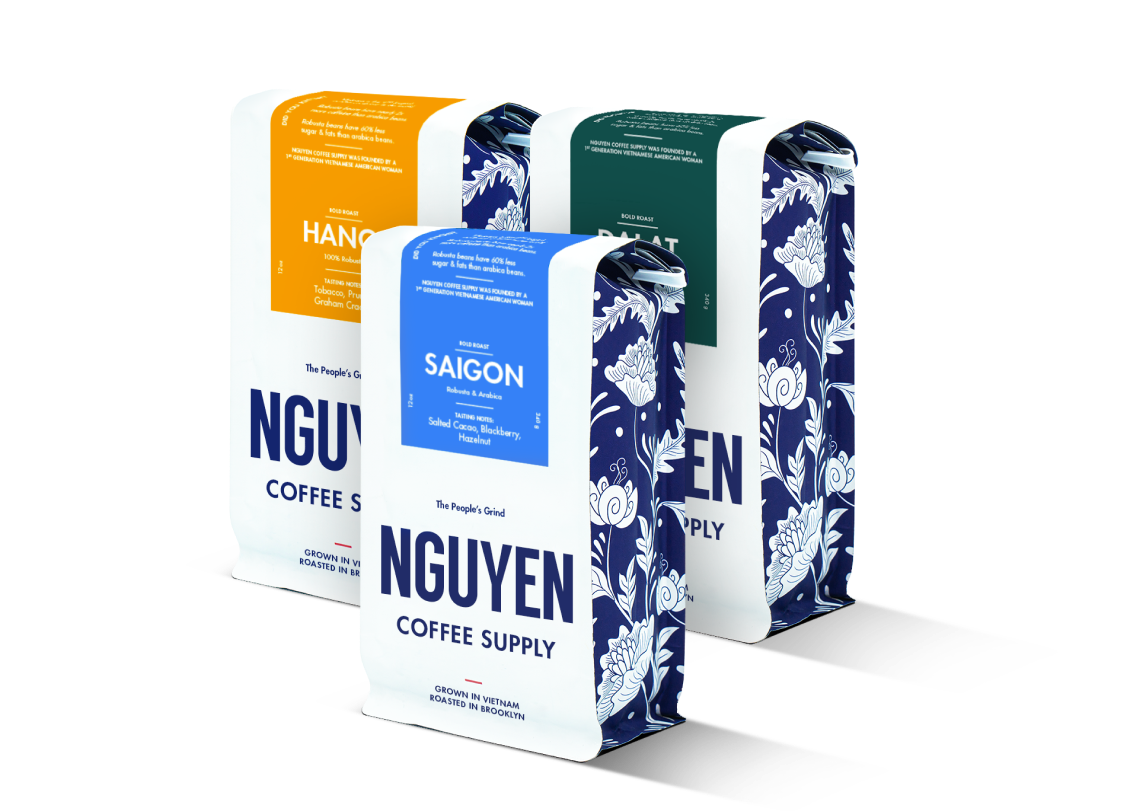 Dark Roast Coffee Trio
For our dark roast coffee lovers -- try the full range of Vietnamese arabica & robusta coffees uniquely roasted for a bold profile.

This trio includes:
Dalat (100% Arabica) 12 oz bag
Hanoi (100% Peaberry Robusta) 12 oz bag
Saigon (Arabica & Robusta) 12 oz bag
We import quality Vietnamese coffee beans from our partner farms in Vietnam and roast weekly in Brooklyn, New York. 
Note: Our ground coffee size is fine, dialed in for our phin filters.
What's inside


Recommended ways to brew Truegrit
This is how we like to brew our coffees, no worries you can brew how ever you like – French press, V60.....
Phin Filter
French Press
Drip
WHAT MAKES
OUR COFFEE SPECIAL
Vietnamese Climate & Volcanic Soil

Thanks to the climate and fertile soil, Vietnam is the world's #2 largest coffee producer and #1 grower of robusta.

Hand-picked & Washed in Vietnam

Our coffee beans are hand-picked at peak ripeness, producing sweet & flavorful coffee.

Freshly Roasted in Brooklyn

Our coffee is roasted without any additives, flavorings, or oils. We only roast 100% coffee beans.
TRY OUR PHIN FILTER FOR A PERFECT VIETNAMESE BREW...
OR DO IT YOUR WAY
Improve your daily coffee ritual with a bold and delicious slow-drip coffee. It's a game changer. You'll thank us later.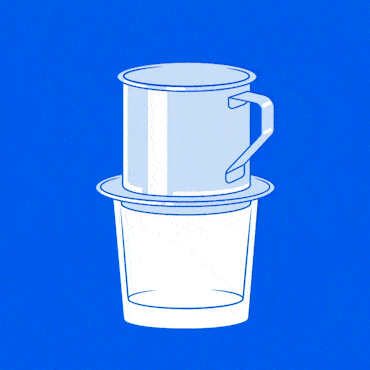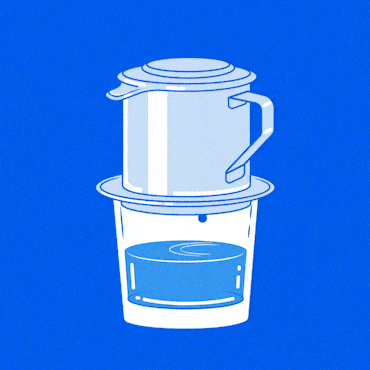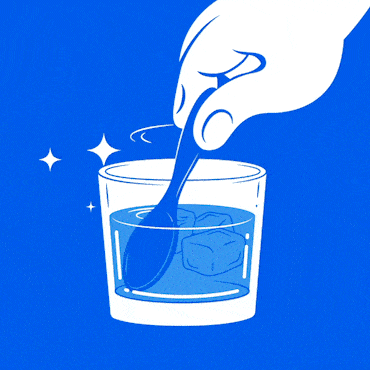 Join 150,000+ customers making more sustainable coffee at home
5 lb Bag: Saigon (Arabica & Robusta Blend)
After traveling to Vietnam, this Coffee is on point for the perfect mix of Robusta and Arabica. Sweet and bitter notes with no sour aftertaste.
Never run out of Coffee
Cross coffee off your shopping list – subscribe to your favorite coffee and we'll deliver it regularly and with a discount.


Not sure which Nguyen coffee supply is for you?
First time here or still not sure what to taste next? Start with our Discovery Kit Subscription. Or take a quiz and find out which Nguyen Coffee Supply coffee makes the perfect brew for a happy you.