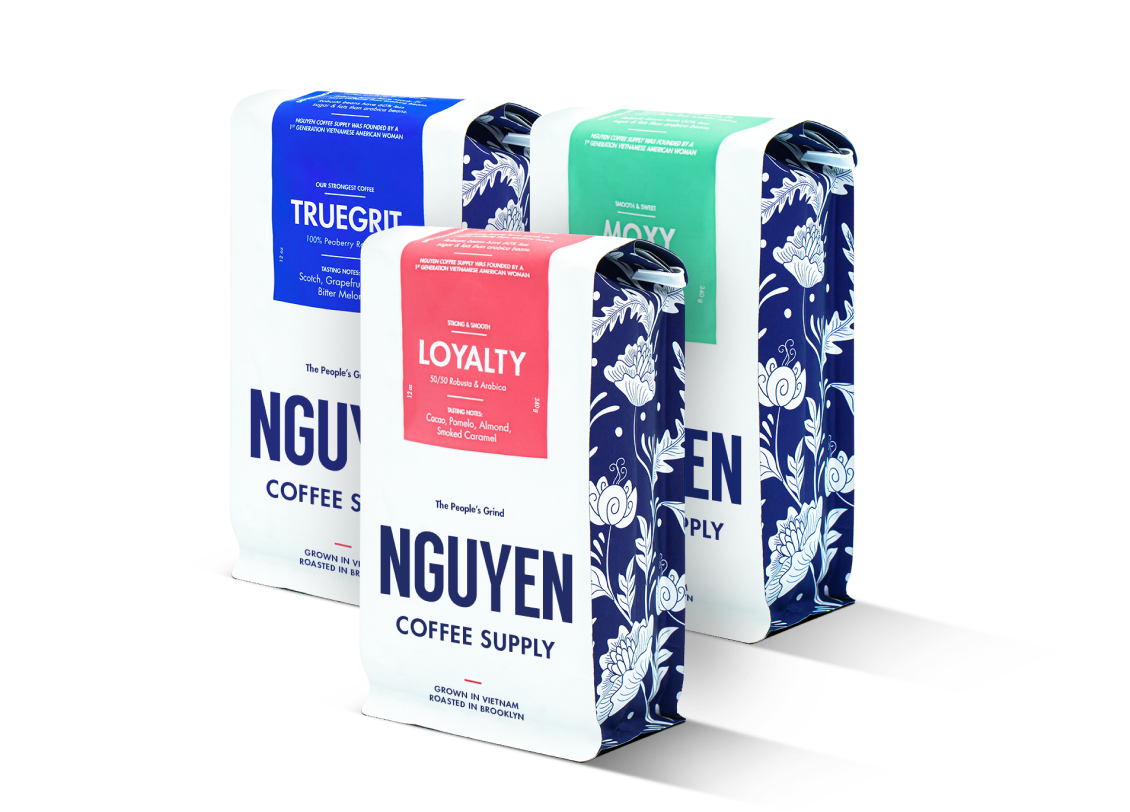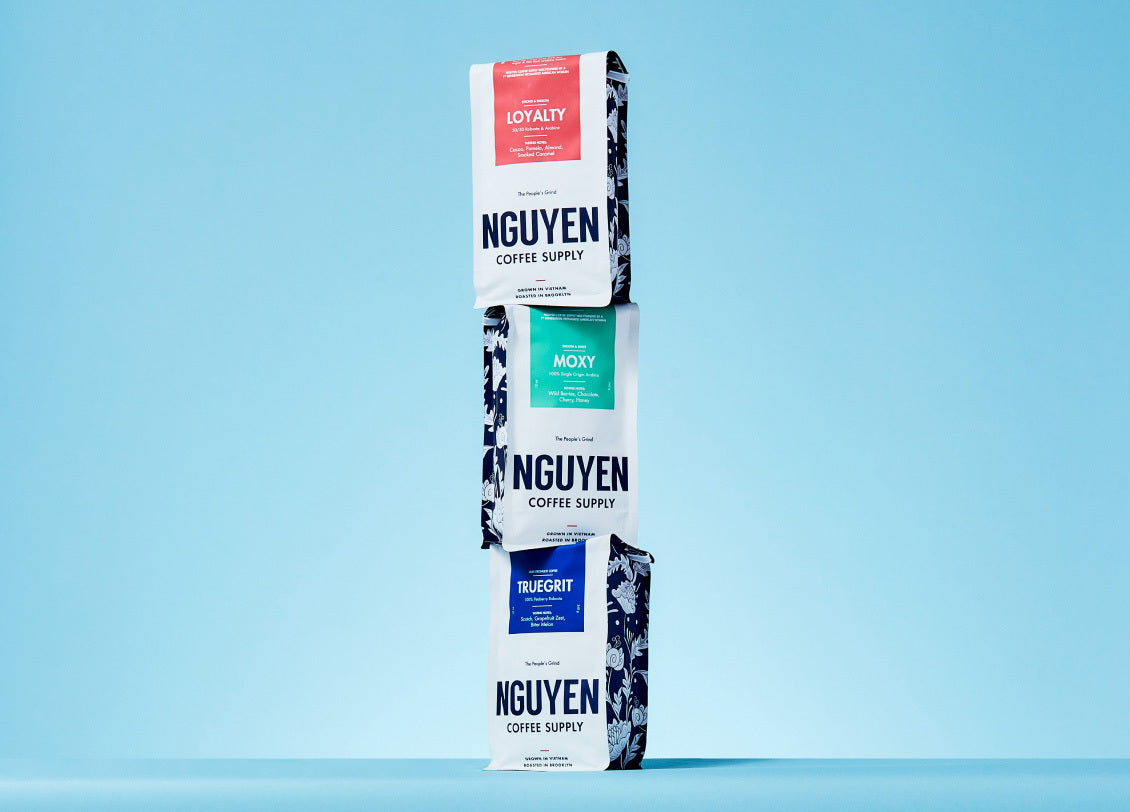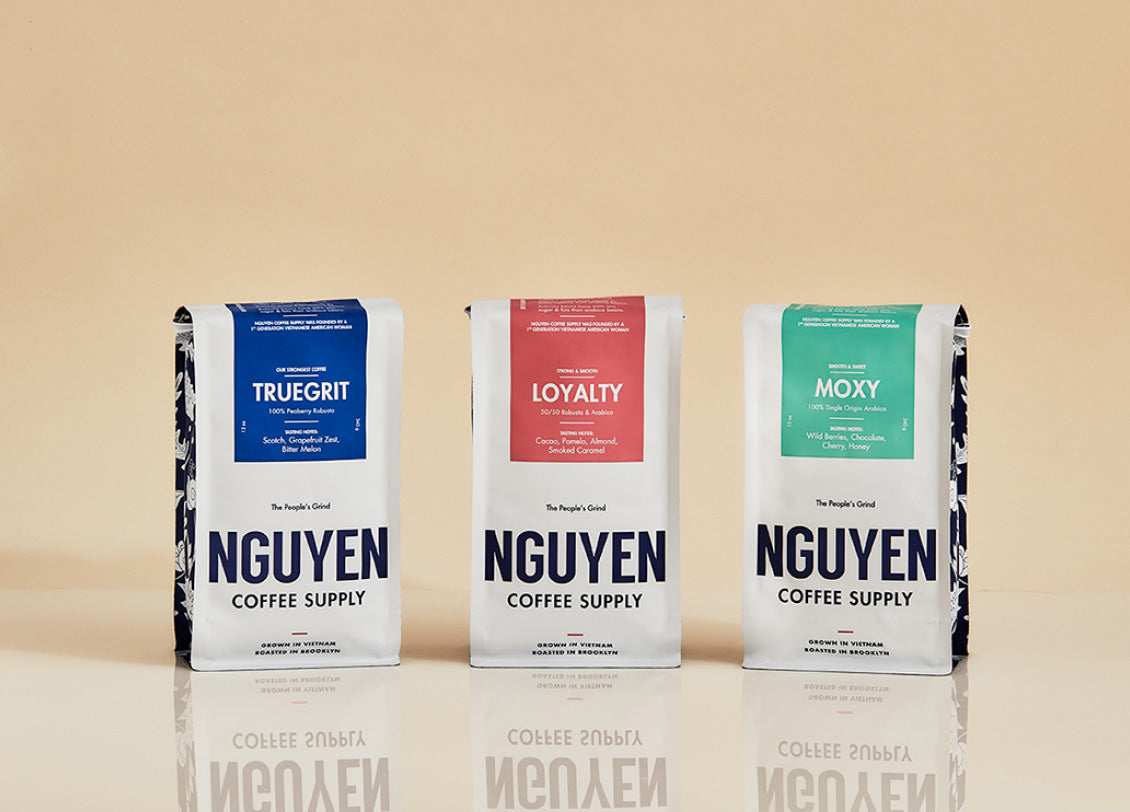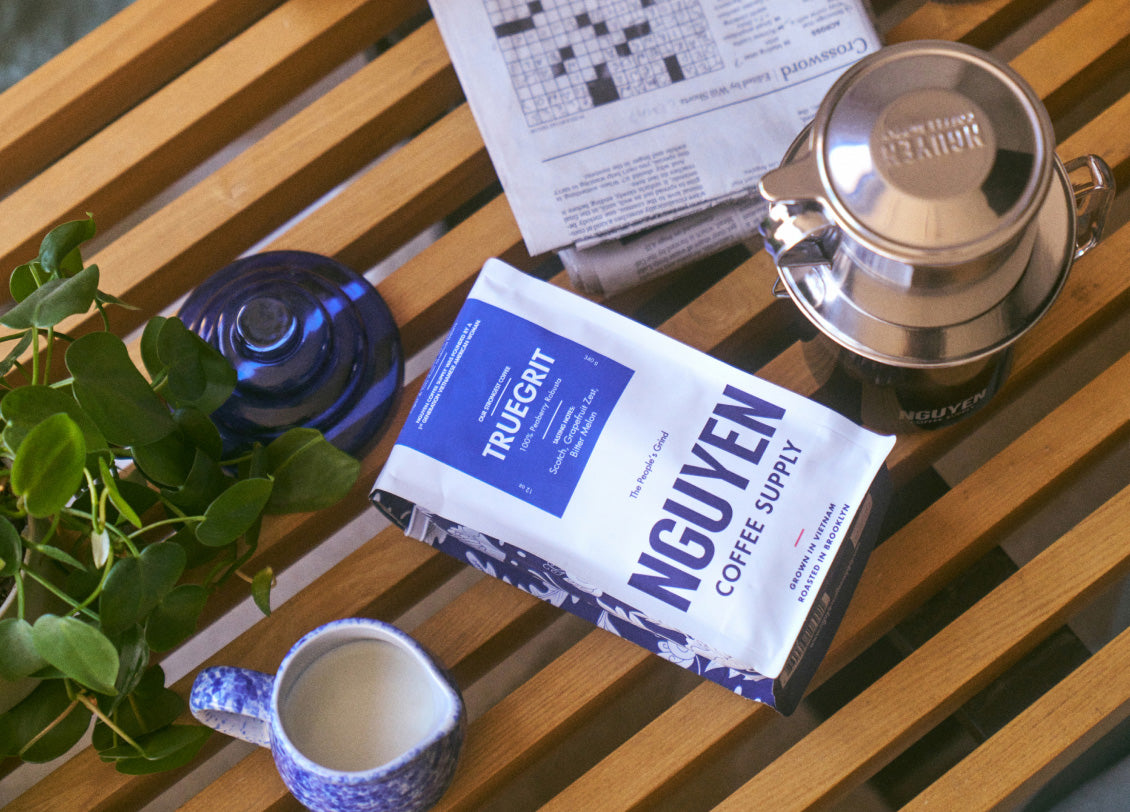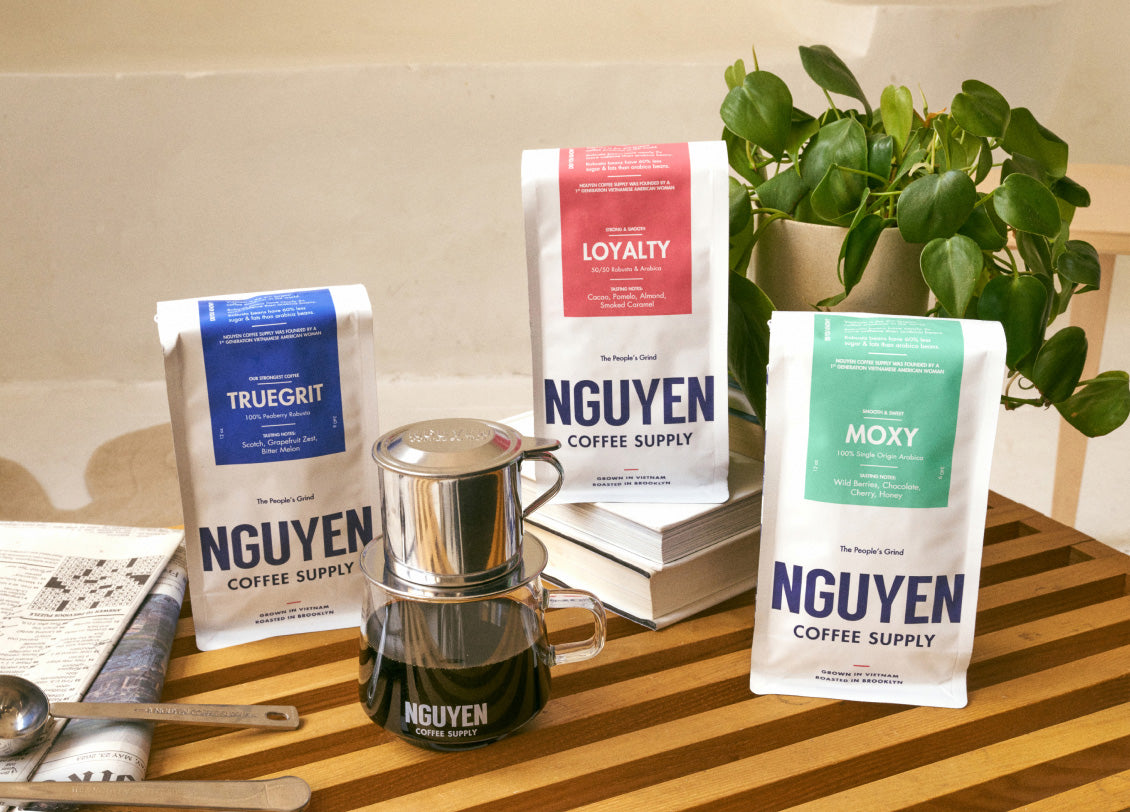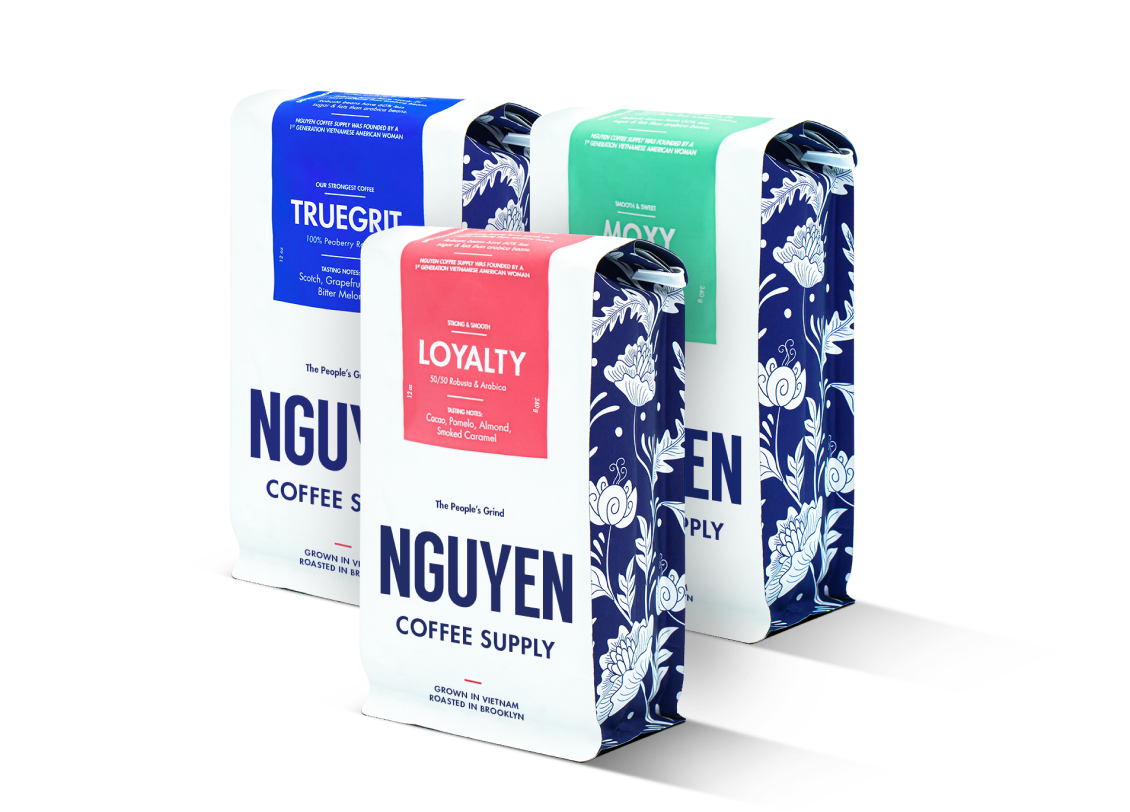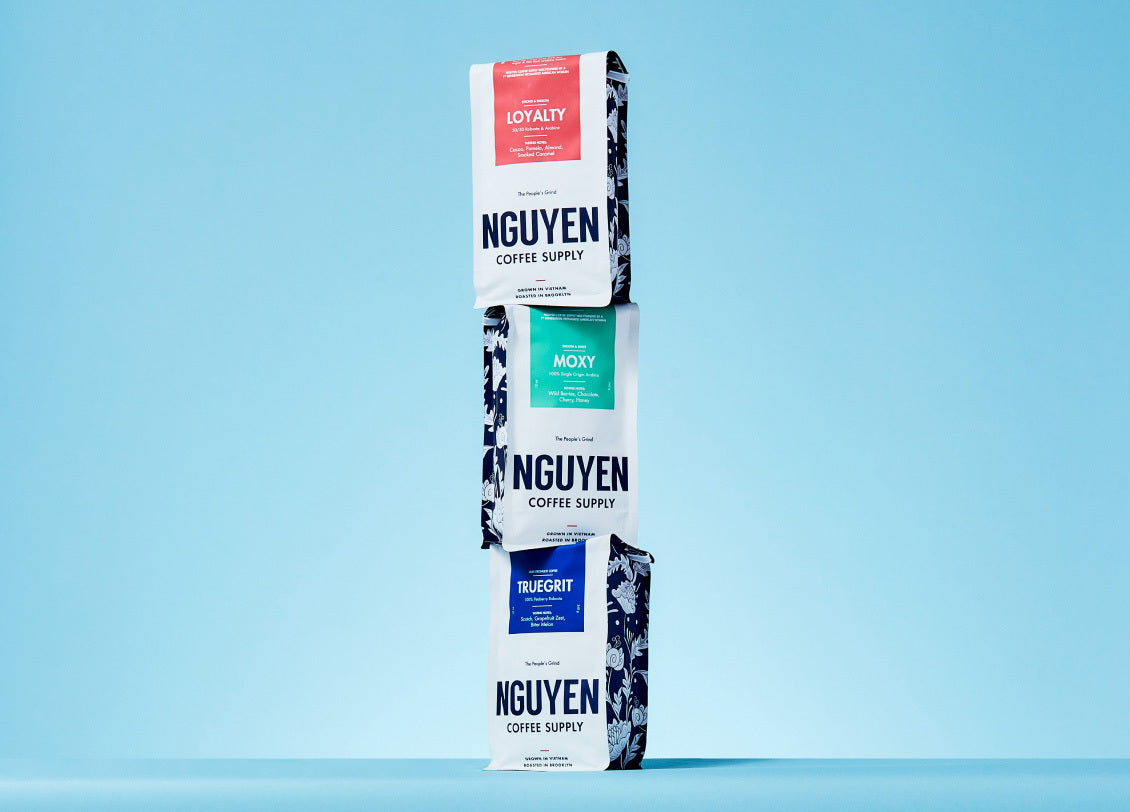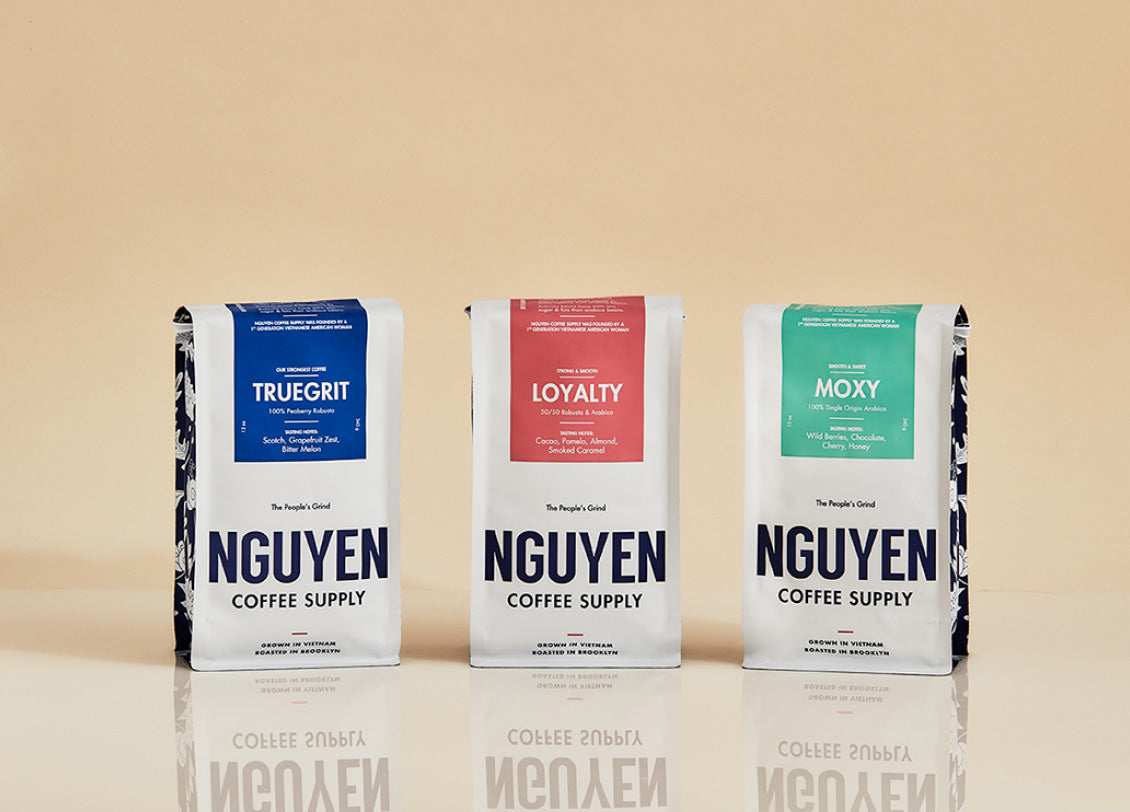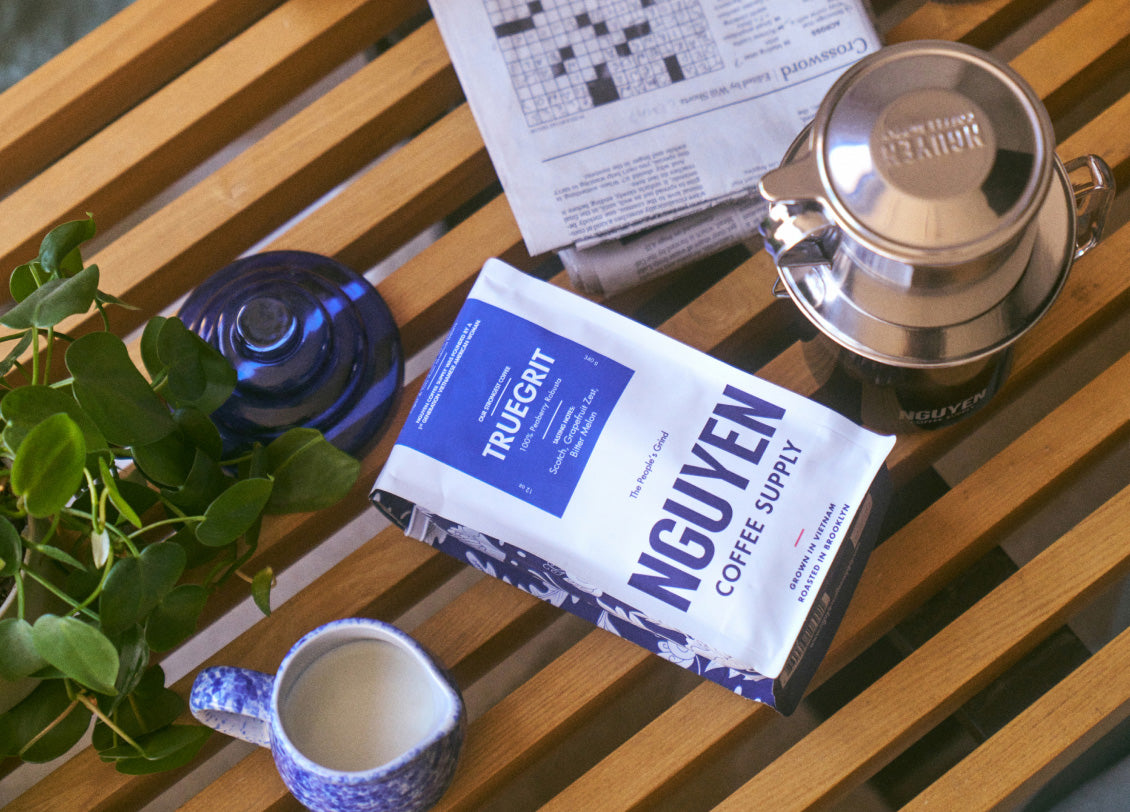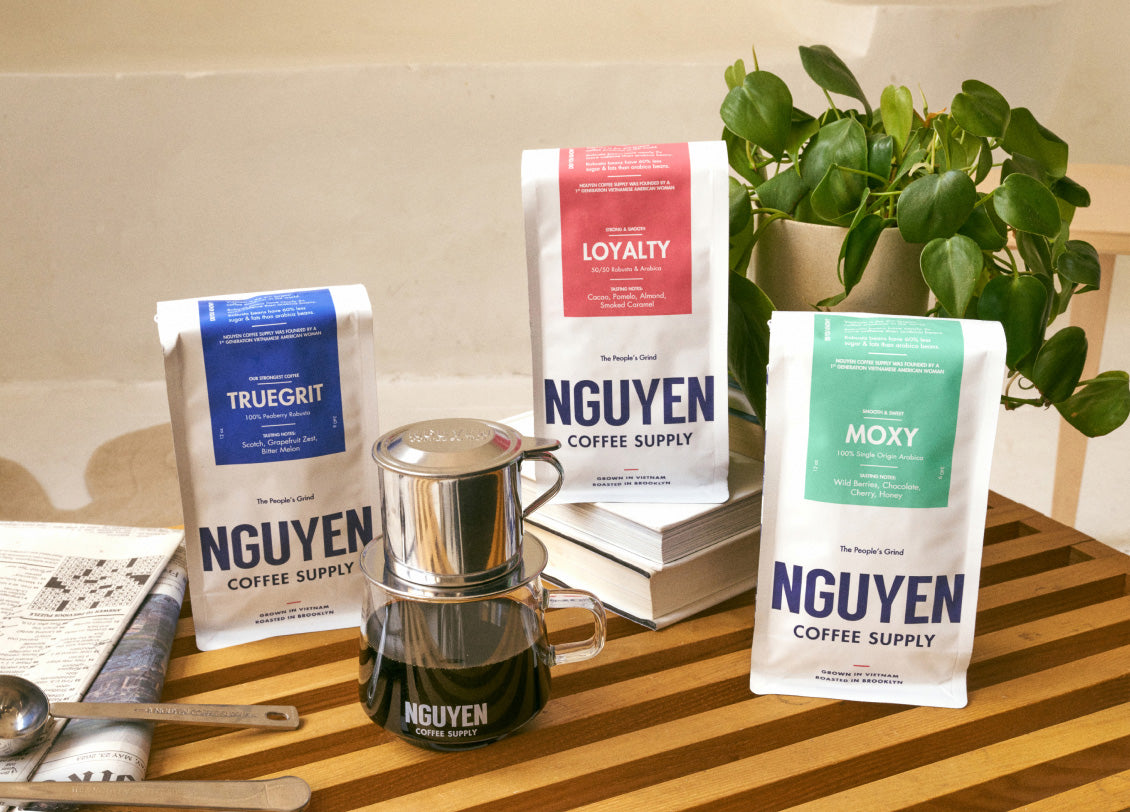 4.85 based on 424 reviews
The Original Vietnamese Coffee Trio
Can't decide? Get all three!

Moxy (100% Arabica) 12 oz bag
Sweet and smooth. Our brightest coffee. 
Truegrit (100% Peaberry Robusta) 12 oz bag
Our strongest coffee. Nearly 2x more caffeine content than arabica, and 60% less sugar and fats.
Loyalty (Arabica & Robusta) 12 oz bag
Our bestseller. The perfect balance of bold, smooth, with subtle notes of fruit. This blend has roughly 25% more caffeine than blends made with 100% arabica.
We have import quality Vietnamese coffee beans from our partner farms in Vietnam and we roast fresh weekly in Brooklyn. 
Note: Our ground coffee size is fine, dialed in for our phin filters.
Read more Read less
Sorry, this ithem is currently sold out.
Complete your coffee routine: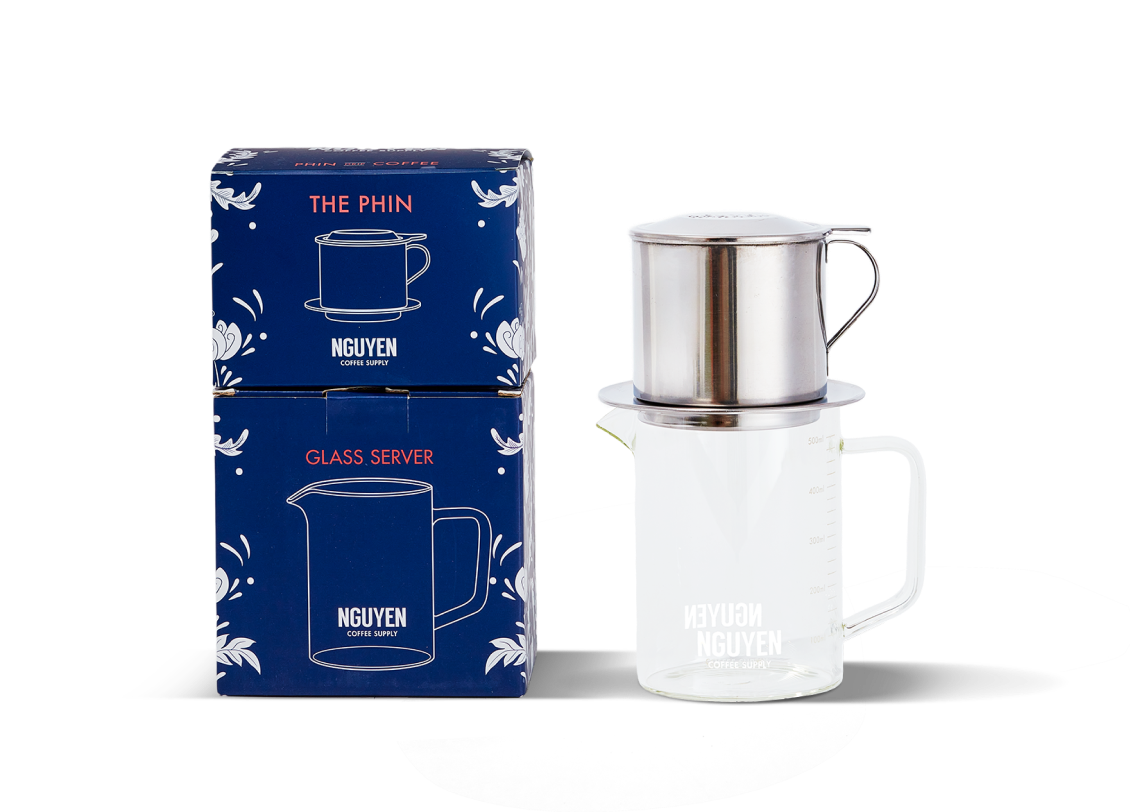 Phin Drip Coffee Set
Taste of Vietnam at your home.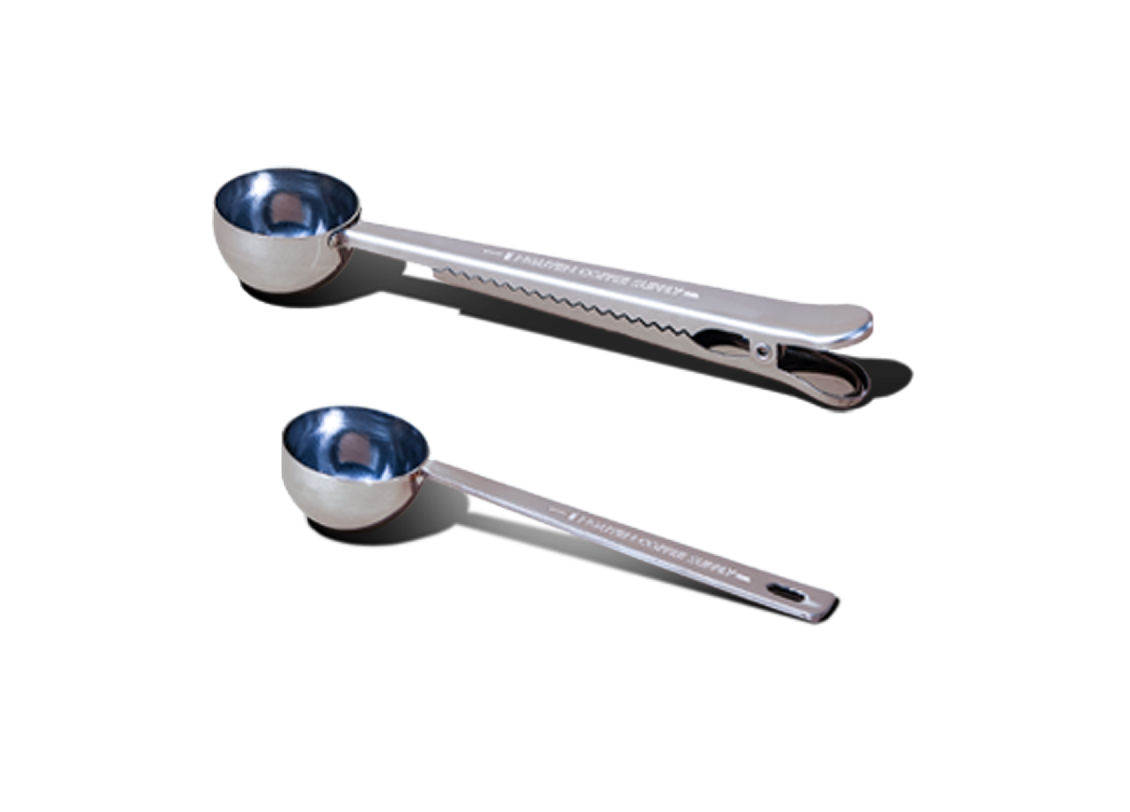 Coffee Scoop Set
Taste of Vietnam at your home.
Coffee Trio
I Love this coffee! I'm not much on nuance flavors. I have never been aware of having 100% robusta but it knocked my socks off as a cone filter brew. I brewed in a chemex later and it is just the ticket. Smooth, bold. Love it.
WHAT MAKES
OUR COFFEE SPECIAL
Vietnamese Climate & Volcanic Soil

Thanks to the climate and fertile soil, Vietnam is the world's #2 largest coffee producer and #1 grower of robusta.

Hand-picked & Washed in Vietnam

Our coffee beans are hand-picked at peak ripeness, producing sweet & flavorful coffee.

Freshly Roasted in Brooklyn

Our coffee is roasted without any additives, flavorings, or oils. We only roast 100% coffee beans.
Join 150,000+ customers making more sustainable coffee at home
4.85 based on 424 reviews
Did not receive robusta brand in frost order of 3 bags
Not as strong as I thought it would be
Coffee is good, but Robusta not for me
The coffee beans are fresh, welll-packaged, and flavorful. I enjoyed the coffee brewed. But I realized I like the flavor profile of Arabica more.
Coffee
Love everything we've tried!!
Never run out of Coffee
Cross coffee off your shopping list – subscribe to your favorite coffee and we'll deliver it regularly and with a discount.


Not sure which Nguyen coffee supply is for you?
First time here or still not sure what to taste next? Start with our Discovery Kit Subscription. Or take a quiz and find out which Nguyen Coffee Supply coffee makes the perfect brew for a happy you.