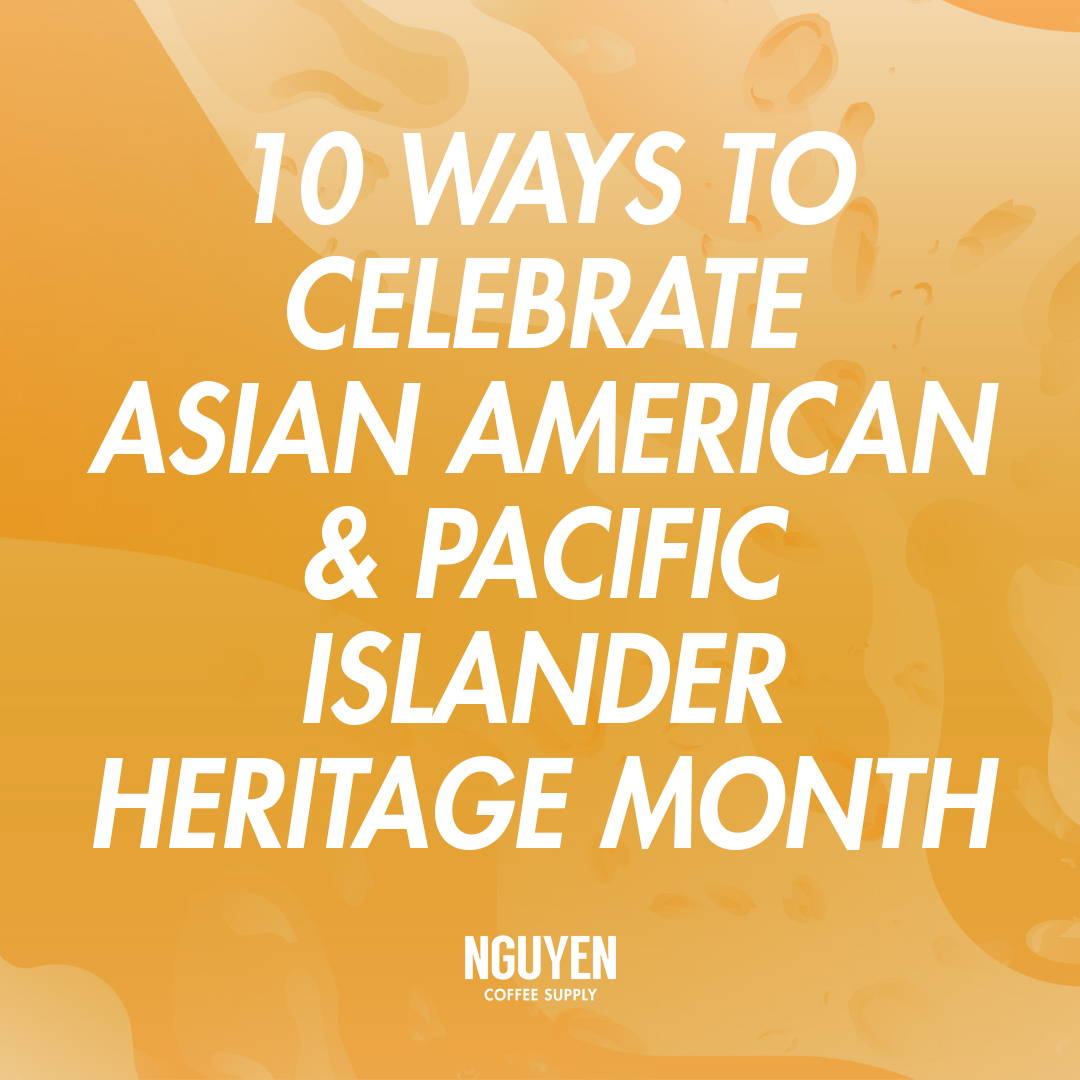 To celebrate Asian American & Pacific Islander Heritage Month (AAPIHM), we're proud to share a toolkit on how one can participate in the month regardless of their identity. As a company rooted in inclusivity and cultural integrity, we believe that AAPIHM is a period for all to reflect and celebrate the AAPI community.
Below you can find context on AAPIHM as well as copy to share. Additionally, you can find shareable assets on how to celebrate AAPIHM, past informational posts, and suggested further reading.
People of Asian descent have existed in the United States for centuries – from Filipinos in the 1500s to Japanese and Chinese folks in the 1800s and beyond. Additionally, the Southeast Asian community in the United States primarily arrived in the 1970s and 80s, after the Vietnam War which included the secret bombing campaign in Laos and the Khmer Genocide – a reflection of the diverse experiences of Asian Americans as a whole. This month serves as a public period of commemoration to recognize the impacts these communities have had on the fabric of American society.
At the same time, AAPIHM is also a time for reflection on the injustices faced by the AAPI community throughout American history including the Chinese Exclusion Act, Japanese Internment, and the recent attacks on Asian elders and women across the country. AAPIHM exists to uplift the AAPI community as well as bring compassion and understanding to an often neglected yet significant portion of the American population.
10 Ways to Celebrate AAPIHM: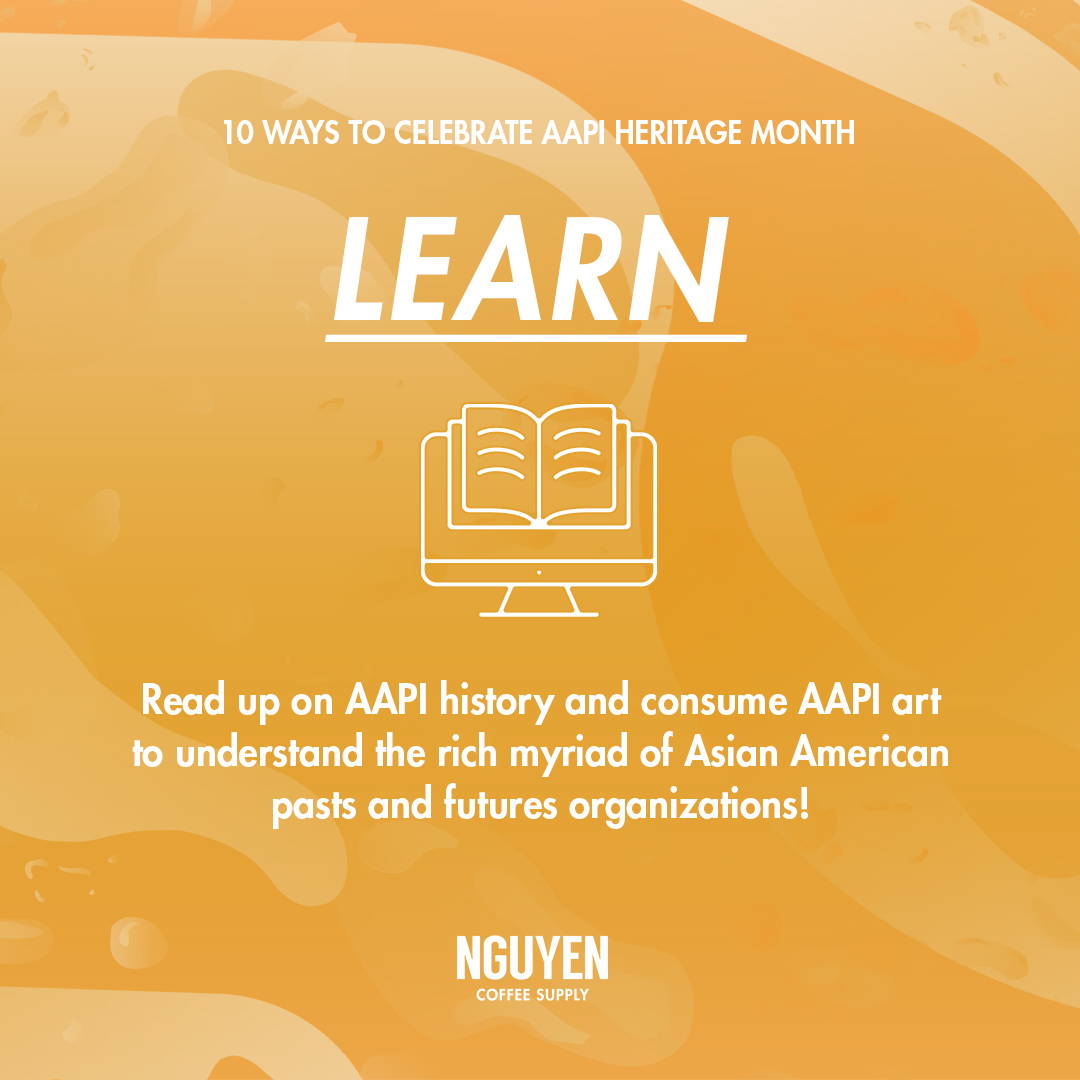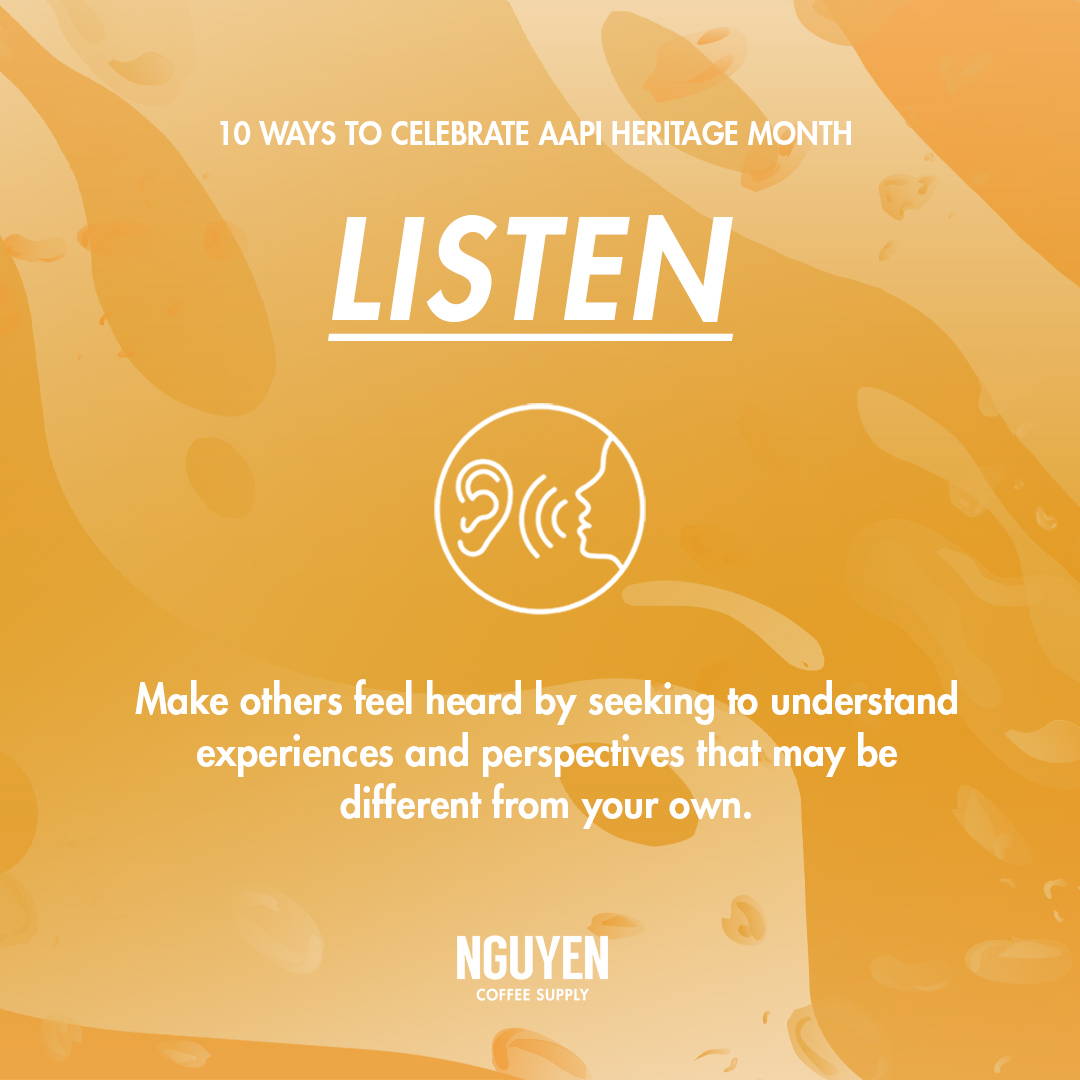 ---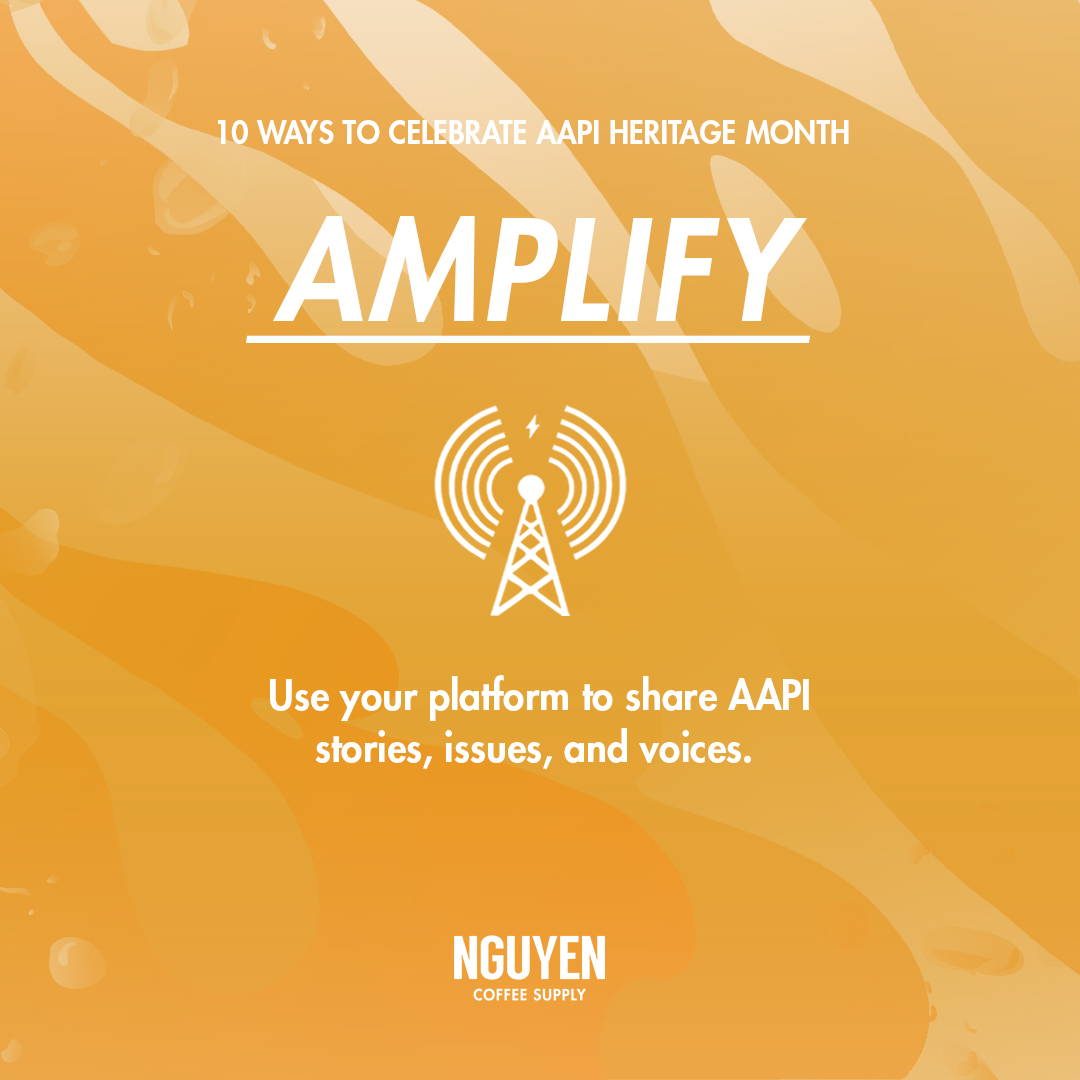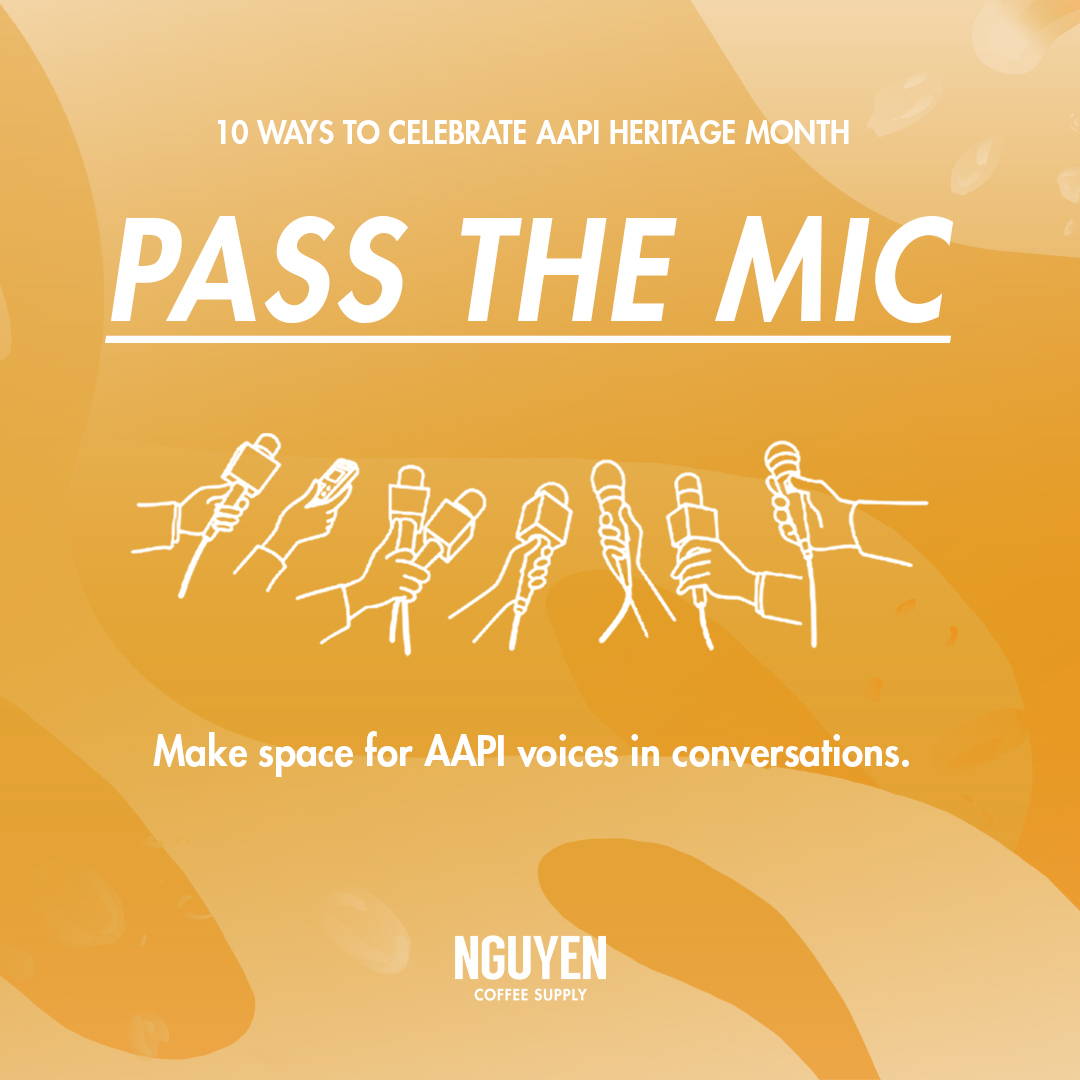 ---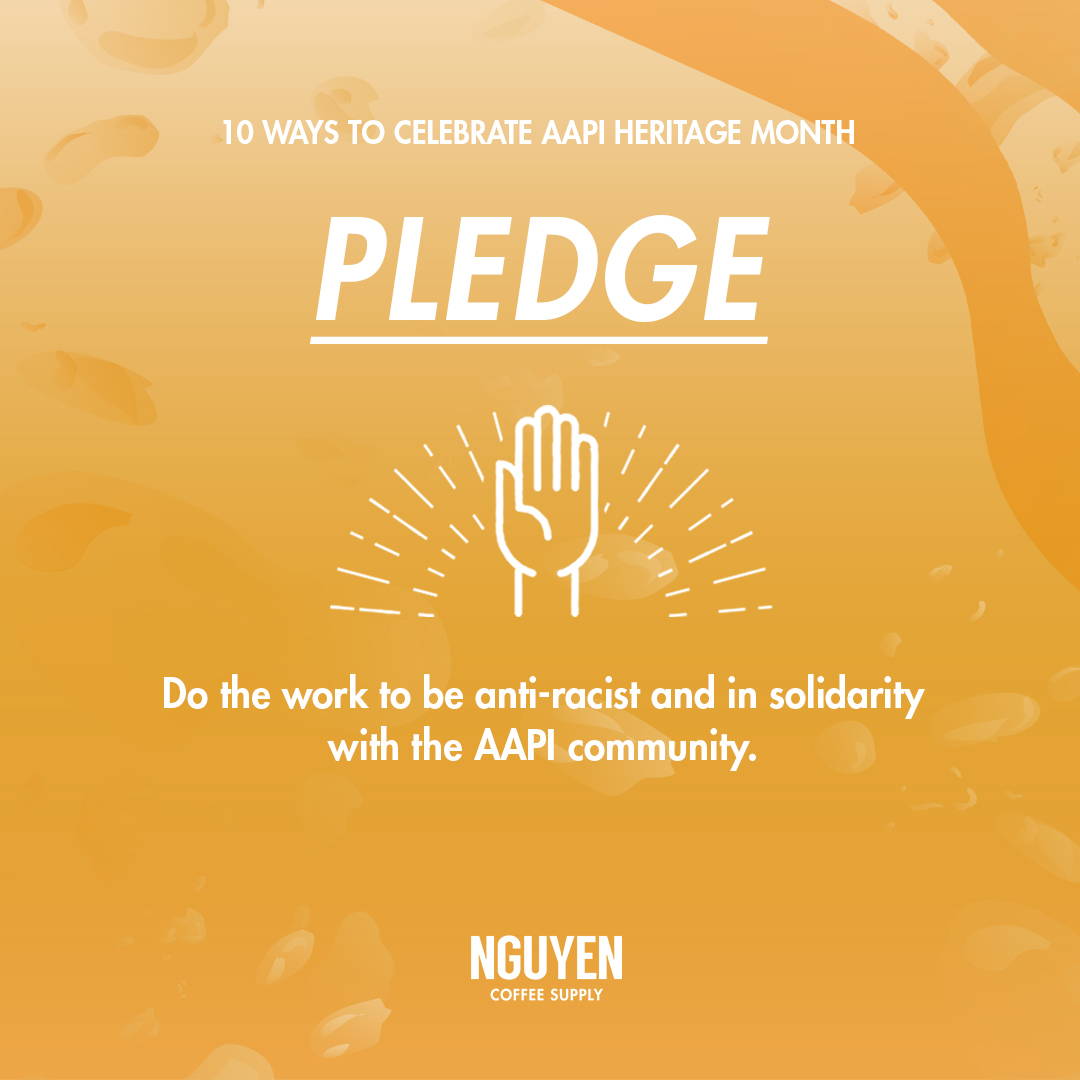 ---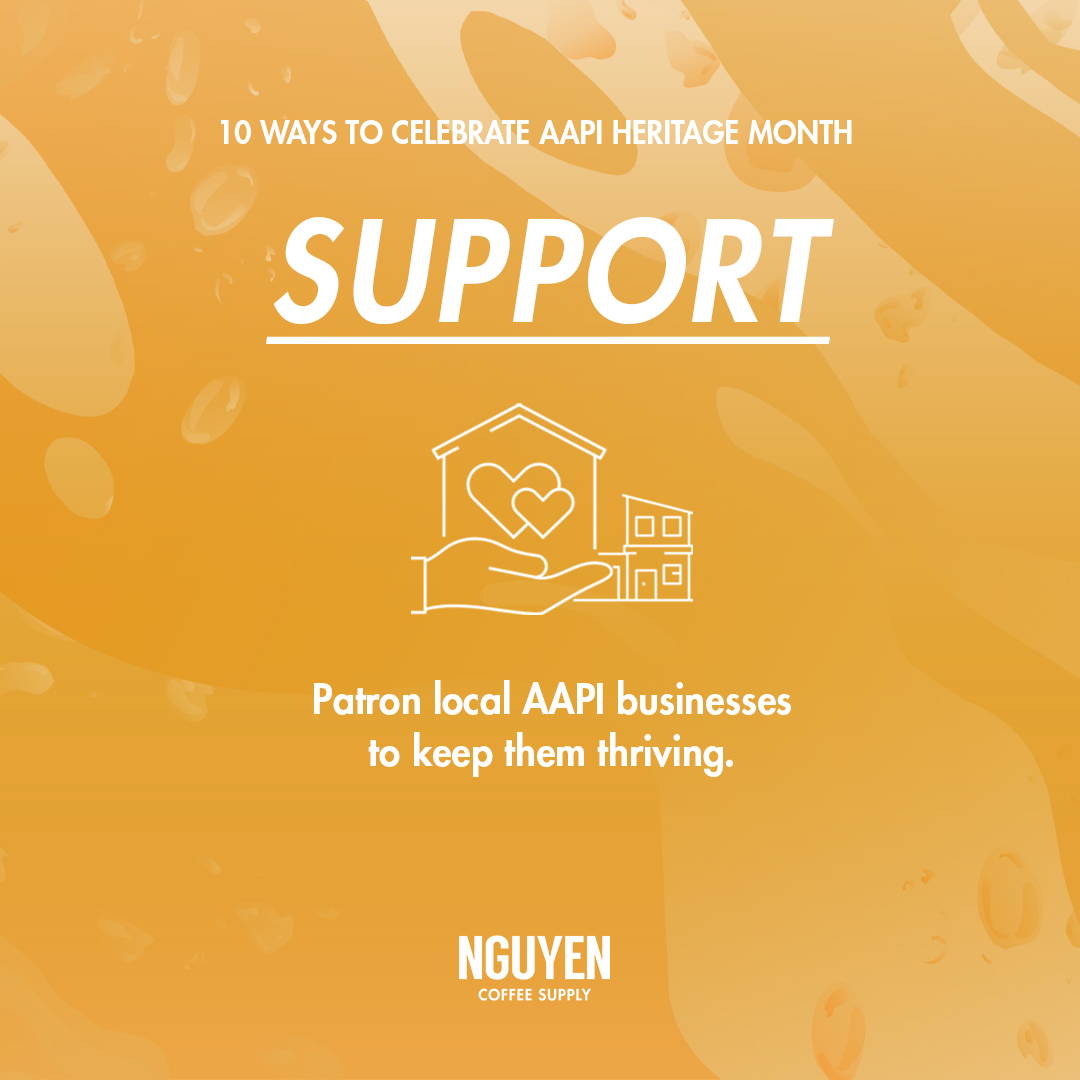 ---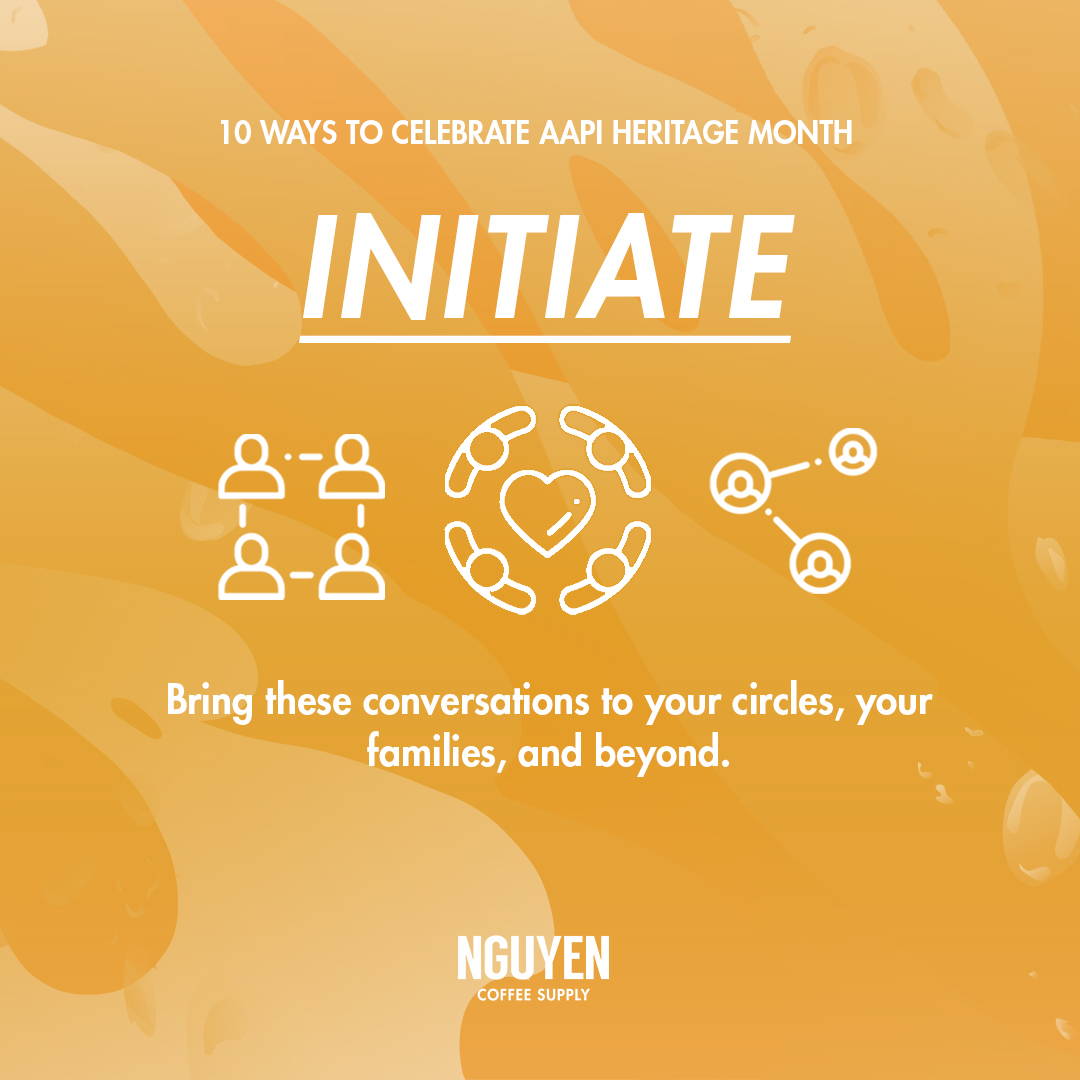 ---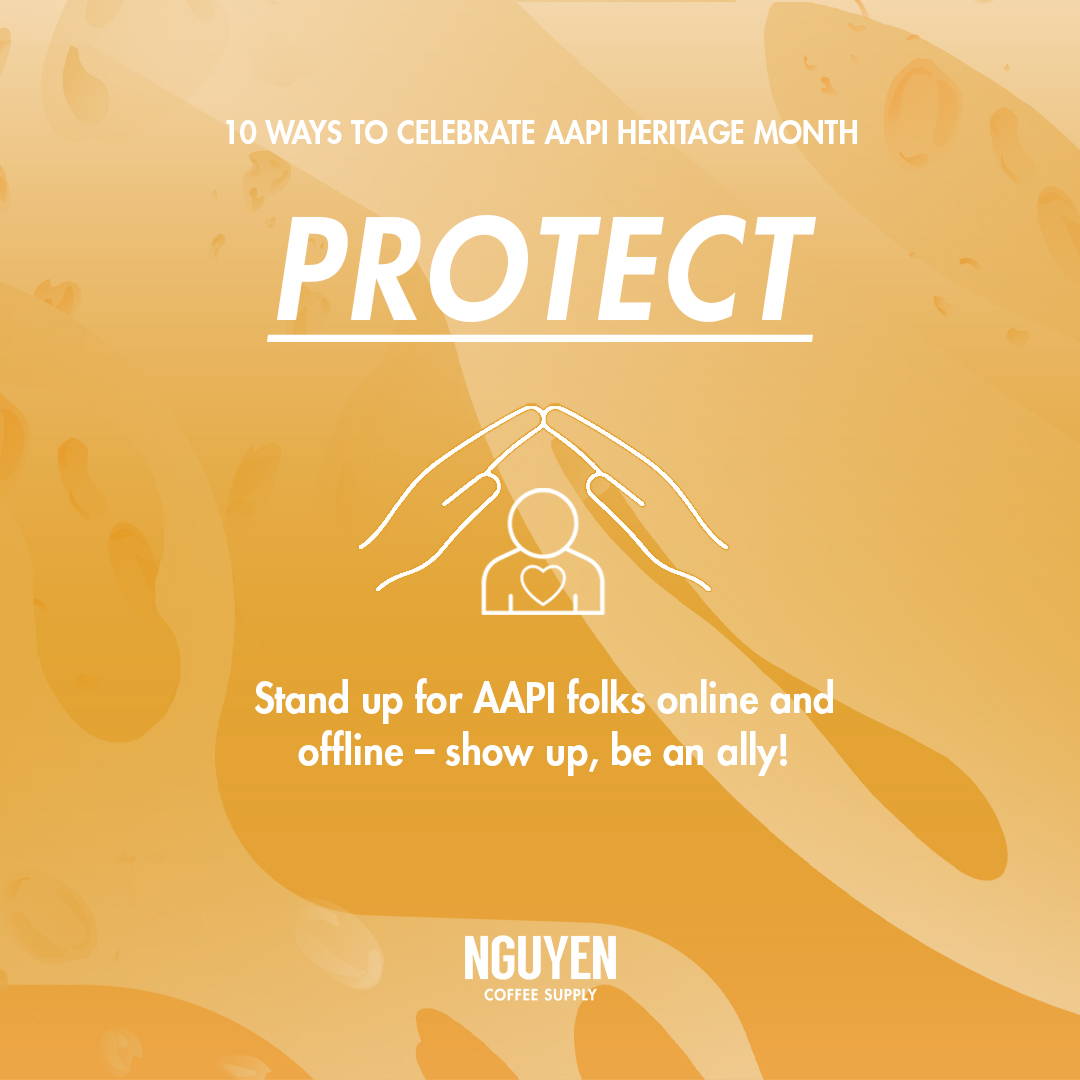 ---
LEARN

: Read up on AAPI history and consume AAPI art to understand the rich myriad of Asian American pasts and futures.

LISTEN

: Make others feel heard by seeking to understand experiences and perspectives that may be different from your own. 

AMPLIFY

: Use your platform to share AAPI stories, issues and voices.

PASS THE MIC

: Make space for AAPI voices in conversations.

CONTRIBUTE

: Don't just re-share, show your support through resources and financial contributions to individuals and organizations!

PLEDGE

: Do the work to be anti-racist and in solidarity with the AAPI community.

SUPPORT

: Patron local AAPI businesses to keep them thriving.

INITIATE

: Bring these conversations to your circles, your families, and beyond. 

REFLECT

: Unpack your own potential biases, existing knowledge, and/or lack of knowledge about the AAPI community.

PROTECT

: Stand up for AAPI folks online and offline – show up, be an ally!
---
Previous AAIPHM celebrations for more AAPI history:
Organizations to support:
For further reading on Asian American history: